At UCF, the health and safety of our Knights community are always top priorities. To ensure we're able to uphold them, UCF is taking several precautions to minimize the spread of the coronavirus. This includes suspending our Campus Visit Experiences across all campuses until further notice and canceling our Admitted Student Open House on April 18, which unfortunately will not be rescheduled. These decisions were made in the best interest of our current and future Knights so everyone can stay safe at home.
We recognize the difficulty of making a decision about your future in a time of uncertainty. One thing you can be sure of is our dedication to providing you with the information and support you need to navigate your college experience during this, and at any, time. Although there is no other feeling like being at UCF, the resources below will allow you to virtually discover opportunities at the university that will help you succeed and thrive.
While you can't physically be on campus at this time, we look forward to the near future when you can join us here to experience your new home.

Take a Virtual Tour of Campus
There's a lot to see and do at UCF, and being familiar with campus helps you take advantage of everything it offers. Watch to see what it's like to be a Knight.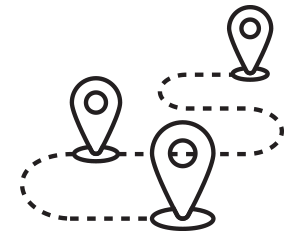 Starting Points
Become familiar with the places you'll immediately need to know.
Heart of Campus
Hang with friends, access resources or grab a bite in these spaces.
Recreation and Academics
Connect with others at our recreation area, Greek housing and academic buildings.
Athletics Village
Here are the spots where our biggest and most exciting gatherings happen.
Health and Wellness Resources
Access help and stay healthy through dedicated departments.
Housing, Fitness and Safety
Get a look at housing options, our expansive gym and police department.
Information Session Videos
From first-year experiences to financial aid, and housing to academic programs, here you can learn about some of the biggest aspects that help ensure your success at UCF.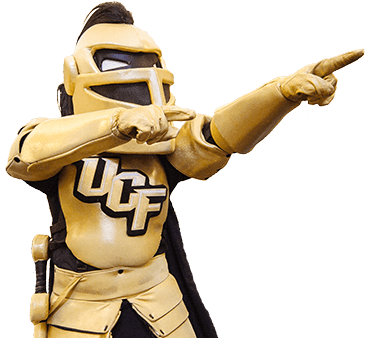 Haven't quite decided to join us yet?
Feel free to
email
or
call
us with any questions you might have. And when you're ready, here are the steps to save your spot at UCF:
2.

Log in to myUCF.

3.

Submit your enrollment deposit before May 1. Navigate to Student Self Service > Undergraduate Admissions > Application Status
Did you know… Kiplinger's magazine
and
Forbes
rank UCF among the nation's best education values.
UCF has hundreds of Clubs and Organizations We've got 16 NCAA Division I Sports
of UCF undergraduate students receive financial aid. 340 National Merit Scholars study here.
Check out the Viewbook
Flip through pages filled with information on majors, support services, traditions, athletics and housing. Plus, read profiles on current students and faculty.