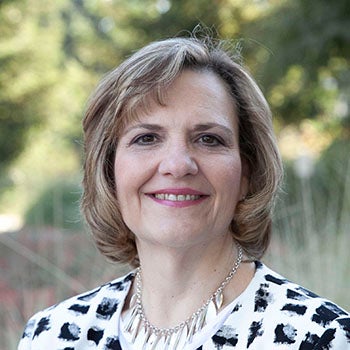 Lisa Frace
Senior Associate Vice Chancellor and Chief Finance and Budget Officer
University of California, Davis
Download CV
Biography
Lisa joined the University of California, Davis in September 2018 as Senior Associate Vice Chancellor and Chief Finance and Budget Officer. In this role, she oversees all aspects of financial and resource management for the institution, including Budget and Institutional Analysis, Accounting and Finance, Supply Chain Management, Business Transformation, and the Preferred Partnership Program. Most recently, Lisa has had governance responsibility for the effort to implement a new Enterprise Resource Planning System supporting business process redesign and modernization of financial management. The target date for system implementation is 2023.
Prior to joining UC Davis, Lisa spent 13 years at Arizona State University as the Associate Vice President, Budget and Planning and Chief Budgeting Officer. She led the creation of all-funds budgeting and reporting and implemented a budget planning system which facilitated improved financial analysis and budget controls. She also led the budget restructuring efforts required in response to steep cuts during the 2008-2010 Great Recession and led financial modeling efforts on a variety of initiatives. In this role, Lisa collaborated with the Board of Regents Office and colleagues from the public Arizona Higher Education institutions to respond to Governor's Budget Office and Joint Legislative Budget Office reporting and analysis requirements and has testified before Arizona Legislature Budget Committees.
Before entering higher education administration, Lisa held financial management positions in industry, including serving as interim CFO for Amtrak, and prior to that as CFO of a business unit. She has extensive finance, treasury, strategic planning and budget management experience, and holds an MBA from The Smeal College of Business at The Pennsylvania State University, as well as a Bachelor of Science degree in Health Planning and Administration, also from The Pennsylvania State University.
Lisa served a six-year Board of Directors term for SARRC, a non-profit supporting individual with autism, including positions as Vice Chair and Treasurer. She has also served in a variety of leadership roles for the Western Association of College and University Business Officers, where she developed several successful professional development offerings. She is currently the First Vice President and is slated to serve as President in 2021-2022. In this leadership role, she also serves as WACUBO's representative to the National Association of College and University Business Officers Board of Directors.