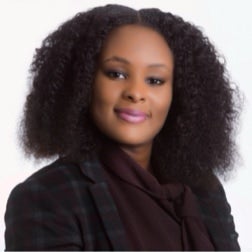 Marquita Booker
Associate Vice President for Inclusion and Equity
University of Texas at Austin
Download CV
Leave Feedback
Biography
Marquita Booker has dedicated her career to amplifying unheard voices through civil rights advocacy and developing, implementing, and managing robust diversity, equity, and inclusion programs. Marquita's professional background includes championing social justice in the legal system, elementary and secondary education, government, private industry, and higher education administrative leadership.
Marquita is currently the associate vice president for inclusion and equity at the University of Texas at Austin—guiding efforts to create and sustain a culture of affirmation and belonging for all, especially underserved, underrepresented, and marginalized communities.
Marquita holds a Juris Doctor from the Florida A&M University College of Law, an advanced law degree in employment law from Atlanta's John Marshall Law School, a Master of Public Administration from Pennsylvania State University, and is currently pursuing a doctoral degree in educational policy and organizational leadership at the University of Illinois. She is a licensed attorney in Texas and Florida. Marquita has also attained several diversity certifications and remains actively engaged in the national dialogue on diversity equity, and inclusion; including the National Association of Diversity Officers in Higher Education (NADOHE) and the National Conference on Race and Ethnicity (NCORE).