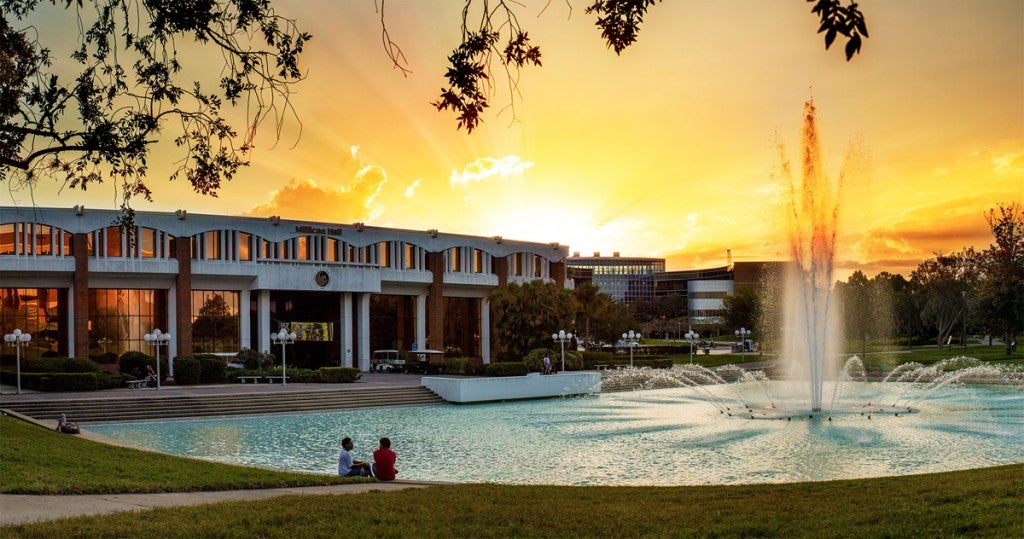 "We have developed some of the nation's strongest concentrations of intellectual capital in lasers and optics, simulation and training, computer science, alternative energy, biomedical science, nanoscience, and materials among other areas of science, engineering, and education."

-Dr. M.J. Soileau, VP for Research & Commercialization
University Partnerships
UCF, adjacent to the Central Florida Research Park, has modern research facilities and delivers 18,000 engineering, digital media, computer science and more graduates into the workforce annually. From start-ups to Fortune 500 companies, UCF and the city of Orlando have the Florida locations and offices to grow your business. We're here to support growth-industries from modeling, simulation, gaming and nanotechnology to hospitality, health and the medical industries. So relocate to Florida for the warm weather but stay for the corporate tax rate and friendly business climate.
Big University, Bigger Talent
Thousands of scientists, researchers and faculty train 60,000 students on the main Orlando campus or on one of its nine regional locations. In addition, UCF has 200,000 alumni stay in Florida to work in business, sales or hospitality, or in research areas like nanotechnology, engineering, biomedical sciences or pharmaceuticals. At UCF, we practice what we teach. That's why we are America's Partnership University.
Research Centers and Business Development Offices
Florida is Pro-business
Both Florida and Orlando offer site selectors and business leaders attractive incentives to relocate and expand their offices or companies. The Florida and Orlando tax climate is considered by many site selectors and business leaders as an incentive to relocate here. Incentives include: Industry-specific incentives, workforce training incentives, site-specific incentives, infrastructure incentives and tax exemptions. There are also numerous partner programs with access to government funding, matching grants, strategic partnerships, equity capital and bonds.