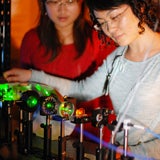 Research advances our understanding of the world and benefits our economy, both of which make our lives better.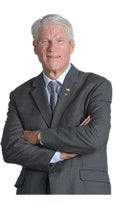 The following UCF departments assist Central Florida companies with starting, managing and growing their businesses, contributing to a stronger, more diverse economy.
Office of Research and Commercialization
UCF's dedicated faculty, students, and staff continue to expand the quality, depth and breadth of research programs conducted at the university. For more information: www.research.ucf.edu.
UCF Technology Incubator
The incubator provides early stage technology companies with the enabling tools, training and infrastructure to create financially stable high-growth enterprises. For more information: www.incubator.ucf.edu.
Office of Technology Transfer
The UCF Technology Transfer office collaborates with industry and new start-ups to commercialize the intellectual property developed by UCF inventors. For more information: tt.research.ucf.edu.
Center for Entrepreneurship and Innovation
The UCF-CEI actively cultivates mutually beneficial partnerships with university, business, and government leaders that enhance the university's education programs, research, and commercialization productivity. For more information: www.cei.ucf.edu.
UCF Orange County Venture Lab
The lab provides free business advice and a variety of educational workshops to help faculty, students and community entrepreneurs commercialize their research and business ideas. For more information: www.venturelab.ucf.edu.
UCF Small Business Development Center
The center provides business seminars and free one-on-one counseling for small business owners. For more information: www.sbdcorlando.com.
Disney/SBA National Entrepreneurship Center
The NEC has 11 on-site partners who provide services to the small business community, including one-on-one counseling, business plan assistance, financial assistance, training seminars and networking. For more information: www.floridanec.org.
Small Business Advisory Board Council
The council helps businesses reach outside experts that can aid in the growth and development of the company. For more information: www.advisoryboardcouncil.org/index.html.
UCF University Economic Development
University Economic Development assists in the creation, attraction and retention of technology-based companies to the Florida High Tech Corridor and the State of Florida. For more information call 407-882-2103 or email, eschons@mail.ucf.edu.
Institute for Economic Competitiveness
The institute serves commerce and government as a single point of contact with economic information resources. For more information: www.iec.ucf.edu.