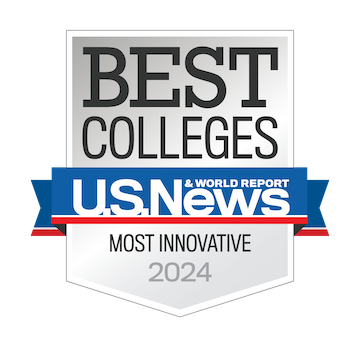 Building a Brighter Future for All
At UCF, we're not just shaping the future of healthcare, we're actively transforming lives through our groundbreaking research and innovative academic programs across the health and human performance sectors. Our commitment to fostering talent is creating a pipeline of skilled professionals ready to meet the challenges of the evolving healthcare sector. Every day, our faculty and students are pushing the boundaries of knowledge, developing solutions to pressing health challenges, and driving the healthcare industry forward.
Nestled in the heart of Central Florida, a region that is home to over 20 million residents and growing by 300,000 each year, UCF is uniquely positioned to make a profound impact across the health and human performance sectors. Our location is more than just a geographical advantage; it's an opportunity to engage with a diverse and dynamic community whose health needs span from early years to retirement.
By harnessing the power of an eclectic mix of disciplines — including the arts and humanities, biomedical and life sciences, communications, counseling, education, engineering, healthcare, psychology, and simulation — we're forging a holistic approach to health and wellness, and one that respects and addresses the complexities of the human experience. Every discovery we make, every student we inspire, every collaboration we foster, has a ripple effect, touching lives and making a difference. Together, we're not just contributing to the healthcare industry, we're transforming it, and in doing so, we're building a healthier, brighter future for all.
Our students are scoring in the top quartile and above nationally in all measurements. We are gaining a national and worldwide reputation for innovation and academic excellence. The best part is we are just getting started."
Research that Drives Healthcare and Performance Innovation
UCF faculty advance healthcare innovation through research and discovery. Their developments lead to new treatments and technologies that improve the future of performance and healthcare, and deliver real-world impact for the lives of patients.


Leading the Charge in Healthcare Innovation
The UCF Academic Health Sciences Center is leading the way in healthcare education by bringing together various disciplines where faculty and students can focus on academics, research and practice. Home to the UCF Lake Nona Medical Center, the UCF Lake Nona Cancer Center, the College of Health Professions and Sciences, the College of Nursing and UCF Health, the center is a model for medical education in the 21st century. From nursing and biomedical sciences to athletic training and physical therapy, students have an opportunity to fulfill a number of careers within healthcare.
Our healthcare programs not only look at what students learn, but also how they learn. Through interprofessional education, students from each discipline collaborate together — gaining a better understanding of the various roles and scopes of practice within healthcare. This allows them to practice hands-on communication skills, develop mutual trust and respect, and provide quality patient care. For instance, nurses, pharmacists, physicians, social workers and therapists may work as part of a team to take what they have learned in the classroom and apply it to the real world. Upon completing their programs, each student will be prepared for the future of healthcare and serving the community through their work.
1st
Medical school in U.S. to provide full scholarships to an entire class
Top 8%
Physical therapy ranks in the top 8% of programs nationally on first-attempt licensure pass rates
First-time pass rate on national RN licensure and nurse practitioner exams
Match rate of medical students in 2022 — significantly higher than the national rate of 93%
Residents and fellows currently training with UCF and HCA to help alleviate the state's physician shortage
Clinical site affiliations where students earn clinical experiences
UCF is a Leader in Health and Human Performance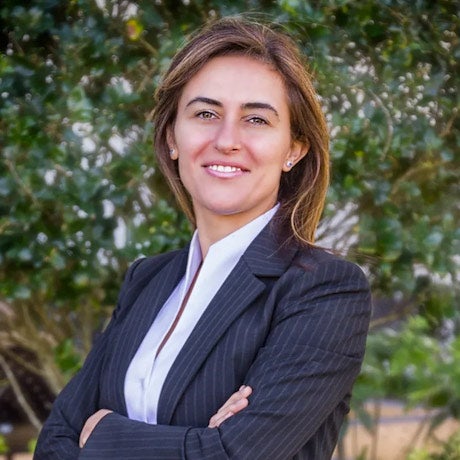 Advancing Drug Discovery Through AI
Ozlem Garibay '01MS '08PhD, a UCF alum and assistant professor, is co-author of a study that uses an artificial intelligence (AI) model to accelerate the development of life-saving medicines that otherwise take billions of dollars and decades to produce. Most medications work by binding to a targeted protein cell and either blocking its physiological function or mimicking it. The new method uses a two-step approach that enhances accuracy and efficiency when determining if a drug molecule binds to a target protein receptor. A unique aspect of the development is it can enhance any AI prediction method — including seven state-of-the-art models it's already shown improvements on.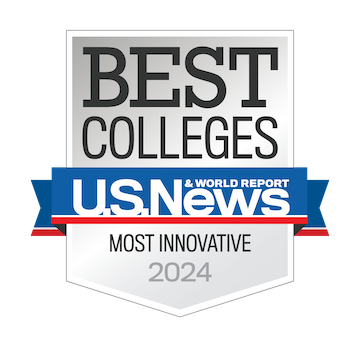 Top 20 Most Innovative University in the Nation
U.S. News & World Report ranks UCF as one of the most innovative in its annual list of best colleges.
Sport and Exercise Science Program
UCF's Sport and Exercise Science doctoral program ranks 6th nationally by the National Academy of Kinesiology (NAK).
Best Online Nursing Programs
U.S. News & World Report ranked UCF No. 10 in Best Online Graduate Nursing Programs in the nation.
Best Healthcare Management Program
UCF is ranked No. 47 in Best Healthcare Management school in the nation by U.S. News & World Report.
Institutes, Associations and Affiliations
Aphasia House
HCA Healthcare
Legacy Pointe
McCormick Research Institute
NCH Healthcare System
Provision Healthcare
Sarah Cannon Cancer Institute
Companies Employing UCF Graduates
AdventHealth
Brooks Rehabilitation
Central Florida Regional Hospital
Heart of Florida
Nemours Children's Hospital
Orange County Health Department
Orange County Public Schools
Orlando Health
Osceola Regional Medical Center
Select Medical
Seminole County Public Schools
United Cerebral Palsy
Veterans Affairs Medical Center
The World's First Large-scale System for Extended Reality Research
Researchers at UCF have achieved a groundbreaking milestone in the field of extended reality (XR) by developing the world's first large-scale system for XR research. With the aim of enabling experimentation and collaboration among XR experts, this initiative has been led by UCF's School of Modeling, Simulation and Training, paving the way for a brighter future in XR research.
The XR Collaboration and Learning Environment (XR-CLE) is a remarkable system that comprises advanced hardware and software components, enabling researchers to explore the endless possibilities of XR. This cutting-edge platform includes a high-performance computing cluster, a large-scale immersive display, motion capture equipment, and various other tools that empower researchers to create and manipulate virtual environments with unparalleled precision. With the XR-CLE, researchers can expect to break new ground in fields such as education, healthcare, and entertainment, opening up a world of limitless possibilities.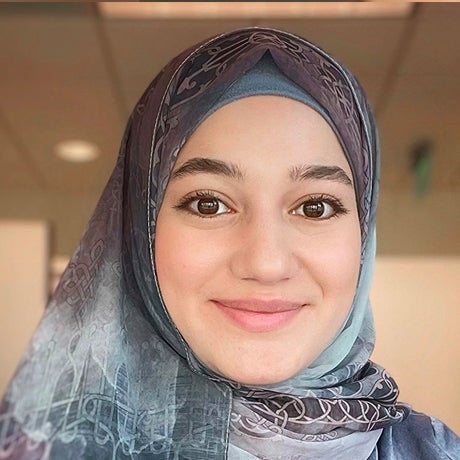 Extending Life Through microRNA Discovery
Sarah Noureddine '19 '21MS '22PhD, a UCF alumna and postdoctoral fellow, has identified a microRNA that may help protect the body from age-related diseases. Noureddine found that this microRNA, called miR-449a, is highly expressed in stem cells of dwarf mice, which have a longer lifespan than normal mice. She believes that miR-449a may help protect the body from senescence, or the deterioration of cells that occurs with age. Noureddine's findings could lead to new treatments for age-related diseases such as cardiovascular disease, neurological disease and Type 2 diabetes.
Advancing the Future of Human Health and Performance
UCF researchers are advancing the future of human health and performance by developing innovative solutions to some of the most pressing healthcare challenges facing our world today. Their work is improving the lives of patients and making a real difference in the world.
Academic Health Sciences Center
The UCF Academic Health Sciences Center is a model for healthcare education in the 21st century. By bringing together various disciplines, it provides the latest innovations where faculty and students can focus on academics, research and patient care. This structure best supports leading-edge care for the Orlando community and advances clinical practices around the world through high-impact education, innovative research and advanced patient care.
UCF College of Medicine Anatomy Laboratory
The UCF College of Medicine's Anatomy Laboratory is a state-of-the-art facility that provides students with hands-on experience with human anatomy. The lab is equipped with a variety of resources, including cadavers, models and interactive technologies. Students use these resources to learn about the structure and function of the human body.

STIM (Simulation, Technology, Innovation and Modeling) Center
UCF's College of Nursing has two simulation labs that provide students with hands-on experience in a safe and controlled environment. The labs are equipped with high-tech manikins that can simulate a variety of medical conditions, and they are staffed by experienced faculty and clinical experts. The simulation labs give students the opportunity to practice their skills and learn from their mistakes in a safe environment, which helps them to be better prepared for their clinical rotations and future careers.

Health and Human Performance Degrees
As the health and human performance industry continues to evolve and change over time, UCF health and human performance programs keep students current with the latest techniques and curriculum — ensuring they are prepared from day one.
Health and Human Performance News
---