Program at a Glance
Program

Master

College(s)

Department(s)

Kinesiology&Phys Thpy, Schl of

2
Years
$1,194.05
per credit hour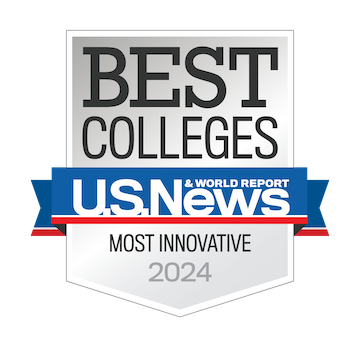 Improve People's Lives through Movement and Exercise
A master's degree from UCF in kinesiology prepares you with the education and experience to pursue a career in exercise physiology, sport science, strength and conditioning, or to pursue a doctoral degree in a related field. The program emphasizes exercise as medicine, and trains students to apply scientific practices and principles to support health and maximize performance across the lifespan.
The Master of Science in Kinesiology offers a non-thesis track, and a thesis track. Both options require a minimum of 36 credit hours, with at least 18 credit hours of coursework at the 6000 level. All students are automatically placed in the non-thesis track. Students wishing to pursue the thesis option must receive approval from the graduate program director and have a commitment from a faculty member to serve as the thesis committee chair.
Students in the non-thesis option are required to participate in a practicum, APK 6946, that will serve as their culminating graduate experience or take an independent learning experience (PET 6910 – Problem Analysis – Review of Literature) that involves a detailed literature review specific to a subject area of the student's interest under the supervision of graduate faculty.
Related Graduate Certificates:
Anatomical Sciences Graduate Certificate – Done in conjunction with your MS degree, you can gain an in-depth understanding of anatomical sciences and substantial hands-on experience in the gross anatomy laboratory when you elect to complete a graduate certificate in anatomical sciences. Students interested in pursuing the Anatomical Sciences Graduate Certificate must receive approval from the graduate program director. Coursework in the certificate program may be substituted for elective courses toward the Kinesiology MS degree.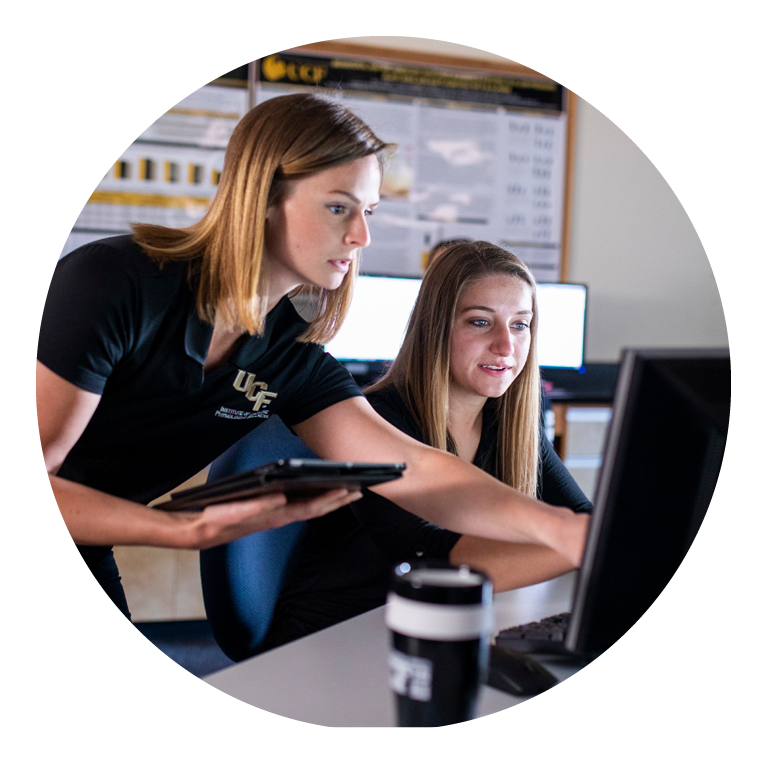 Highlights

The Division of Kinesiology received the Education Recognition Program distinction for Graduate Strength and Conditioning from the National Strength and Conditioning Association.

Non-thesis students may pursue practicum opportunities with local healthcare and fitness facilities, sports organizations, and the UCF Sports Science Initiative.

Thesis students assist faculty in conducting interdisciplinary research through the Institute of Exercise Physiology and Rehabilitation Science.

The Anatomical Sciences Graduate Certificate provides an avenue to gain in-depth experience in the anatomy lab and specialized education in anatomical sciences.
Fall Priority

January 15

Fall

July 1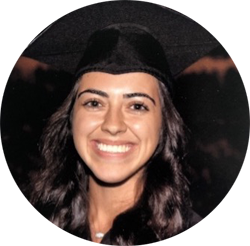 I am extremely grateful for the support and mentorship I received from the faculty and staff in the Division of Kinesiology throughout my time in the undergraduate and graduate programs. The resources and opportunities for growth have inspired me and prepared me for my future in sports. I am eternally appreciative of my time at UCF. Charge On!"
Kinesiology Skills You'll Learn
Gain a deeper understanding of the research development process within the field of kinesiology
Expand your knowledge-base with respect to the scientific exploration of human movement, while enhancing your ability to interpret research findings
Utilize advanced fitness and anthropometric assessment techniques to evaluate a wide variety of client populations
Learn to interface with other fitness professionals through collaborative, multi-disciplinary efforts aimed at improving human performance
Career Opportunities
Clinical Exercise Physiologist
Corporate Wellness Specialist
Strength & Conditioning Coach
Exercise Physiologist
Personal Trainer
University Professor
Sport Scientist
Clinical Research Scientist

Admission Requirements
The UCF master's in kinesiology program admits twice per year, in the fall and summer semesters. Applicants must apply online and all requested materials must be submitted by the established deadline. Applicants who plan to enroll full time in a degree program and who wish to be considered for university fellowships or assistantships should apply by the Fall Priority date.
To apply, submit the general graduate admissions requirements, as well as the following items by the deadline:
One official transcript (in a sealed envelope) from each college/university attended.
Personal statement discussing reasons for selecting the Kinesiology degree program, career goals, and how this degree will support the stated career goals.
Two letters of recommendation from previous faculty or supervisors who can speak to the applicant's abilities to be successful in graduate school.
Résumé or curriculum vitae (CV)
Video essay
While not required, applicants are encouraged to submit official GRE scores taken within the last five years for potential consideration for fellowships, scholarships and assistantships.
---
University of Central Florida Colleges