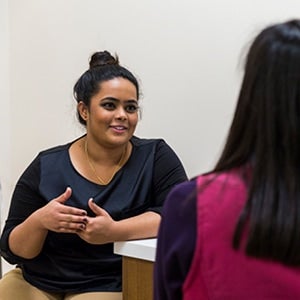 Supporting the UCF Community
At UCF, we're committed to creating a welcoming and inclusive environment. That includes making sure you feel safe and supported — physically, mentally and emotionally. If you experience or witness something on campus that doesn't seem right, we want to know about it. We take each concern seriously because we take your safety seriously. Remember, we're in this together.
Emergency
Need immediate assistance? Call 911 in the event of an emergency. The UCF Police Department serves our main and regional campuses, as well as several university-affiliated housing communities.
Report an emergency
You Have a Concern. Here's How to Report It.
It's usually best to start by addressing your concern with an appropriate college, department or office administrator. Colleges, departments and offices are often the most familiar with the issues and personnel involved and, therefore, may be best able to assist. If you feel like your concern is not being addressed, or continue to encounter or suspect a safety issue or misconduct, use the information below as a guide to find the various resources and services available to you.
Ombuds
Have a concern or just need someone to listen? The Ombuds Office offers a variety of services, from advising you of the appropriate channels available for reporting to providing you with a list of support resources.
Makes referrals to individuals who can address your concern
Opens avenues of communication and facilitates conversations
Assists with problems that have not been resolved by other offices
Provides a confidential environment to discuss your concern
Get support through the Ombuds Office
General Concerns
As a public research university, it is imperative that we hold ourselves and each other to the highest legal and ethical standards. Whether that's ensuring we're compliant with federal and state regulations or acting with the utmost integrity, we aim to foster a culture of personal and social responsibility across all university functions and activities.
University Compliance, Ethics, and Risk
Oversees compliance with federal and state regulations, university policies, regulations and standards of conduct.
Offers advice, guidance and training on ethics, compliance, risk management and accountability.
Provides oversight and education on conflicts of interest and offers support and assistance with reporting.
Oversees compliance with the youth protection program and provides education and assistance with training and registration.
Manages the UCF IntegrityLine, investigates and responds to allegations of employee misconduct.
UCF Office of Institutional Equity
Investigates complaints of discrimination, discriminatory harassment and retaliation.
Disseminates information related to equal opportunity and civil rights laws.
Protects the civil rights of the UCF community through proactive outreach, education, and effective response and resolution.
Reach out to the Compliance, Ethics and Risk
Connect with the Office of Institutional Equity
Student Life & Conduct Incidents
If someone's words or actions caused you harm — whether physically or mentally — we're here to support you and take the necessary steps in preventing this from occurring in the future. We're committed to fostering a safe, inclusive and welcoming environment for all and will not tolerate harmful behavior.
Reach out about student, campus group or organization incidents including, but not limited to:
Hazing (endangering, pressuring or demeaning students)
Obscene or indecent behavior
Alcoholic beverages or controlled substance violation
Disruptive conduct
If you have experienced or witnessed any harmful matter involving a student, campus group or organization, use these resources for help and support.
Learn about hazing and hazing prevention
Reach out about student misconduct
Graduate Student Reporting
Find help for sexual harassment & assault
Academic Issues & Grading Appeals
Any violation of academic misconduct is taken seriously and thoroughly investigated. This helps ensure the integrity of the high academic standards we have set as a campus community.
The grade appeals process begins with consulting your instructor. From there, you can appeal to the chair of the department or director of the school that offers the course. In an instance where both of these steps have been exhausted, you may choose to file a report.
While academic incidents take many forms, they often involve:
Possessing an exam or course-related materials without permission
Plagiarizing or fabricating information
Lowering of grades due to discrimination
Learn about the grade appeal process
Health & Safety Concerns
During your time at UCF, you or someone you know may experience challenges with academics, finances or personal well-being matters. We have many services available that provide you with the guidance, resources and referrals you need to move forward.
Academic distress
Homelessness
Mental health concerns
Financial challenges
If you're experiencing an emergency, please call 911. You may also contact the UCF Police Department for help if you're on campus or at some university-affiliated housing.
Contact the UCF Police Department
Get assistance from Student Care Services
Speak with a counselor
Frequently Asked Questions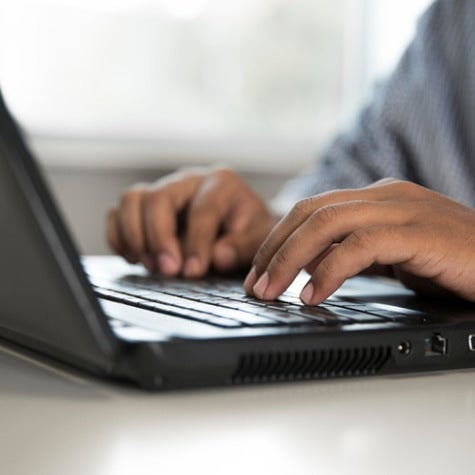 Resources
UCF has a number of different resources and services available to help you. Check out some of the ones below to determine which one fits what you're looking for. Your privacy is important to us.
Confidential
Non-Confidential
Anonymous
UCF IntegrityLine
The UCF IntegrityLine is a secure reporting system that provides individuals who may be reluctant to report suspected misconduct through university administrative or central offices a way to report with complete anonymity.