Be Part of Something Big
At the University of Central Florida, we dream big — because being big empowers us to create a large-scale positive effect on our students, our region and our world. For UCF faculty and staff, that means bigger challenges to tackle, bigger opportunities to grow and bigger rewards beyond a paycheck.
We're seeking qualified individuals with the passion and talent to help UCF fulfill its mission to become the nation's best research university and provide high-quality higher education. We're growing fast and new faculty, staff, administrative and professional positions are opening up every day.
A great career in higher education
Founded in 1963, UCF has grown to be one of the largest universities in the nation for a very good reason: We harness the power of scale in innovative ways to transform the lives of our students and create lasting impact on the world at large.
Located in Orlando, Florida, UCF, our 13 colleges and more than 2,000 faculty members and 9,000 employees create opportunities for more than 68,000 students.
UCF offers a variety of positions for faculty and staff who share our goal of creating a diverse and inclusive environment fueled by innovation and partnerships.

Why work at UCF?
Inclusive Employer
Our university welcomes innovative ideas from a diverse community of faculty and staff. And with more than 12,000 employees representing 36 countries, UCF is one of the largest and most inclusive employers in Central Florida.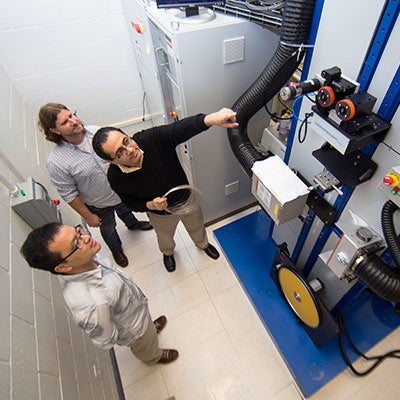 Partnership in Action
There's a reason we're called "America's Partnership University." With hundreds of industry partners from big data to biology, UCF is a cornerstone in both our region's growth and identity.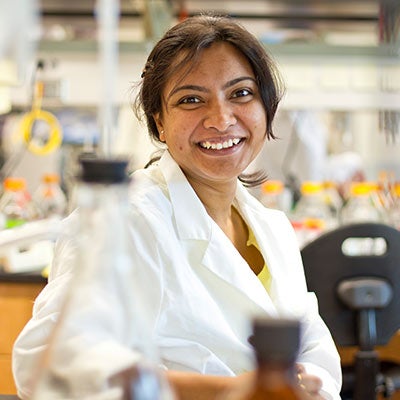 Research Innovation
A Carnegie Foundation-designated "very high research activity" institution, UCF and its researchers are solving today's greatest problems.
An Innovative Place to Work
U.S. News and World Report ranks UCF among the Top 10 most innovative universities in the nation—above Harvard, Johns Hopkins, Duke and all other Florida schools.
Teaching and Research
Our objective is simple: We recruit the best minds to solve the world's most challenging problems. In addition to opportunities within our 13 colleges, UCF's Faculty Cluster Initiative seeks individuals interested in multidisciplinary research that will create global impact. These clusters empower UCF to leverage our strengths and create dynamic interdisciplinary teams that foster cooperation, innovation and excellence.
Discover Research Opportunities
Great Benefits
UCF is committed to the well-being and growth of our employees. We offer a competitive benefits package with many options, including medical and dental insurance, paid leave, education reimbursement and retirement options. As a result, we've been recognized by the Orlando Sentinel as one of the Top 100 Companies for Working Families.
Find Out More About Benefits
About UCF
UCF is a thriving pre-eminent research university located in metropolitan Orlando, the heart of Central Florida's world-class hospitality, technology and creative industries. Our diverse faculty and staff create a welcoming environment with opportunities to learn, grow and succeed. And for our innovative programs that increase access while improving quality, UCF has been recognized by U.S. News & World Report as one of the "Most Innovative Schools."
Get to Know UCF
Working in Orlando
Orlando is a dynamic and diverse place to work and live. Ranked No. 6 on Forbes' 2018 best cities for future job growth and the fastest-growing of the 30 largest regions in the U.S., The City Beautiful offers boundless possibilities. UCF's newest campus will be located downtown, generating opportunity for partnerships and learning engagement in the creative, cultural and economic hub of Orlando.
Learn More About Our City
Get started on your career at UCF today
UCF is one of Central Florida's largest employers, with more than 12,000 employees on staff — and we're growing every day.

Human Resources
---
Resources
Contact Us
Email

Phone

Fax

Address:

3280 Progress Dr. Suite 100
Orlando, FL 32826
Office Hours
Monday – Friday
8:00 a.m. – 5:00 p.m.
Closed weekends and holidays