Dreaming Big
A 21st-century city needs a 21st-century campus. A place where new ideas can flourish from a foundation that's built on innovation. One that will transform lives and our community for decades to come.
UCF Downtown, in partnership with
Valencia College
, brings more than 7,000 students to live, learn and work in downtown Orlando, creating a game-changing campus in the heart of our great city. Opened in August 2019, this transformational project, which kick-starts Orlando's public-private
Creative Village
, will increase access for students, provide pathways into high-demand career fields, foster collaboration with our neighbors in meaningful ways and improve countless lives through the power of education.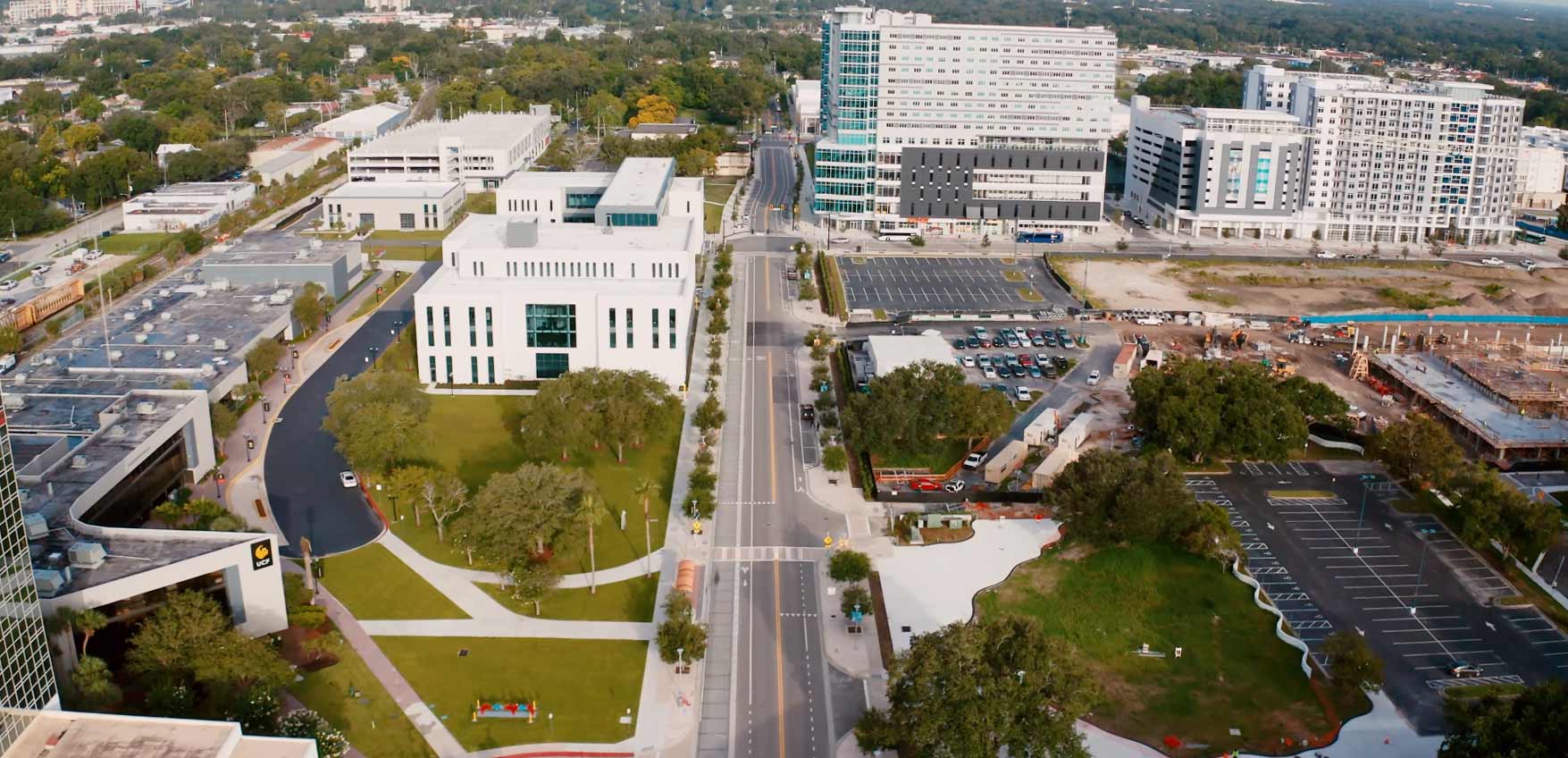 UCF Downtown
About the Campus
UCF Downtown is a 15-acre campus located in Orlando's
Creative Village
. Made up of several buildings, the new shared campus incorporates innovative technology to create a 21st-century learning environment. The campus' proximity to Orlando's Central Business District places students within walking distance of job and internship opportunities, and makes it easy for faculty to invite guest speakers to campus or collaborate with professionals in their field of study.
Explore Further
Click for a larger view.

Downtown Orlando
About Downtown Orlando
Although Orlando has traditionally been known for its sunny weather and world class theme parks, the city is also home to Florida's largest university–the University of Central Florida. Our growing city is leading the nation in job growth, attracting some of the nation's biggest names in business and building a strong talent pipeline in our region. Downtown Orlando is the heartbeat of our city's startup community, emerging arts scene, sports and entertainment district, and restaurants.
Learn more about Downtown Orlando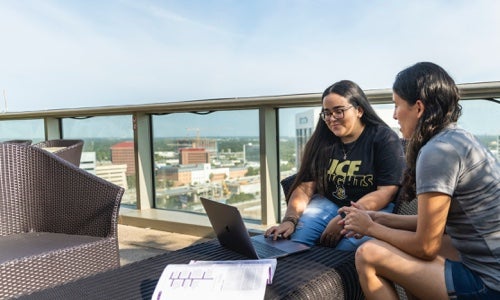 Downtown Events
Join UCF Downtown for the Downtown Campus Community Market and Fall Festival on October 1, 2023. This year's event will include a community market featuring some of our local Orlando businesses and free fall festival activities for you and your…
Come on in for a FREE Fitness Assessment from one of our Certified Personal Trainers! Below is a list of services offered during Open Hours:• Fitness Assessments • Body Composition analysis using InBody Scanner• Question + Answers with a Personal Trainer•…
Join us for a Yoga class in the Group Exercise Studio on the 2nd floor of UnionWest! Come move with your breath and intention. Find space and move freely to find your flexibility. This is an all levels class.
---
Contact Us
UCF Downtown will continue to grow and succeed with input from faculty, students, staff and the Orlando community. Leave a comment or submit a question about this game-changing project.