More than 20 academic programs are based exclusively at the downtown campus, capitalizing on Orlando's thriving downtown business district.
Expanding Opportunity, Demanding Excellence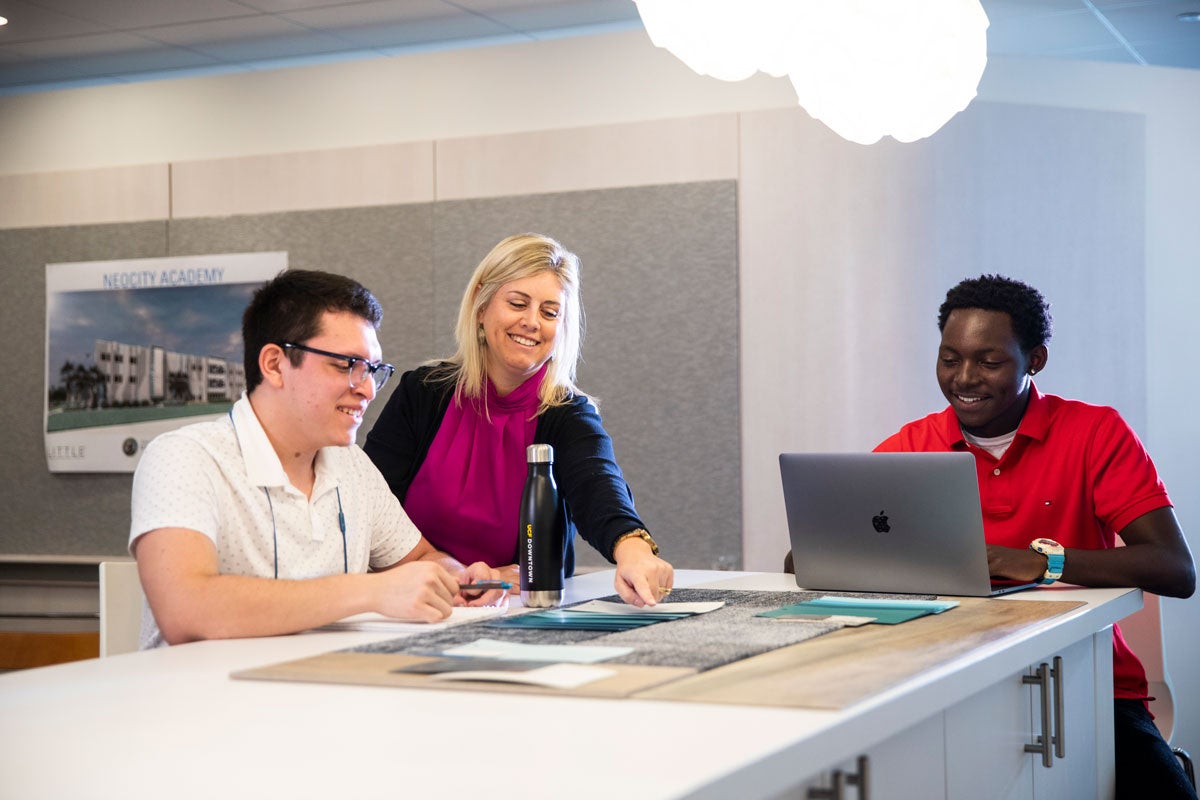 In partnership with Valencia College, the campus provides innovative education for high-demand fields that integrate with industry and place thousands of students within walking distance of jobs and internships.
UCF Downtown offers degrees in business administration, digital media and communication, health information technology and administration, and community-facing programs like legal studies – connecting highly skilled talent with industry needs, neighborhood synergies and new opportunities. The campus builds on the long-time partnership of the nationally recognized DirectConnect to UCF® program, which guarantees Valencia College graduates a seamless transition to UCF to complete a bachelor's degree, or more.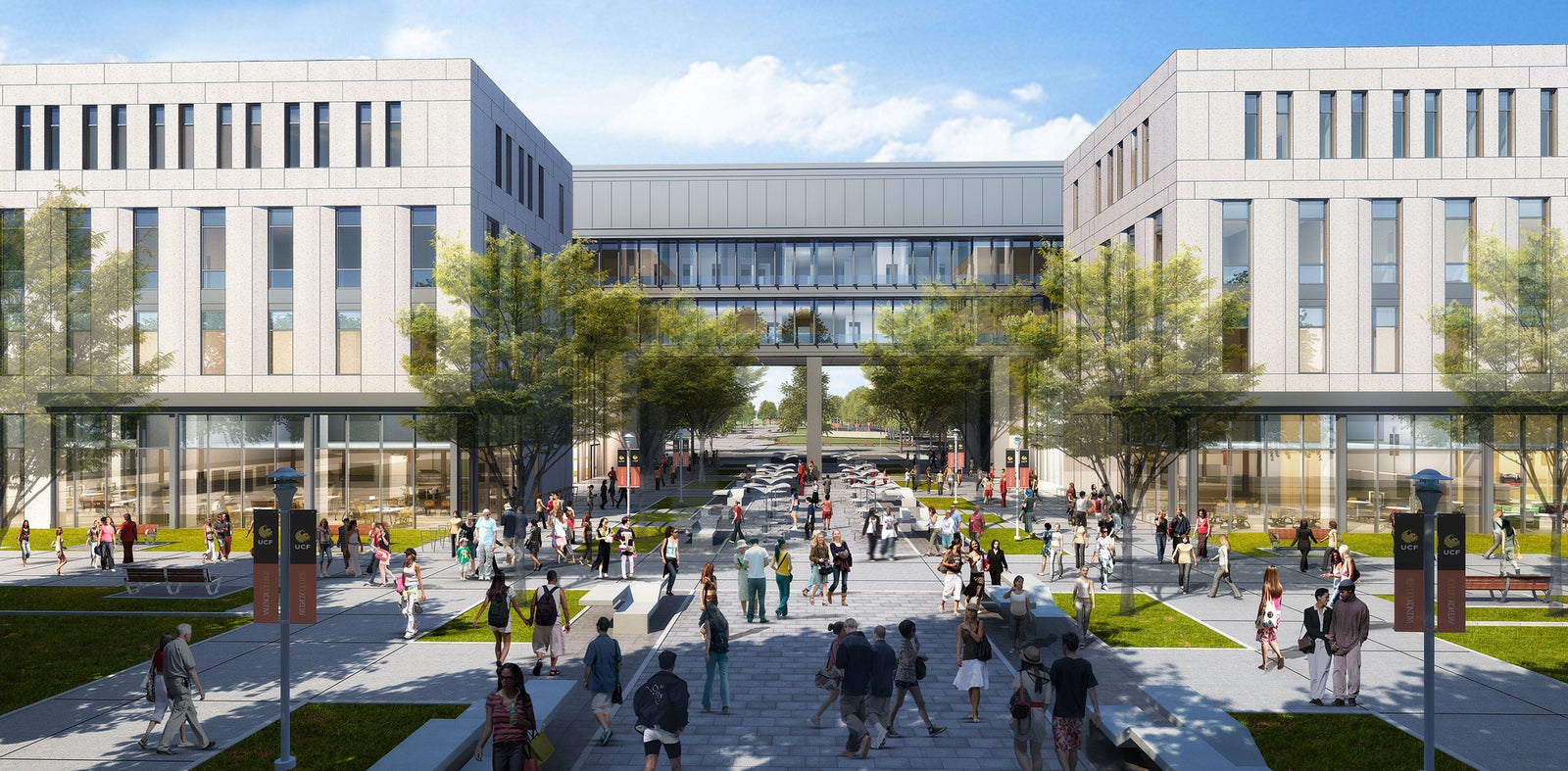 Student Support
Access and Accommodations
Student Accessibility Services (SAS) views disabilities as an integral part of the rich diversity of students attending UCF. To that end, the department works collaboratively with students, faculty, and staff at UCF Downtown to create an inclusive educational environment for students.
Need to discuss any course or campus barriers that may be preventing access to educa­tion and an equitable campus experience?
Both UCF and Valencia students interested in talking about educational barriers and reasonable accommodations have the opportunity to schedule an appointment to meet with an Acces­sibility Consultant. UCF Student Accessibility Services (SAS) has both an on-campus and virtual presence and is holding both appointments and drop-in hours.
---
Testing
Students connected with UCF Student Accessibility Services (SAS) taking classes at the downtown campus and approved for testing accom­modations need to schedule to take their tests in the UCF Downtown Testing Center.
The Testing Center also facilitates the following standardized tests:
UCF Math Placement Test

Accuplacer
Testing and Accommodations Services is located on the second floor of UnionWest. Email sasdowntown@ucf.edu or call 407-823-2371 to make an appointment. Appointments can be made for phone, Zoom, or in-person meetings.
In Person Office Hours
Mon – Weds

8 a.m. – 5 p.m.
---
Virtual Hours
Thurs – Fri

8 a.m. – 5 p.m.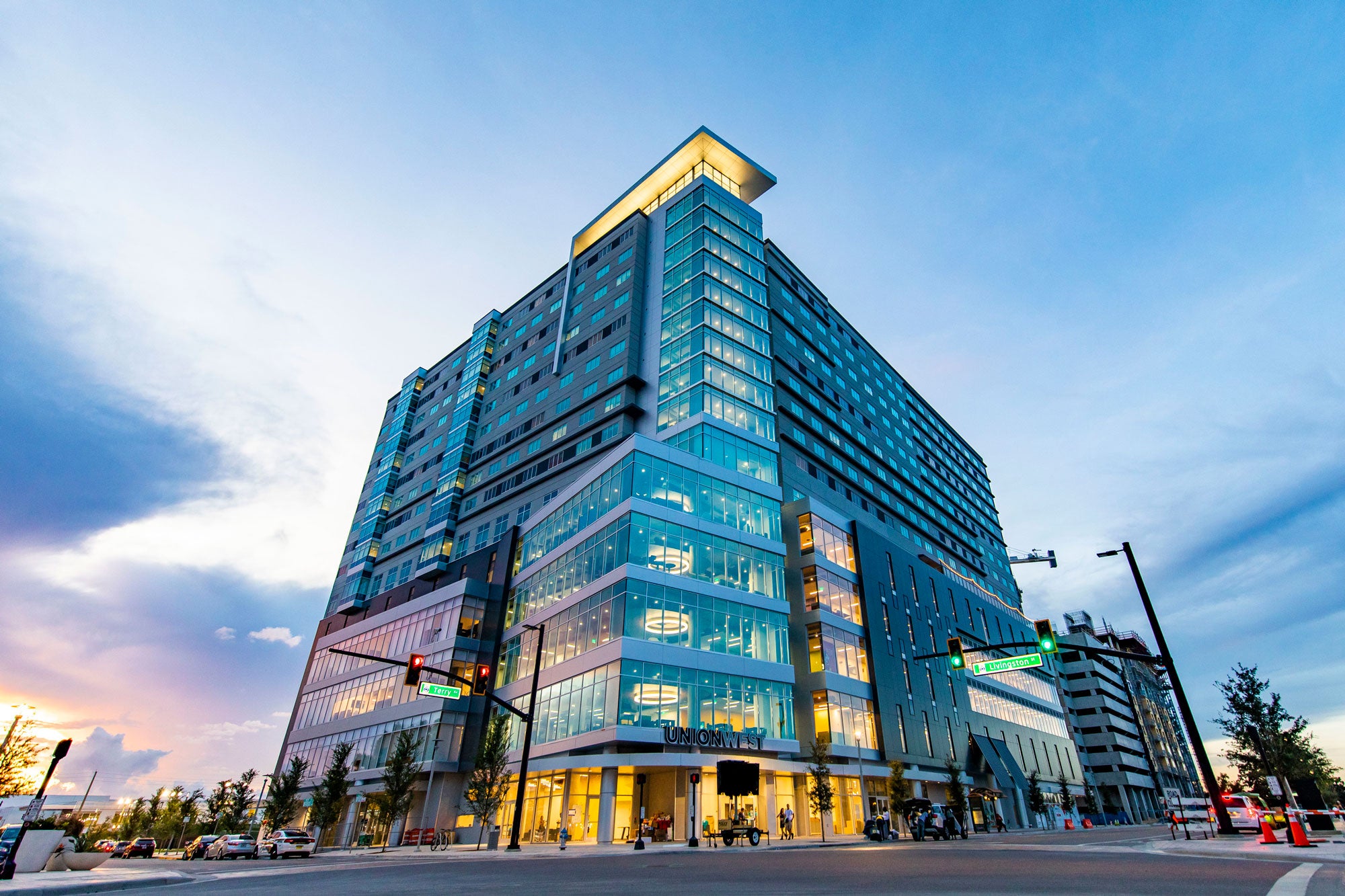 Advising