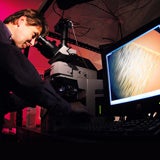 I think UCF is really coming into its own right now. It's amazing how fast it's growing!

It's really exciting to be here while the university is evolving so quickly.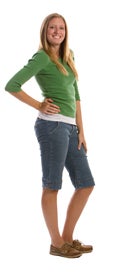 This is UCF
The University of Central Florida, founded in 1963, is one of the largest universities in the nation. Located in Orlando, Florida, UCF and its 13 colleges provide opportunities to more than 64,000 students, offering more than 210 degree programs from UCF's main campus, hospitality campus, health sciences campus, online and its 10 regional locations.
Last year, Kiplinger's and The Princeton Review ranked UCF as one of the nation's best values for a college education. The Carnegie Foundation has classified UCF as an R1 Doctoral University with the highest research activity and community engagement.
UCF, Florida's largest university, promotes a diverse and inclusive environment. Students come from 50 states and 148 countries. Study abroad programs allow students to study and conduct research with 98 institutions in 36 countries. Students at UCF have been recognized throughout the world and include recipients of the Rhodes, Mellon and Goldwater scholarships.
For Fall 2016, UCF has enrolled 289 National Merit Scholars. In 2015, UCF enrolled more National Merit Scholars and awarded more degrees than any other Florida university. The university confers more than 16,000 degrees annually, leading all other universities in the state.
UCF is an academic, partnership and research leader in numerous fields, such as optics, modeling and simulation, engineering and computer science, business administration, education, the sciences including biomedical sciences, hospitality management and digital media.
In 2013-14, UCF professors received $145.6 million in research funding and have accrued more than $1.1 billion in external grants during the past decade. Distinctive programs extend learning beyond the classroom and include leadership programs, cooperative education, mentorships, internships, service learning and paid research positions.
UCF is one of 25 public universities with the Carnegie Foundation's highest designation in two categories: community engagement and very high research activity.
The main campus stretches 1,415 acres and manages 800 acres of natural ecosystems resulting in habitats for more than 45 animal species.
The Health Center is a full-service health clinic with on-site professionals, X-ray capabilities, dental services, a pharmacy, a medical laboratory and physical therapy services.
The Student Union has computer labs, study lounges, ballrooms and meeting rooms, popular restaurants and a small shopping mall. Students also enjoy a 149,000-square-foot Recreation and Wellness Center complete with a three-story climbing tower, an indoor track, basketball and racquetball courts, leisure and lap pool and a wide variety of fitness equipment.
On-campus housing includes 10 communities for more than 11,000 students ranging from first-year to graduate students.
The 10,000-seat arena and a 45,000-seat on-campus football stadium were both opened in 2007.
UCF Knights won the inaugural American Athletic Conference titles in women's soccer and football and was the youngest university to ever play in a BCS bowl game in 2014. UCF Athletics football program finished 2015 ranked No. 10 in The Associated Press Top 25. And collectively, UCF student-athletes have achieved an average GPA of 3.0 or higher for 17 consecutive semesters and earned a 93-percent graduation success rate, which ranks No. 1 in the nation for public universities.