Out-of-this-world college degrees
Looking forward to an exciting career in a STEM field? UCF has more than 210 degree programs in 13 colleges, plus a talented team of faculty and staff to help find what's right for you. Whatever your passion — from engineering to the arts — we'll put you on the path to success.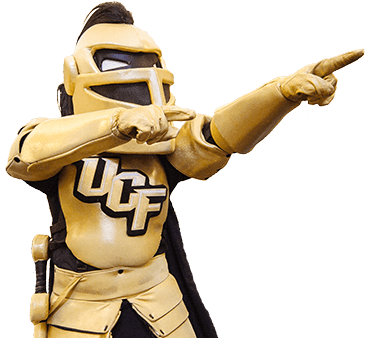 Think astronauts and engineers are the only ones who make an impact on the space industry? Think again. Earning a degree in the arts, business and hospitality, as well as engineering and science, can help you make a giant leap toward a career that bridges the gap between the humanities and space technology.
"So much progress is being made in space, and students are in a position now where they can really create the future."
A Next-generation Research University
The University of Central Florida was born in 1963, just as NASA was getting ready to do the impossible — send astronauts to the moon. Educating students with unrelenting curiosity and the drive to turn big dreams into reality is a core UCF mission. Through programs in planetary sciences, aerospace engineering, and modeling and simulation, we are educating today's students to create the innovations that are fueling NASA's and private industry's deep space missions to Mars and beyond. And we're just getting started.
315
National Merit Scholars
(Most in Florida)
Students Graduate Debt-free
#1
School for placing graduates in Aerospace Industry jobs
NASA grants to the university
Up Next
Artist, Poet and Entertainer Joy Postle was one of Florida's pioneering Naturalists, but perhaps is best known for her entertaining and educational stage shows titled "Glamor Birds" in which she would paint Florida's birds while sharing bird songs, music and…
Looking Ahead