Program at a Glance
Program

Doctorate

College(s)

Department(s)

Dean's Office GRDST
$1,194.05
per credit hour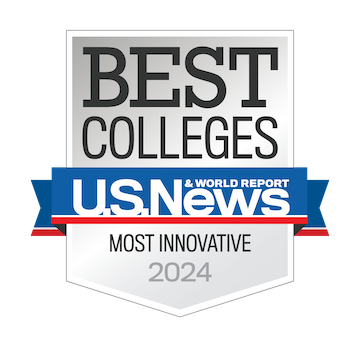 The UCF School of Modeling, Simulation, and Training (SMST) considers its degree programs as transdisciplinary, intended for those who wish to pursue a career in the fields of academia, government, military/defense, healthcare/medicine, entertainment, technology, education, or service/manufacturing. Most engineering or scientific fields use simulation as an exploration, modeling, or analysis technique. However, Modeling and Simulation is not limited to engineering and science, as it is also used in training, management, and concept exploration. These programs involve constructing human-centered, equipment-centered, and stand-alone computer-based models of existing and conceptual systems and processes.
UCF SMST sought feedback from industry practitioners to identify key competencies for students in our degree programs. This input has been critical to the development of our curriculum, which is designed to provide a broad overall perspective of the developing simulation industry and an awareness of the economic considerations. UCF SMST's objective is to provide education on evaluating the human, organization, equipment, and systems under study through the evaluation of output from the corresponding simulation construct. Alumni of SMST degree programs have both general and specialized skills in Modeling and Simulation.
Students in the Modeling and Simulation Ph.D. program are required to focus their study and research efforts in two areas of specialization. Students base their specialization on their academic and professional goals and determine these areas in consultation with their faculty adviser and the Modeling and Simulation graduate program director. Common areas of specialization are listed below (descriptions can be found at msgrad.ist.ucf.edu). This is not an exhaustive list, as the field continues to grow and evolve.
Behavioral Cybersecurity
Computer Visualization
Human Systems
Instructional and Training Simulation
Interactive Simulation and Intelligent Systems
Simulation in Government and Military
Simulation in Healthcare and Medicine
Simulation Infrastructure
Simulation Management
Simulation Modeling and Analysis
---
University of Central Florida Colleges