---
Burnett Honors College graduates find employment or go to grad school within two years.
---
Than the average starting salary of Florida university grads.
Source: Florida Department of Education
---
The Burnett Honors College combines the intimacy of a small college with the benefits of a large, metropolitan research university. Visit honors.ucf.edu to learn more.
"We give you the freedom to reach as far as your dreams will take you."
– Sheila Amin Gutiérrez de Piñeres, Burnett Honors College dean
Find Your Degree Program
Or Browse Degrees: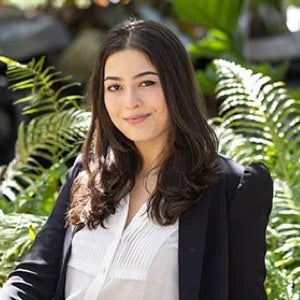 Any student, regardless of their background, can achieve their goals at UCF with the resources available."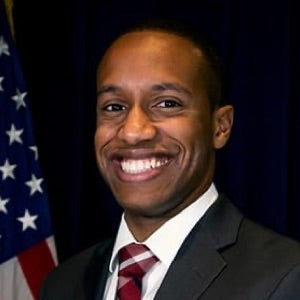 Nicholas Grandchamps '15
Burnett Honors Scholar
"I owe so much to UCF for helping unlock my passions and surrounding me with likeminded people who also challenged my perspective."
Grandchamps is a foreign service officer with the U.S. Department of State and a UCF 30 Under 30 Alumni awardee.
---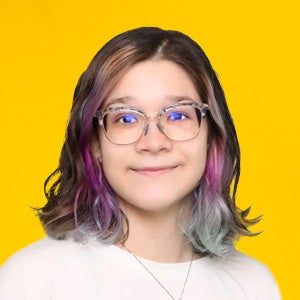 Yaelle Reeve
Burnett Honors Scholar
"The many opportunities, organizations and individuals I've encountered throughout my journey have been influential in motivating me to further my education and give back to my community."
Reeve is the second student in UCF history to be selected for the prestigious Udall Scholarship, which recognizes 55 students annually for commitment to issues related to Native Americans or the environment.
---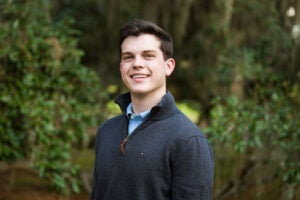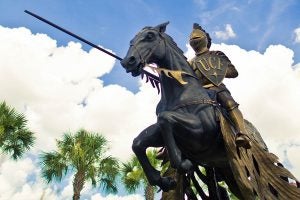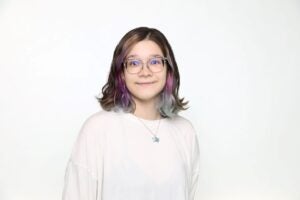 Ready to Pursue Your Potential?
Take the next step toward becoming a Knight and save your spot at UCF.
University of Central Florida Colleges