Virtual Campus Visits
UCF is calling. And while we've had to suspend campus tours for now, we're bringing campus to you. Get a sense of what we're all about through our virtual tours and info sessions. Check out the sights, talk with counselors and current students, and get answers to your questions. Until we're able to give you a big, warm welcome in person, we're here to help and show you all there is to love about UCF.
Experience UCF at a distance
Our live-hosted panels, presentations and meetings are held at a safe physical distance through Zoom.
For questions that are personal or require individual attention, sign up for a one-on-one counseling session with an admissions representative.

Take a Virtual Tour of Campus
There's a lot to see and do at UCF. And being familiar with our campuses — whether you're taking classes at the main campus, Rosen College of Hospitality Management or UCF Downtown — helps you take advantage of everything we offer. Find out what it's like to be a Knight.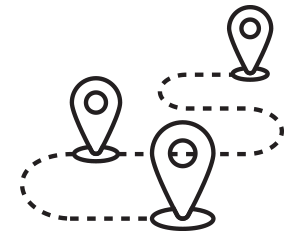 Starting Points
Become familiar with the places you'll immediately need to know.
Heart of Campus
Hang with friends, access resources or grab a bite in these spaces.
Recreation and Academics
Connect with others at our recreation area, Greek housing and academic buildings.
Athletics Village
Here are the spots where our biggest and most exciting gatherings happen.
Health and Wellness Resources
Access help and stay healthy through dedicated departments.
Housing, Fitness and Safety
Get a look at housing options, our expansive gym and police department.
UCF Downtown
View the campus, classrooms and services offered at UCF Downtown.
Rosen College of Hospitality Management
Tour the facilities and services offered at our Hospitality Management campus.
View the Information Session Video
From admission and application information to scholarship opportunities and deadlines, learn all you need to know about becoming a Knight.
Virtually Tour
UCF Housing
Take an online housing tour to explore the features and amenities offered in each of our on-campus housing communities.
Browse housing tour videos