Program at a Glance
Program

Bachelor

College(s)

Department(s)

Pol, Scty & Intl Afrs, Schl of

4
Years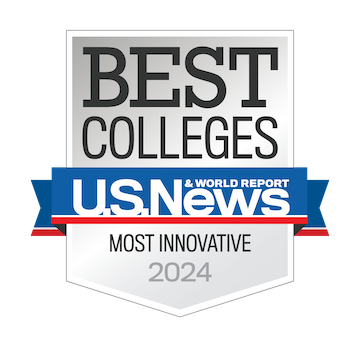 Examine Government in Theory and Practice
Political science is a crucial field for all citizens to understand the processes and institutions that shape the lives of people in the United States and globally. A successful democracy and economy rely upon informed and engaged citizens.
The BA in Political Science degree program provides you with a wide background in political knowledge in both American and international politics from an empirical and normative perspective. In addition to preparing you for an exciting career, you'll explore ways that you can contribute to society and your community as a democratic citizen.
Throughout your coursework, you'll get hands-on experience in enhancing your critical thinking and writing skills to set you on the path to success. Choose from four tracks and follow your passions and diverse interests. There are also a wide variety of electives which give you the flexibility and ability to specialize in an area that best fits your professional and personal aspirations. Plus, you can earn your political science degree online or on campus. This offers both the flexibility and convenience that you need to earn a degree in a format that works best for you.
A political science degree can lead to careers in private business, public service and law. Many of our graduates have gone on to have successful careers in local, state and national government; domestically and internationally appointed officials; private sector; legal field; and nonprofit organizations. The degree can also be a stepping stone to further education such as master's, J.D., and Ph.D.
Program Tracks:
Highlights

Ranked the Best Online Bachelor's Program in Political Science by both Affordable Colleges Online and BestColleges.com in 2021.

Choose from 4 available tracks to meet your diverse interests and future opportunities.

Salaries for political science grads start at $40,000 for legal clerks. Press secretaries have an average salary of $67,500 and intelligence analysts earn an average $86,900.
Undergraduate
Application Deadlines
Fall

May 1

Spring

November 1

Summer

March 1
Fall

July 1

Spring

November 1

Summer

March 1
Fall

March 1

Spring

September 1

Summer

January 1
Start Your Application Today
Ready to get started? Take the next step to save your spot at UCF.
2
Short on time? You can start your application today and come back later to finish.
Political Science Skills You'll Learn
Gain an understanding of theoretical, empirical and methodological aspects of understanding and analyzing local and national politics, international relations and global studies.
Emphasize critical thinking and analysis that ensures lifelong learning.
Explore a variety of political knowledge, applied data analysis and writing skills.
Career Opportunities
Local, State, National Government
International Business
Legal Field
Educator
Lobbyist
Governmental Affairs
---
University of Central Florida Colleges