Program at a Glance
Program

Bachelor

College(s)

Department(s)

Pol, Scty & Intl Afrs, Schl of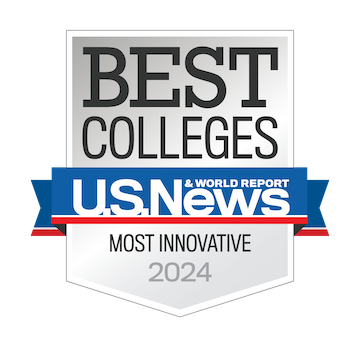 While no specific major is prescribed for admission to law school, many prelaw students elect to major in political science. These individuals usually choose the prelaw emphasis within the political science major. Prelaw students are encouraged to work closely with a prelaw advisor in planning their program. By judicious use of electives, students build a firm foundation for law school entry and acquire a broad training which can result in career options upon graduation. For further information, consult one of the School's prelaw advisors or the College of Sciences Prelaw Advisor. The following curriculum meets the requirements for a Political Science degree and prepares you for professional school.
Political Science (B.A.), Prelaw Track may be completed fully online, although not all elective options or program prerequisites may be offered online. Newly admitted students choosing to complete this program exclusively via UCF online classes may enroll with a reduction in campus-based fees.
Degree Requirements
Students who change degree programs and select this major must adopt the most current catalog.
Co-op or internship credit cannot be used in this major without prior school approval
Students should consult with a school advisor
The School Residency Requirement consists of at least 21 semester hours of regularly scheduled courses taken from the UCF School of Politics, Security, and Intl Affairs.
All prerequisites of courses taught within the College of Sciences will be enforced.
Courses designated in 1 (General Education Program) and 2 (Common Program Prerequisites) are usually completed in the first 60 hours
Double major/dual degree policy in Political Science programs and minors
Students who double major/degree in any Political Science track and International and Global Studies shall not count more than two courses toward both programs, except the following courses;

POS 2041 - American National Government
POS 3703 - Scope and Methods of Political Science

Students who major in any Political Science track, and minor in International and Global Studies, shall not count more than one course toward both programs.
The myKnight Audit cannot capture overlapping courses between two or more programs; therefore, students should have their program reviewed by the School before filing for graduation.
Undergraduate
Application Deadlines
Fall

May 1

Spring

November 1

Summer

March 1
Fall

July 1

Spring

November 1

Summer

March 1
Fall

March 1

Spring

September 1

Summer

January 1
---
University of Central Florida Colleges