UCF classes resume Aug. 24.
We remain committed to the well-being of every Knight and continue to follow the guidance of public health officials. Find out more about
COVID-19's impact at UCF
.
Champions play at UCF.
Knights athletic teams have earned landmark victories on state and national stages — from back-to-back American Athletic Conference titles to BCS bowl wins. But some of our student-athletes' most important triumphs have been in the classroom. They've achieved an average GPA of 3.0 or higher for 25 consecutive semesters. Success isn't as sweet without the cheers of fans in the stands, so every student has access to free admission to sporting events on campus. Being a part of the action is an important part of our lifestyle — because we're never as strong alone as we are together.
For schedules, tickets, stats and more, visit UCFKnights.com.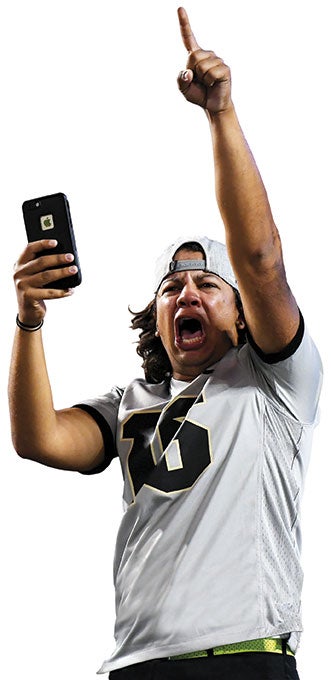 We Determine Our Own Destiny.
From the first kickoff on a converted cow pasture to buzzer-beater shots, grand slams and championship cheer routines, UCF Knights have been building momentum on the field and the court since our athletics debut in 1969. And whether we were underdogs or the overwhelming favorites, you've been cheering us on every step of the way. With your continued support, the best is yet to come.
To reach the next level, UCF Athletics aims to:
Become a perennial top-25 college athletics program
Empower our student-athletes to earn degrees and attain exceptional personal and professional lives
Support UCF in achieving its goals through impactful, positive exposure
Energize all of Knight Nation, including alumni, students and the entire Orlando community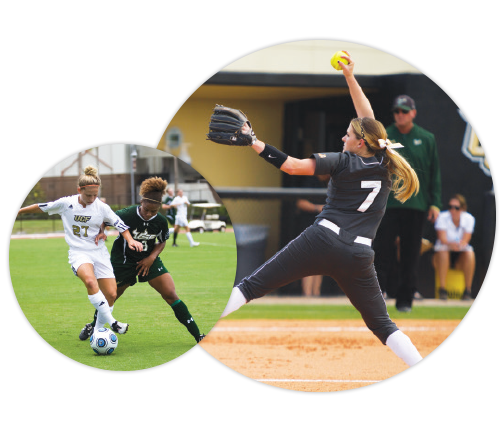 The Facilities
World-class facilities have never been more important to attract recruits and win scholarships.
Venues