Champions play at UCF.
Knights athletic teams have earned landmark victories on state and national stages — leading them to become the youngest Power 5 institution in the country. But some of our student-athletes' most important triumphs have been in the classroom, where they've achieved an average GPA of 3.0 or higher for 31 consecutive semesters. As UCF begins its Big 12 era, it joins a league that has produced more than 800 Academic All-America selections and claimed national championship team titles in 20 of its 23 sponsored sports. Its student-athletes and teams have combined for 742 individual NCAA titles under the Big 12 banner. 
Being a part of the action is an important part of the UCF experience — because we're never as strong alone as we are together. For schedules, tickets, stats and more, visit UCFKnights.com.
UCF Fight Song
UCF charge onto the field
With our spirit, we'll never yield
Black and Gold
Charge right through the line
Victory is our cry … V-I-C-T-O-R-Y
Tonight our Knights will shine!
Game Day Traditions
With season tickets sold out for another year, our energetic fan base continues to make FBC Mortgage Stadium one of the best home field advantages in college football.
Along the way, all that success has led to the establishment of more than a few UCF traditions, even if a number remain relatively new. Here's a closer look at what Knights' fans have come to know and love about game day:

Knight Walk
(2 hours and 15 minutes before Kickoff) Line up along IOA Plaza and welcome the team, as they head from the bus to the locker room.

March to Victory
(90 minutes before Kickoff) Join Pegasus, Knugget, Knightro, the Marching Knights and the UCF spirit teams near Knights Plaza for the fan march to the stadium.

Knight Lights
Turn on your cell phone flashlights during kickoff in the FBC Mortgage Stadium.

#UCFansWear
Coordinate your colors with fellow Knights — from Canaveral blue and gold to black and white.

Zombie Nation
Bounce when you hear Zombie Nation's "Kernkraft 400" and cheer on your Knights.

Alma Mater
Sing the UCF alma mater with the team after each home game, win or lose.
Up Next
Join us tonight for a fun sports night at Memory Mall! We will be providing water to stay hydrated, so bring your best shoes.
Looking Ahead
How to be a spirited Knights fan:
Treat opponents and opposing fans with respect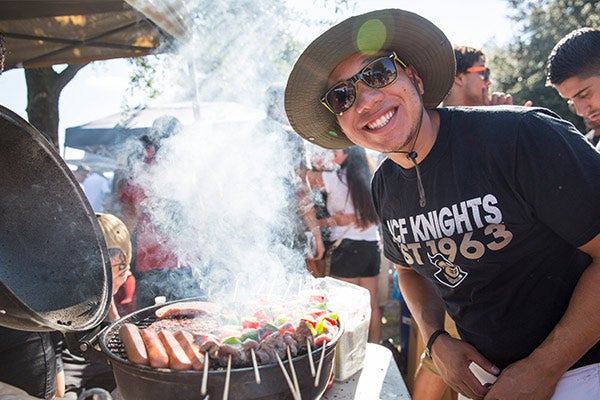 Tailgating Tips
Tailgating before Knights football games is one of the most celebrated traditions at UCF. It offers a special time for reunions of family, friends and alumni. UCF is pleased to host these gatherings and welcome all of our guests to campus. We expect all fans to celebrate responsibly and adhere to the rules while on campus. And remember to stay hydrated.
Rundown of tailgating policies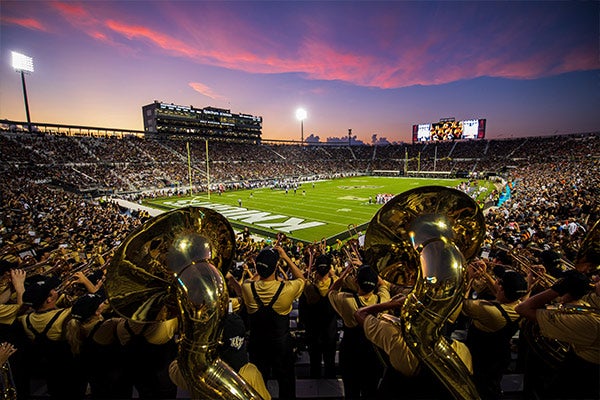 Additional Resources
Whether you're attending your first Knights game or have been a longtime season ticket holder, there's a lot to know about game day on campus. These links will provide important information you should know before arriving to the Bounce House and help you live your best fan life.
Game Day Guide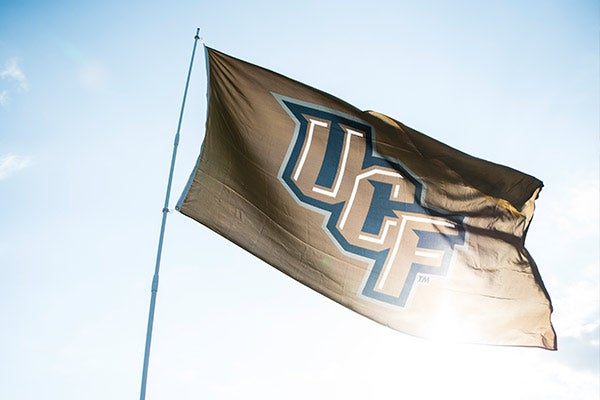 Game Day Safety
Protecting campus is the UCF Police Department's top priority, so if you see activity that looks suspicious, say something. UCFPD can be reached 24/7 by calling 407-823-5555 or 911 in an emergency.

We Determine Our Own Destiny.
From the first kickoff on a converted cow pasture to buzzer-beater shots, grand slams and championship cheer routines, UCF Knights have been building momentum on the field and the court since our athletic debut. And whether we were underdogs or the overwhelming favorites, you've been cheering us on every step of the way. With your continued support, the best is yet to come.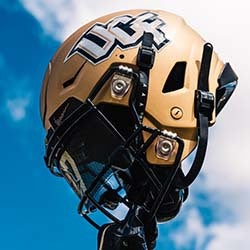 Support UCF Athletics
Athletics at UCF in recent years has celebrated unprecedented levels of success and achievement in virtually every measurable category on and off the field.
The Charge On Fund is your way to provide unrestricted charitable support for UCF Athletics and maintain the significant momentum built over the past years. Help us finish strong by sharing this initiative with others in the UCF community to help us achieve our goals.
Knight Your Ride
Did you know? UCF license plates are the top-selling custom license plates in Florida. Join the excitement and show your Black and Gold spirit.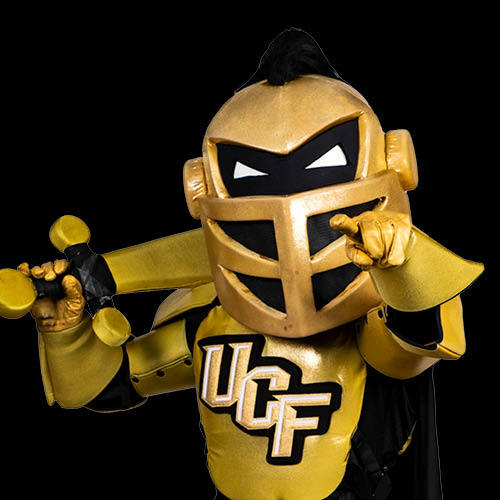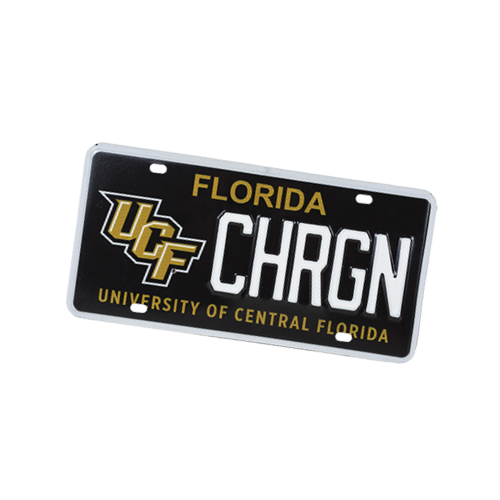 To Reach the Next Level, UCF Athletics Aims To:
Become a perennial top-25 college athletics program.
Empower our student-athletes to earn degrees and attain exceptional personal and professional lives.
Support UCF in achieving its goals through impactful, positive exposure.
Energize all of Knight Nation, including alumni, students and the Central Florida community.
---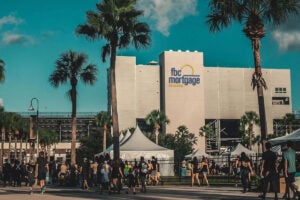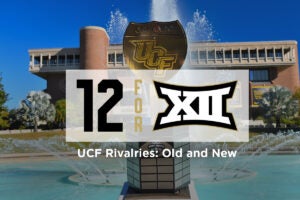 UCF Rivalries: Old and New
From its early days against Rollins College to dominating the War On I-4 Rivalry Series, UCF looks ahead to who's next as the Knights change…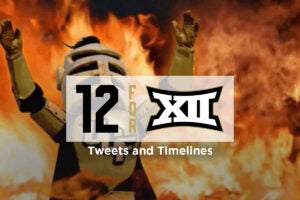 The Facilities
World-class facilities have never been more important to attract recruits and win scholarships.
Venues