Knight Life at UCF
Don't just go to college — get the most out of it. At UCF, you'll have many ways to get involved inside and outside of the classroom. From application to graduation, you'll be inspired to do amazing things. So whether you prefer academics and research or campus activities and athletics, we'll provide you with the tools and support you need to find your place and foster your purpose.
Discover your next adventure at UCF.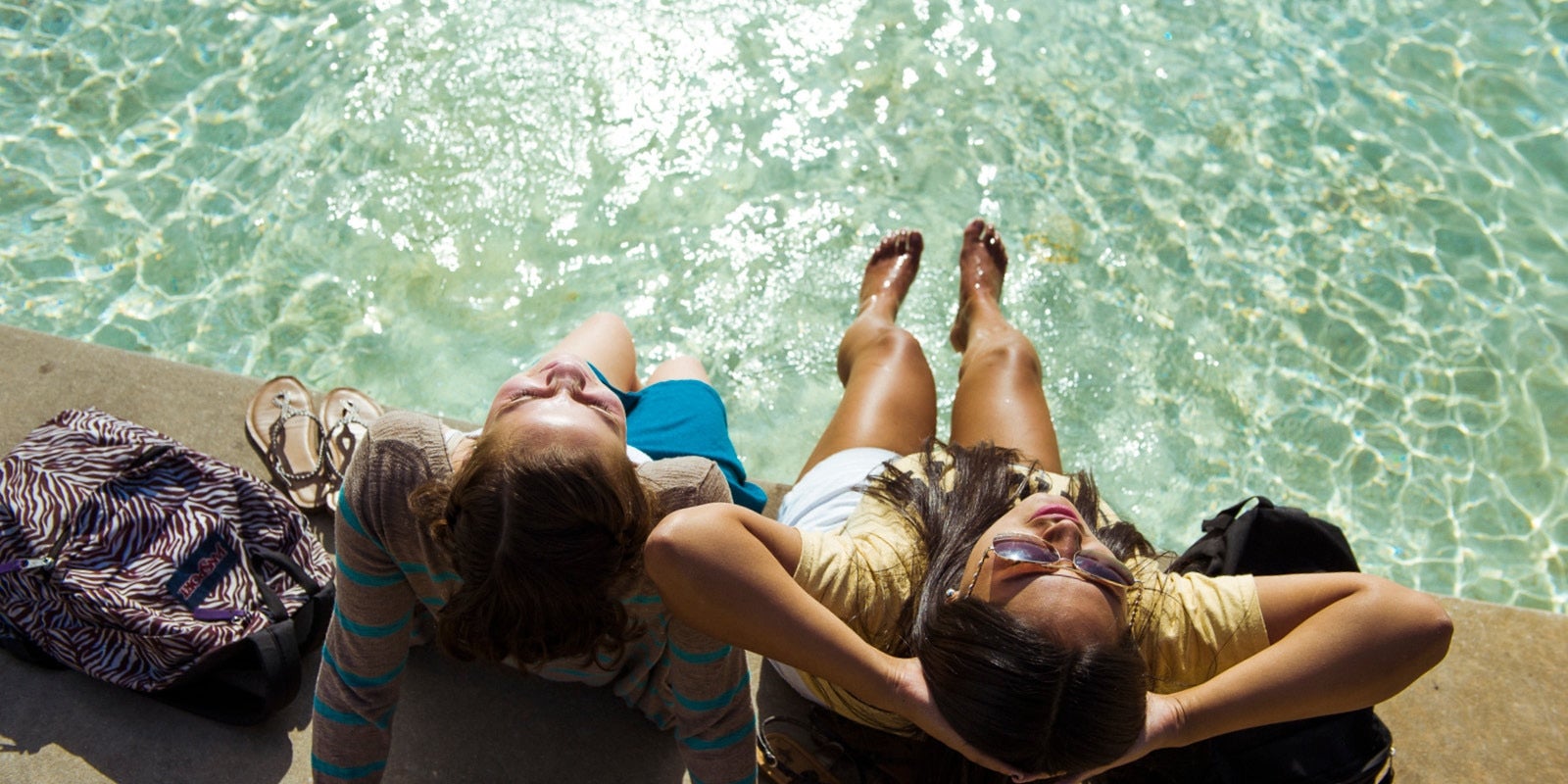 Life Is Good Here.
A Campus of Opportunity
Attending one of the largest universities in the nation has its perks. Enjoying sunshine and great weather in Orlando, Florida, just happens to be a bonus.
Established in 1963, UCF offers
more than 240 degree programs
and countless opportunities to a diverse student body. Go beyond the stats, though, and you begin to see what it's like to be a Knight. At UCF, modern facilities and state-of-the-art technologies keep you connected to classwork and social communities, while 800 acres of woodlands, lakes and an arboretum help you reconnect with nature. So whether you're inside a classroom or outside exploring, you'll discover why our campus is an exciting place to learn — and an easy place to love.
Explore Further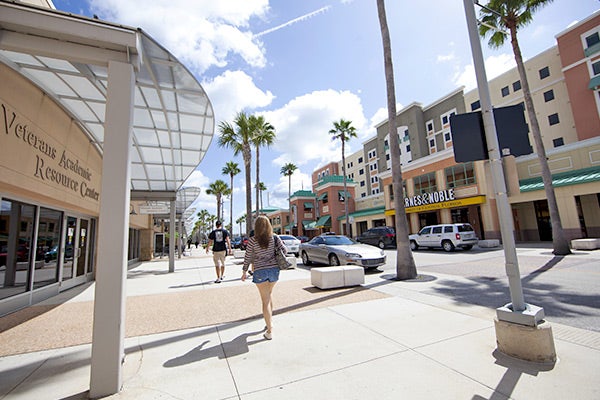 Admissions questions?
We can help.
Learn more about your next steps. Our undergraduate admissions counselors cover everything you need to know.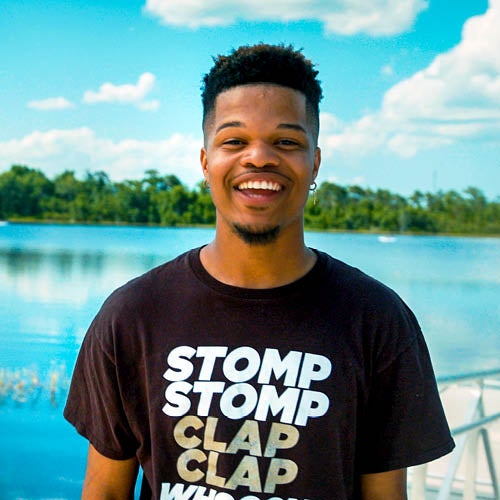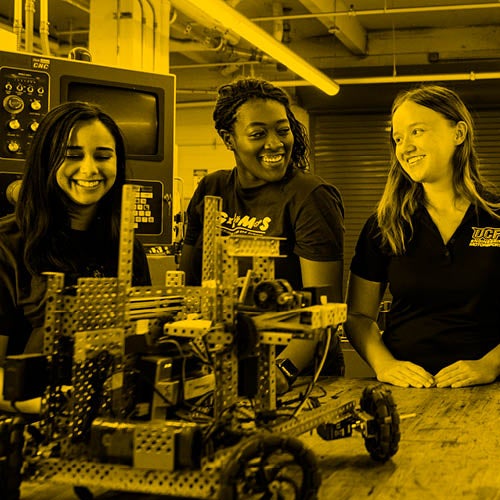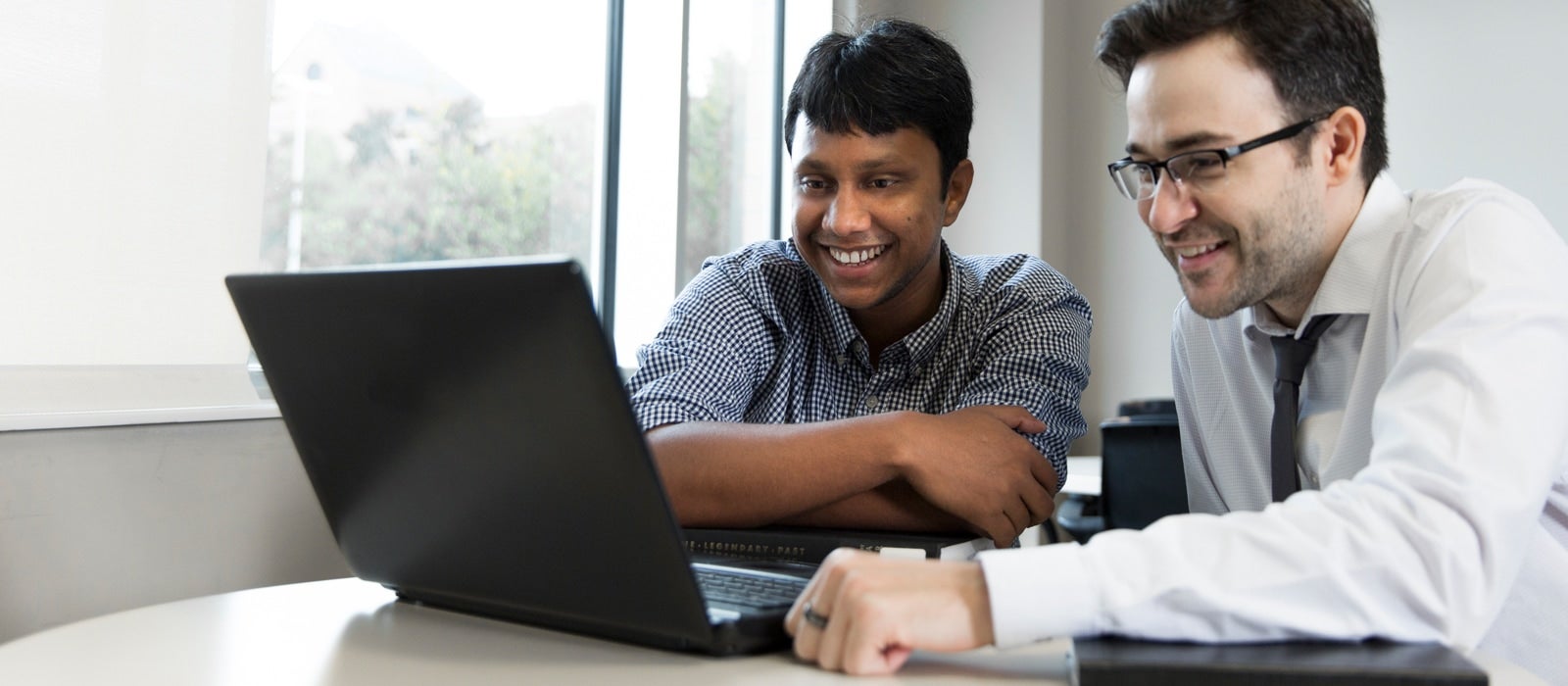 Our Support. Your Success.
Advising and Academic Resources
There's no secret to success here. At UCF, one of our top priorities is ensuring that you have the tools and support you need to thrive.
Meeting with your academic advisor is one of the first steps you'll want to take to get started on your path to success. From guiding you through important decisions about classes to helping you choose a major to keeping you on track toward graduation, your advisor is there to provide all the information you need along the way. Together, you'll make a graduation plan that works best for your major, skills and interests. Get ready to achieve your dreams in the classroom and beyond.
Check out a few other academic resources to help you succeed as a Knight.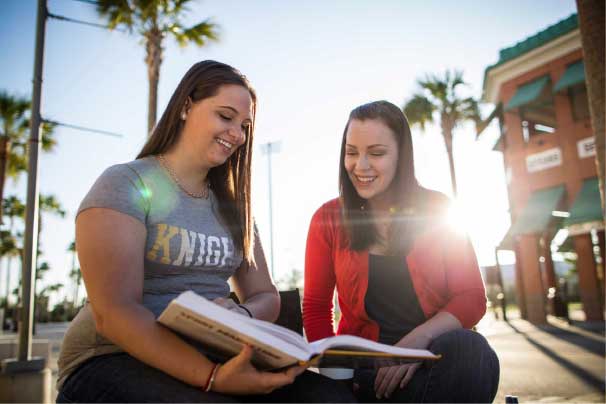 Explore Further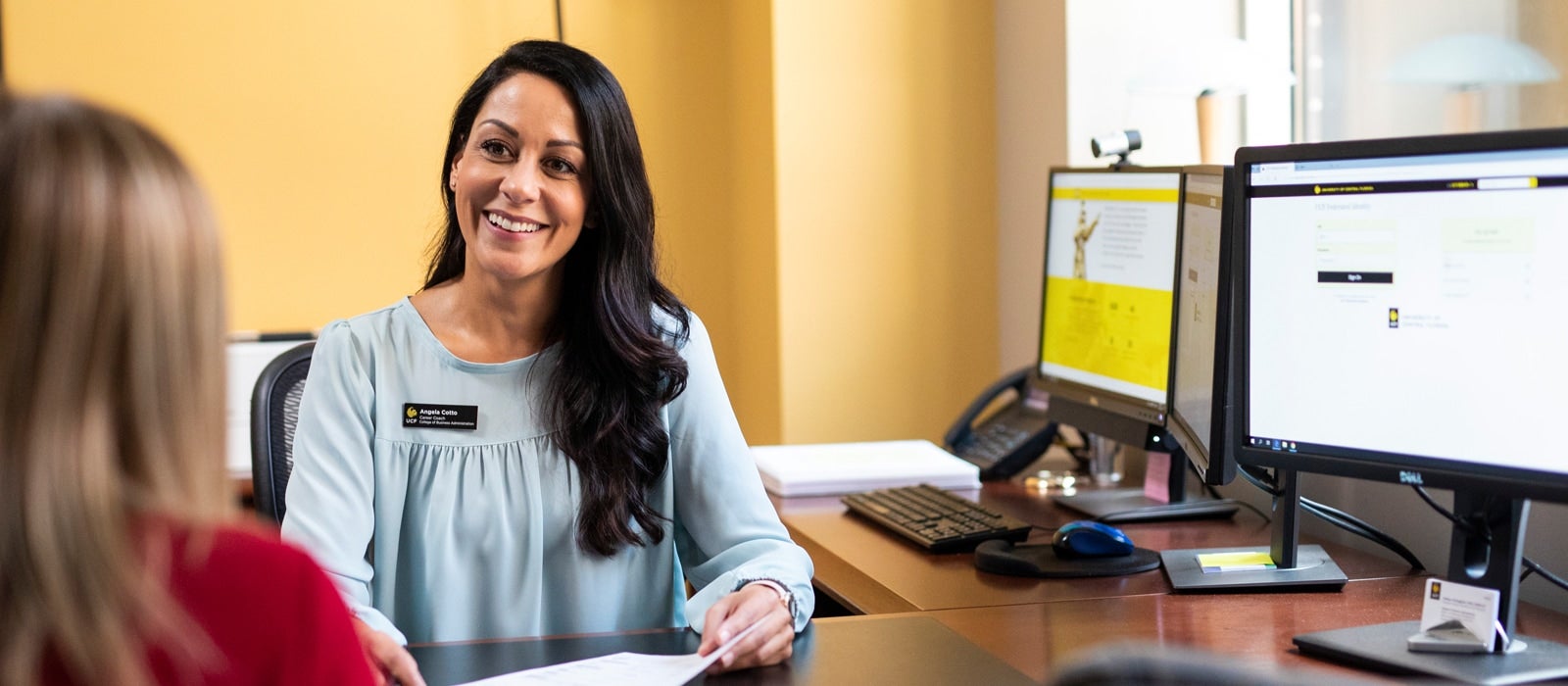 High-Quality Education.
Low-Cost Tuition.
Tuition and Financial Aid
Going to college doesn't have to break the bank. And at UCF, it won't. Here, you'll get a quality education with lifelong benefits, not lifelong debt. U.S. News & World Report ranked us among the top 50 national universities for the least amount of debt. In fact, 57 percent of first-time-in-college students at UCF graduate without any educational debt. Combine that with best-value rankings from Kiplinger, Forbes and The Princeton Review, and it's easy to see why UCF is gaining interest — in a good way.
We're here to help you find the best way to manage your college expenses and get the most out of your UCF experience. From scholarships and grants to student jobs, there are many ways to pay for college. The Office of Financial Assistance is your go-to place for understanding the options available and making the best of your investment. They can even help you budget for the fun stuff, like spring break and a semester abroad.
Explore Further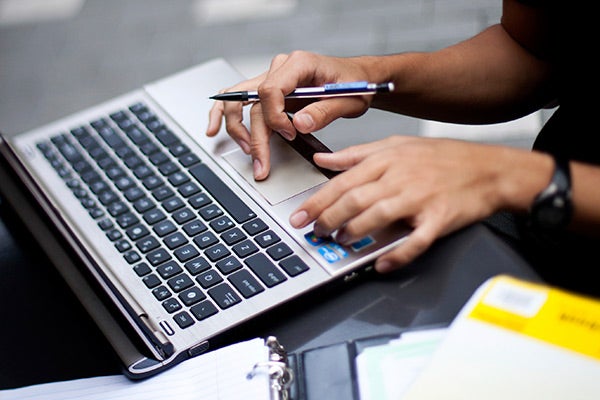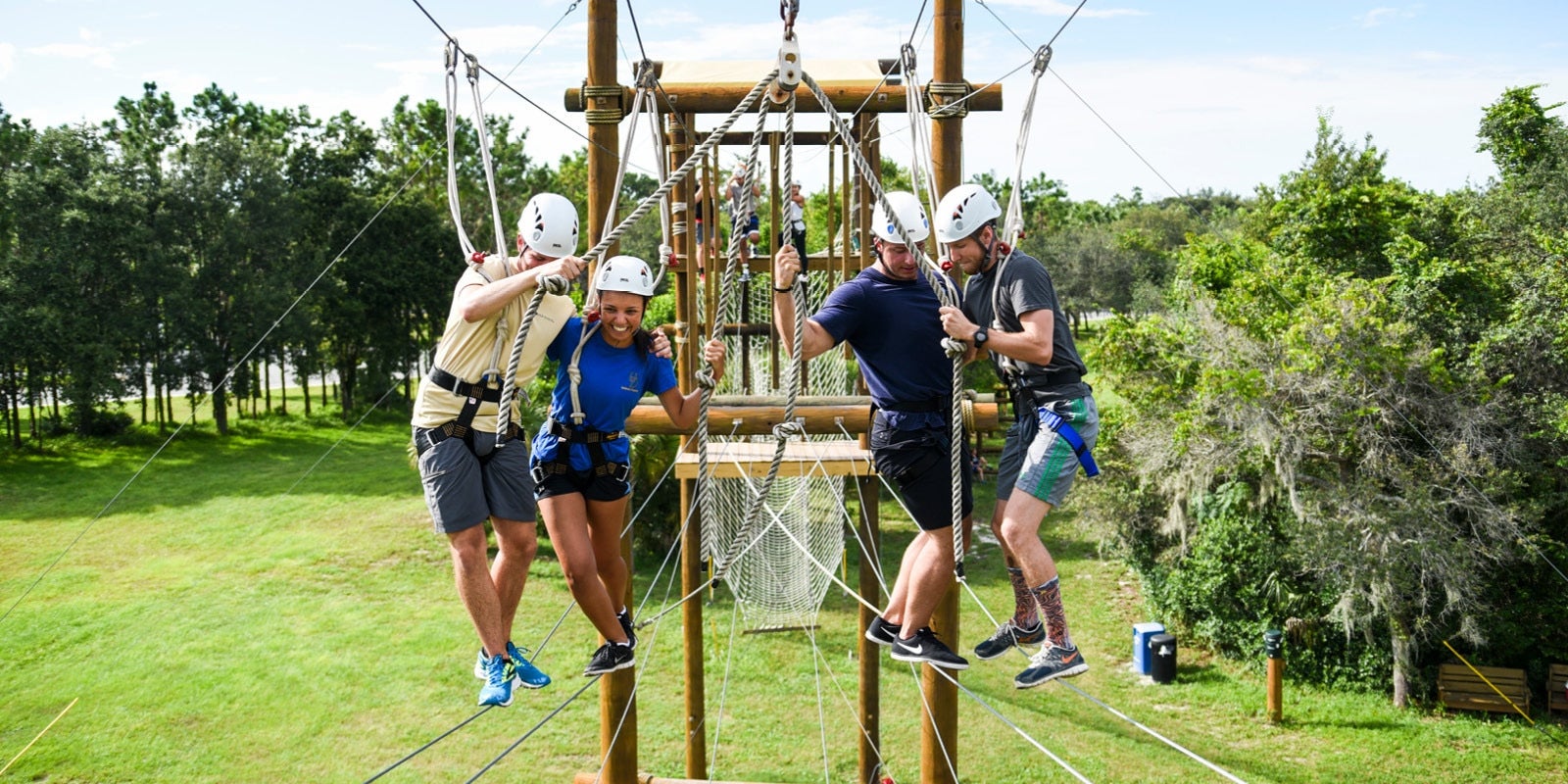 Get Involved. Get Excited.
Recreation and Activities
The UCF experience is more than textbooks and tests. When class is over, the fun is just getting started. Campus is buzzing with events and activities, including concerts and art shows, sports and student clubs, volunteer opportunities and outdoor adventure. Plus, with more than 650 student clubs and organizations, you're sure to find the perfect fit — no matter your interests. Explore organizations, on- and off-campus events, the latest updates and more on KnightConnect.
There's also plenty to do within minutes from campus. Living in America's most popular tourist destination has its perks, but there's a lot more to Orlando than theme parks and thrill rides. From our dynamic downtown to our eclectic neighborhoods and wide-open nature reserves, Orlando offers more reasons to explore than you can imagine. And with 236 days of signature sunshine to enjoy, there's plenty of time to enjoy some fun in the sun.
Explore Further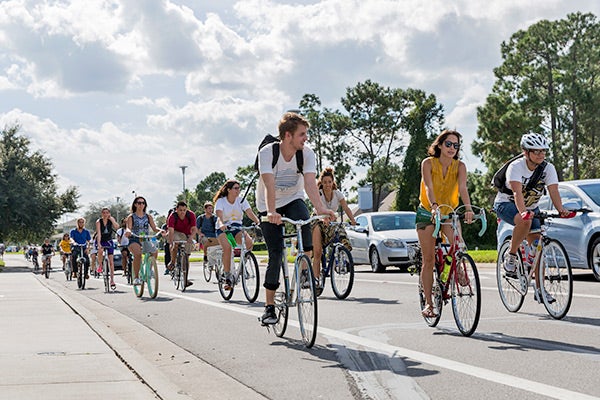 UCF's campus is very lively. There is movement at just about every hour of the day. There are always places available to study in and activities to take part in.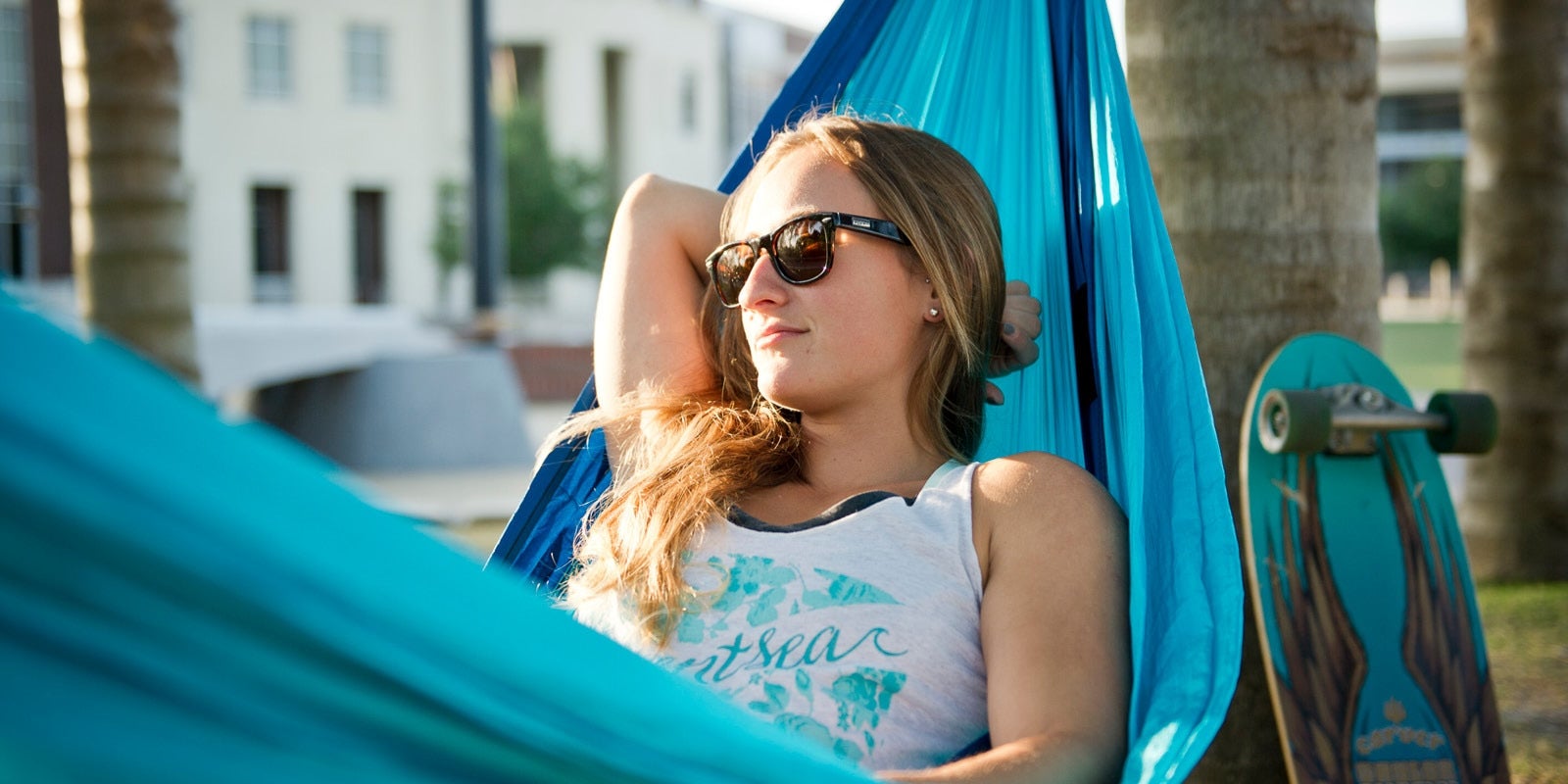 Find Your Balance.
Health and Wellness
Your health matters — physical and emotional. That's why as a Knight, you'll have access to a variety of indoor and outdoor recreational resources, plus on-campus doctors, counselors, dietitians and a full-service pharmacy.
Get Active Check out our 149,000-square-foot facilities with fitness equipment, track, multipurpose courts and climbing wall. Plus, you can get outdoors and enjoy the sand volleyball courts, a leisure pool, lap pool and intramural sports fields.
Get a Check Up From primary care and dentistry to psychiatry and other specialty care, UCF's Health Services has a team of experts to treat just about anything. You can even schedule a one-on-one consultation with a clinical dietitian to discuss weight management, eating disorders, diabetes and more.
Get Help Keeping your mind healthy is equally important, and it's easy with the help of UCF Cares. Focused on overall well-being, it's a space where you can seek safety and wellbeing services, violence prevention, and mental health support. There are also a number of resources and programs that help you connect with other students and form a network of support.
Explore Further