College Continues to Be Valuable — and a UCF Degree Can Help Unlock Your Future
As you get ready to graduate from high school or consider the infinite possibilities to advance your future, you might be wondering: Is college the right path for me? Whether your goals and dreams are clear, or you're still searching for your career, a college education — and the experiences that come with it — can be life-changing. How do we know? Every year at UCF, we welcome students from across the country and around the world to help them unleash their potential as they discover new passions, learn through new and exciting experiences, and open their world to a future full of possibilities.
So is a college education worth it?
Absolutely — and it's more than earning more money. It's about finding your purpose in a fulfilling career, meeting new people, creating a network and embracing new experiences that help shape you. So let's dive in!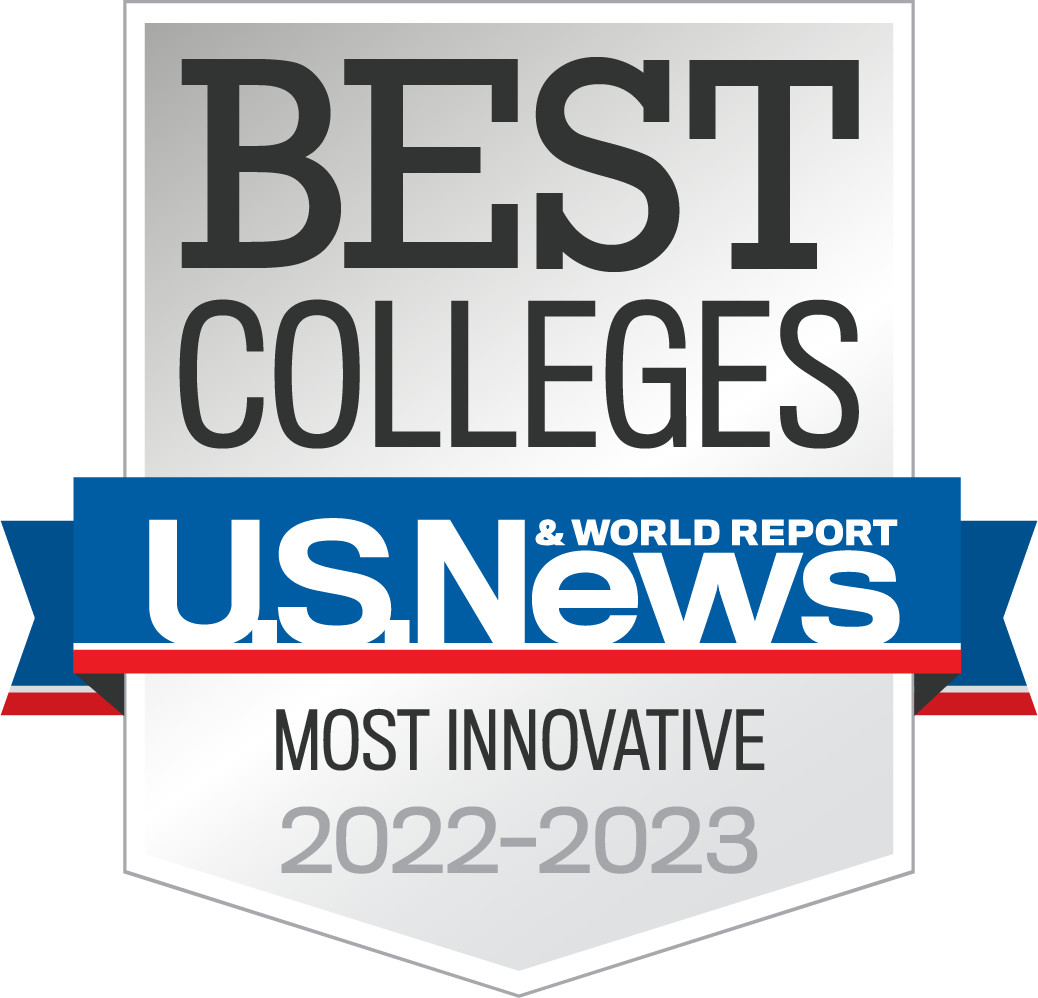 ---
For bachelor's degree-holders — which signals those with at least a four-year degree are in demand with employers.
U.S. Bureau of Labor Statistics

---
The median of how much more money UCF bachelor's degree-holders earn annually, compared to workers with only a high school diploma.
College Scorecard – UCF & National Center for Education Statistics

---
Bachelor's degree-holders make over their lifetime, compared to people who only have a high school diploma.
Education Reform Now

Why Is a UCF Degree Worth It?
A UCF degree can set you up for a lifetime of success. It can even set your entire family on an amazing upward trajectory. Between earning more money, unlocking unique opportunities and improving your overall quality of life, getting a bachelor's degree from UCF is one of the most valuable decisions you'll ever make. It's about getting hands-on experience, too — and this past year alone, 25,000+ UCF students gained great industry exposure through internships, co-ops and service-learning projects.
Plus, you'll love added bonuses like making lifelong friends on campus, meeting mentors who inspire and motivate you, having the chance to see the world through study abroad programs and enjoying access to so many more exciting adventures. At UCF, you can truly make the most of your experience.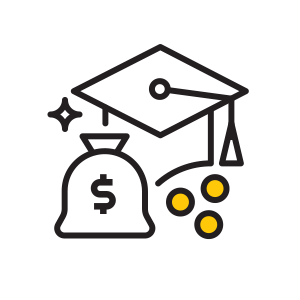 Higher Earnings, More Hirable
According to the U.S. Bureau of Labor Statistics (BLS) in recent years, full-time workers ages 22 to 27 who had a bachelor's degree, but no further education, made a median annual wage that was $22,000 more than full-time workers of the same age with only a high school diploma. So right after earning your degree, you'll start to see a substantial return on investment (ROI). Your dedication will literally pay off.
During their lifetime, people with a bachelor's degree earn a median of 75% more than those with a high school diploma, according to recent data from CEW — confirming the long-standing parallel between higher education, better prospects and stronger economic stability.
Plus, people with just a high school education are twice as likely to be unemployed compared to those with a bachelor's degree, according to the BLS — which is not a risk worth taking, especially in the long run.
Lifetime Earnings by Highest Educational Attainment

Source: Georgetown CEW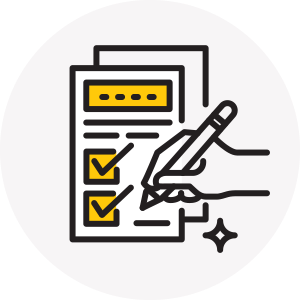 Wider Range of Careers, Greater Upward Mobility
Thanks to the variety of courses within a bachelor's degree program, students gain a solid understanding of different aspects of their field and even adjacent industries — broadening their transferrable skills and knowledge that can apply to various jobs. Graduates also get great industry exposure through internship opportunities, many of which are only open to college students.
It's widely recognized that a bachelor's degree is crucial for achieving upward mobility — which means improving your, or even your whole family's, socio-economic situation. In fact, UCF ranks No. 2 in the nation for social mobility impact (Education Reform Now). Earning a degree opens doors to new possibilities and closes the gap between race, class and economic inequalities. In general, going to college provides a path to prosperity and life-changing benefits.
Some of the highest-paying, most vital or most prestigious jobs require a bachelor's degree, and sometimes more. By earning yours now, you can quickly hit the ground running for your master's or even doctoral degree, if you end up wanting to pursue those career paths. Don't let your lack of a bachelor's degree (or planning for your future) stall your professional growth!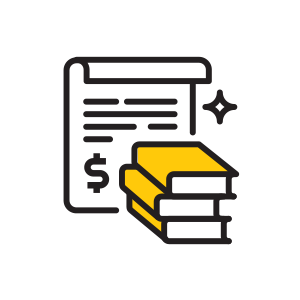 Better Quality of Life, Powerful Personal Networks
When you earn a bachelor's degree, you unlock some powerful perks you may not exactly see, but feel. Increased happiness, a feeling of fulfillment, satisfaction with your personal growth, boosted confidence and independence, pride in your work and achievements, stronger creative and critical thinking, a lifelong love of learning and so many more positive outcomes prove why college is worth it.
During your degree journey, you also gain valuable access to an important network of alumni, faculty and industry connections — the "foot in the door" that could move you to the top of the list for your dream job. UCF has a well-connected constellation of 360,000+ alumni and almost 50% of them chose to put down roots in Central Florida thanks to the rewarding careers, quality of life and wonderful friends they've found here.
Adding even more value to your degree from UCF, you're empowered to get what you want out of your education. With 100+ bachelor's degree programs and 130+ minors to choose from, you can customize your academic experience to really set yourself apart in the increasingly competitive job market.
Alums Say a UCF Degree Is Worth It
Whether you'd start your journey as a first-generation college student, as someone going back to school to finish your degree, or as someone without a solid direction of what to study, a university like UCF can give you the space and support you need to grow and succeed.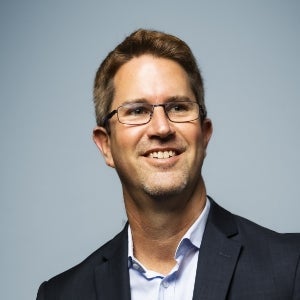 Darin Edwards
"UCF provided me with the opportunity to explore broadly, enabling me to become the well-rounded person and scientist that I am today."
Director of immunology at Moderna who led their COVID-19 vaccine development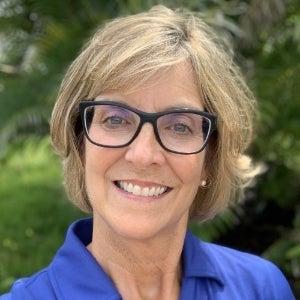 Jenny Lyons
"It was my UCF education — along with many other opportunities provided to me by NASA — that allowed me to pursue a career beyond my wildest dreams."
Gateway Deep Space Logistics deputy manager for NASA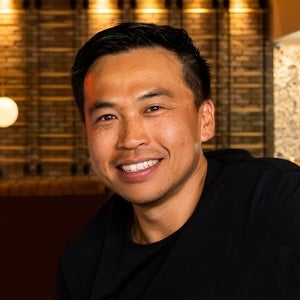 Wayne Yung
"Being around a community of entrepreneurial minds solidified what I wanted to do after [UCF]. It helped me overcome the fear of failure and believe it was achievable to start my own business."
Co-founder of Hawkers Asian Street Food, a Michelin Guide recognized restaurant
We unleash the potential of people and ideas to positively change the world.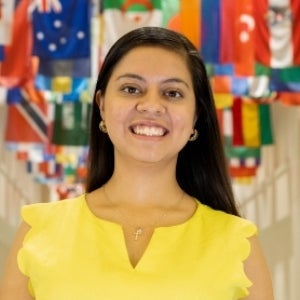 I'm immensely grateful for the ways I've grown at UCF in my career, academics…and social life. I love that UCF represents opportunity, inclusivity and balance — and it's truly filled with pride."
For me, UCF stands for progress — in my life and in the lives of others."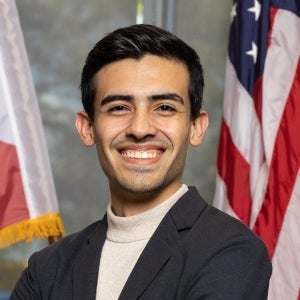 UCF Makes a Quality College Education Accessible and Affordable
Think of your degree as an investment (a really wise one) in your future self. UCF College graduates earn almost twice as much during their careers than people with only a high school diploma.
But you don't have to pay for a college education all by yourself! It can be as simple as applying for federal student aid (FAFSA), scholarships or grants — none of which you need to pay back. At UCF, for example, 72% of undergraduate students receive some form of financial aid, including hundreds of types of scholarships.
Plus, 62% of first-time-in-college students graduate with absolutely zero educational debt from UCF (we haven't raised tuition in 10 years!). It's just one of the reasons Forbes, Kiplinger and The Princeton Review rank a UCF education among the nation's best values — and U.S. News & World Report ranks Florida No. 1 for higher education seven years in a row.
Annual Median Earnings
For Workers Aged 22-27
Source: College Scorecard – UCF
Discover the Value of a College Education
---
Admissions questions?
We can help.
Learn more about your next steps. Our undergraduate admissions counselors cover everything you need to know.