Program at a Glance
Program

Master

College(s)

Department(s)

Statistics & Data Science
$1,194.05
per credit hour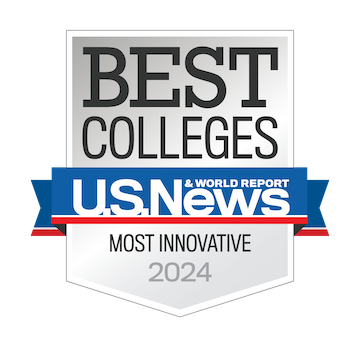 The Master of Science in Statistics and Data Science, Data Science track focuses on data analytics and its application to business, social, and health problems.
The program is particularly suited for individuals who have completed an undergraduate program in mathematics, statistics, economics, business, or other related fields, and wish to pursue a career in data science. Data scientists analyze massive data sets to uncover trends and associations, and make theoretically sound decisions on, for example, business, social, and health subjects. Data scientists have one of the most coveted jobs, as the demand for them far exceeds the existing number of qualified persons in the area. Currently, the work force in the data science industry consists mainly of individuals trained with post college education. To date, very few university degree programs exist for training students for such a large and growing industry in the United States.
The Data Science track in the Statistics and Data Science MS program is composed of 24 credit hours of required courses and 6 credit hours of restricted electives. Students must also pass an oral defense of thesis or complete a research project and an additional elective.
Total Credit Hours Required: 36 Credit Hours Minimum beyond the Bachelor's Degree
Spring

December 1

Summer

April 1

Fall

July 1
---
University of Central Florida Colleges