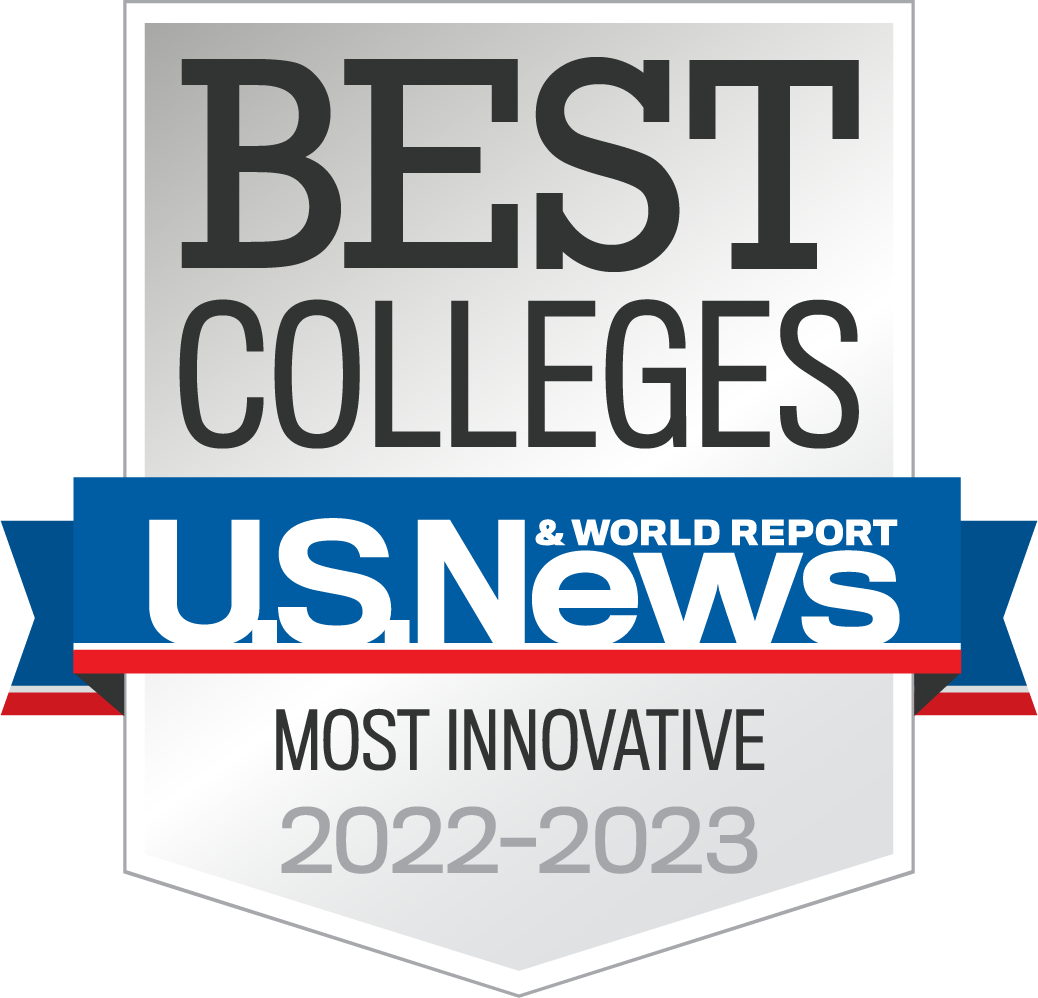 UCF is at the Forefront of Entertainment and Immersive Experiences
Located at the heart of one of the world's premier tourist destinations, UCF is uniquely positioned as a leader in research and education in the field of entertainment and immersive experiences. Our distinctive advantage lies not only in our geographical location but also in the strategic partnerships we have with some of the world's largest entertainment companies, including Universal Studios and the Walt Disney Company. These partnerships provide a unique opportunity for UCF to delve deep into the realm of immersive experiences, offering students and faculty the chance to engage directly with industry leaders and shape the future of entertainment. Our location here in Central Florida, where immersive experiences are deeply embedded in the cultural fabric, positions us uniquely to drive the evolution of this dynamic field.
UCF's strategic focus on entertainment and themed experiences fosters the development of dedicated spaces that harness our wide-ranging expertise. By integrating our strengths in simulation, digital gaming, human-computer interface, augmented and virtual reality, hospitality, education, business, and the arts, we're creating a multidisciplinary platform for groundbreaking research and innovative education. Our state-of-the-art facilities and pioneering curriculum are designed to incubate creativity, stimulate innovation and encourage collaboration across a broad spectrum of disciplines, resulting in immersive experiences that push the boundaries of what is possible.
UCF is also playing a crucial role in supplying a robust talent pipeline for this burgeoning industry sector. Our comprehensive programs are designed to prepare students for the diverse challenges and opportunities they will encounter in the immersive experience and entertainment sector. Our graduates are not only prepared to meet the demands of the industry but are also poised to lead and shape its future. In this way, UCF is contributing significantly to the economic vitality and innovative spirit of Central Florida and beyond.
FIEA is a major source of talent for our EA Sports development studio in Orlando, resulting in one of every two new graduates hired over the last 2 years."
Research that Enhances the Human Experience
UCF faculty are driving the research and creation of immersive experiences fueled by technology to enhance the human experience. Through modeling and simulation, AR and VR, our researchers can design, treat, educate, train, and entertain — as well as help people understand and connect with each other in new ways. These virtual and immersive experiences have the potential to make a big difference in the real world.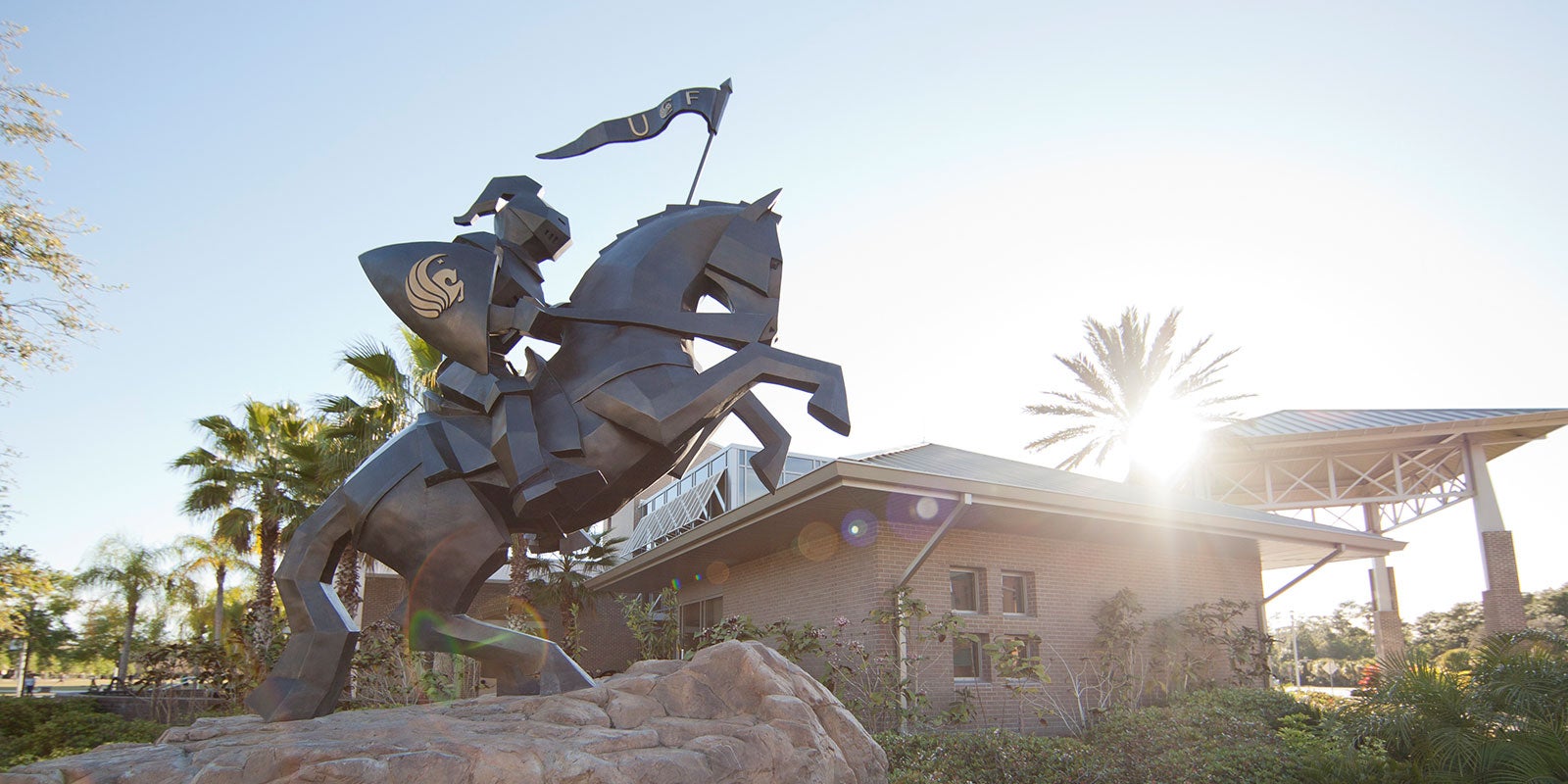 University Research Impact
UCF researchers are committed to discovery and innovation. Each year, our researchers attract more than $200 million in grants, gifts and sponsored awards. But a dollar figure doesn't tell the whole story. Research and scholarship are about the impact our work is having on our students, community, nation and around the globe. It's about helping solve real-world problems that make a difference in people's lives. In addition to supporting innovative research, we're helping strengthen and diversify our local and state economy.
Knights were named U.S. National Science Foundation Graduate Research Fellows in 2023, and an additional 10 received honorable mentions. .
14
Fulbright Scholars from around the world choose UCF graduate programs to do their research.
32
Licenses and options executives in 2020.
Of themed experience students had a full-time job or internship upon graduation in 2022.
135
Patent applications filed in 2019.
Sponsored research funding in 2022
UCF is a Leader in Entertainment and Immersive Experiences
No. 2 Graduate Game Design Program in the World
For nearly 15 years, The Princeton Review and PC Gamer has recognized UCF's program in the top five in the world.
No. 6 Undergraduate Game Design Program in the World
In 2023, The Princeton Review and PC Gamer recognized UCF with its highest ranking ever for the program
Top 15% of Animation Schools in the Nation
Animation Career Review ranks UCF No. 21 in the U.S. — placing us among the best.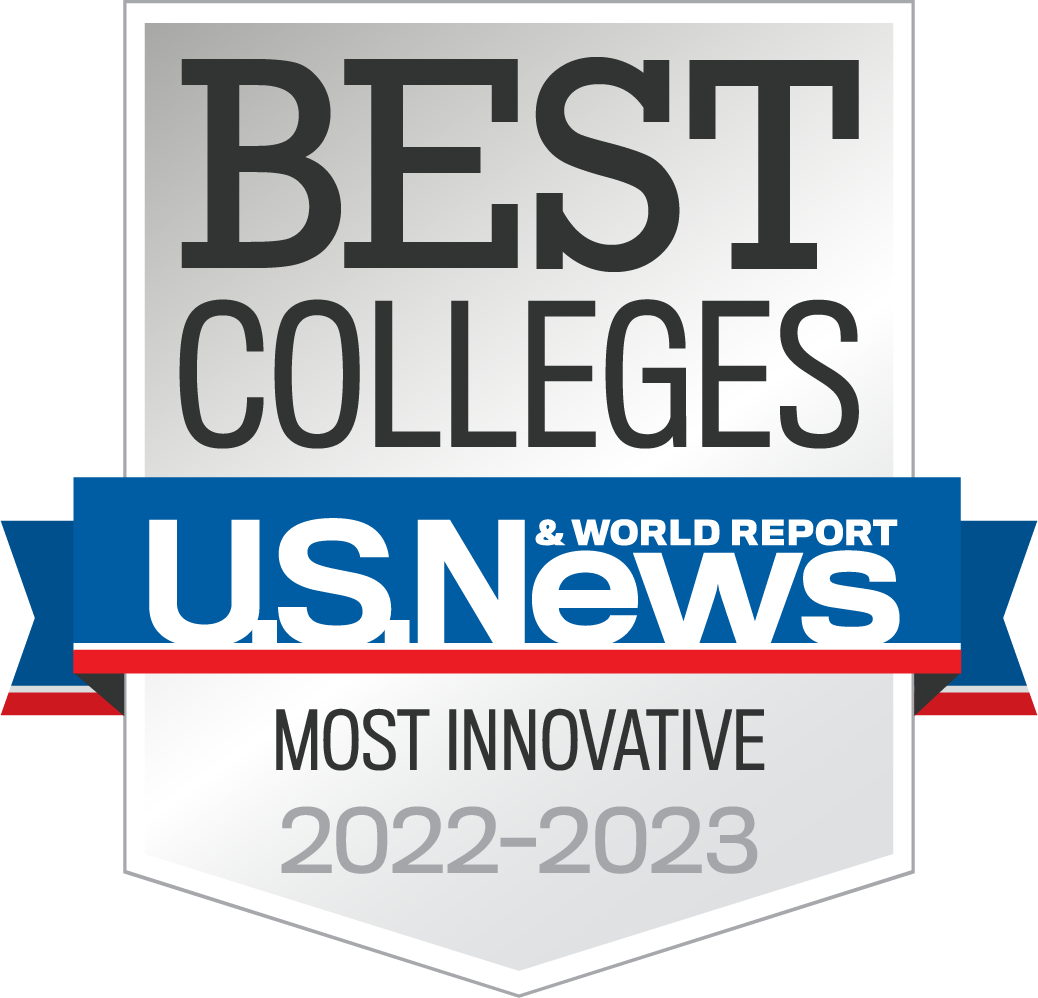 Top 20 Most Innovative University in the Nation
U.S. News & World Report ranks UCF above Cornell, Harvard and Princeton as most innovative in its annual list of best colleges.
40+ Years of Being a Leader in Simulation
UCF's Institute for Simulation and Training has helped put Orlando on the map for this industry.
University for Producing Patents
UCF is ranked in the top 25 among public universities in the U.S. for producing patents by the National Academy of Inventors.
Institutes, Associations and Affiliations
Lockheed Martin
Monster Media
N-Space
Orlando Museum of Art
Orlando Philharmonic Orchestra
Orlando Science Center
PAGE 15
Companies Employing UCF Graduates
Apple
Disney
DreamWorks
Electronic Arts (EA)
EnVu
Epic Games
GameSim
Iron Galaxy
Microsoft
Nintendo
Rockstar
Igniting Imagination through UCF and Universal's Creative Lab
UCF and Universal Creative have partnered to develop the Creative Lab, a unique learning experience designed to provide immersive design education to the next generation of design leaders. Launched in Spring 2023, the unique program provides students with an unparalleled opportunity to learn from the industry's most creative minds, where classroom learning meets real-world experience at the heart of Universal Orlando Resort.
This visionary initiative has been designed not only to educate but also to cultivate talent, fostering connections and building bridges to future career opportunities. The UCF/Universal Creative Lab is a testament to the belief that the best way to predict the future of immersive design is to create it. Students learn from and work alongside Universal's show producers, engineers, creative directors and executives, gaining a holistic understanding of the industry's design and development process. This immersive experience inspires students, equipping them with the skills they need to shape the future of the industry. The program also offers scholarships to ensure that the brightest minds have the chance to unleash their potential in the future of immersive design. The partnership reiterates UCF and Universal Creative's shared commitment to nurturing the next generation of creators and innovators, proving that the future of immersive design is not just about technology, but about the people who bring it to life.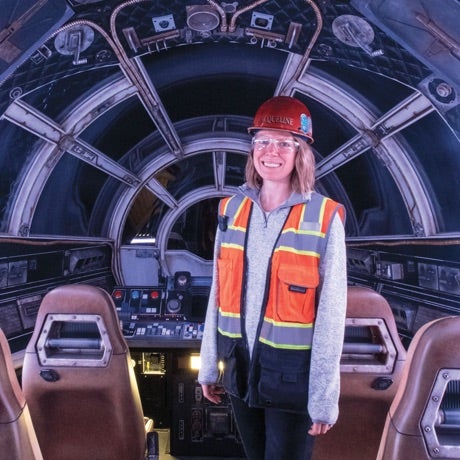 UCF Alumni Are Immersed in Entertainment
As a project manager for Walt Disney Imagineering, Jacqueline (Cade) King '12 led the team behind Millennium Falcon: Smugglers Run, a simulation ride at Disney's 14-acre Star Wars: Galaxy's Edge that allows up to six people to work together as pilots, gunners and engineers to complete a mission in real time. "I went to school to build bridges, and I ended up building spaceships," says King, who worked with Disney and Lucasfilm to ensure every aspect of the project — from major conceptual developments to the smallest painted details — was correct.
Designing the Future of Experience
UCF faculty and researchers are exploring what's possible with themed environments and virtual experiences to create positive change in the real world. Through themed environments, augmented and virtual reality, as well as modeling and simulation, researchers are able to enhance and enrich the human experience.
UCF Leads Development of First Large-scale System for Extended Reality Research
UCF is leading the development of the first large-scale system for extended reality (XR) human subjects research. The system, called VERA, will enable researchers to conduct large studies in XR environments with large and diverse populations. VERA is expected to improve the development of XR technologies for the general population and make them more inclusive to groups such as older adults or people with disabilities.

UCF's Institute of Simulation and Training is the Global Model of Collaborative Innovation
UCF is a leader in the field of extended reality (XR) research. UCF researchers are developing new XR technologies that have the potential to revolutionize a variety of industries, including healthcare, education, and manufacturing. UCF is also working to make XR technologies more accessible to the general public.

Pioneering the New Era of Simulation
UCF faculty are leading the way in the development of digital twins, which are virtual replicas of real-world objects or systems. Digital twins can be used to improve the design, operation and maintenance of everything from buildings to airplanes. UCF researchers are enabling the use of digital twins to create new virtual worlds that can be used for training, education, and entertainment.

Experience in Action
Dive deeper into how our focus on immersive experiences provides students with a direct path to opportunities and experience.
Entertainment and Immersive Experience Degrees
With interactive media on the rise in Florida and throughout the country, UCF's entertainment and immersive experience degrees give students a first-hand look at what it takes to work in the landscape and succeed.
Entertainment and Immersive Experience News
---