Program at a Glance
Program

Bachelor

College(s)

Department(s)

Visual Arts & Design, Schl of

4
Years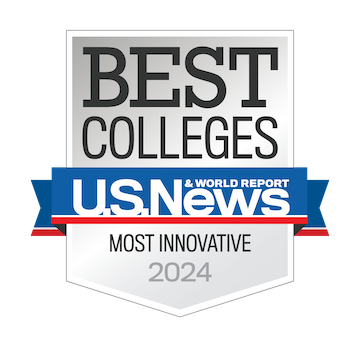 Merge Art and Technology to Create and Deliver Impactful Design
The BFA in Emerging Media program — offered by the School of Visual Arts and Design — combines art, storytelling, and technology to create impactful design and industry standard outcomes. Your coursework will provide you with a solid foundation in techniques and theory in one of the specialized tracks: Character Animation, Experimental Animation or Graphic Design.
While taking a wide variety of courses aligning classroom learning with personal and professional goals, you'll gain a broad understanding of related disciplines, including arts, humanities, and technology, as well as hands-on experience working on real projects. Emerging Media graduates are employees at renowned fortune 500, media, design and production companies across the nation.
The first two years of the degree are spent as an Emerging Media Pending major, taking Common Program Prerequisite courses, along with General Education Program courses, and Basic Level Core requirements. Students who are admitted into one of the following tracks must be admitted to UCF before beginning coursework: Students who are admitted into one of the following tracks must be admitted to UCF.
Character Animation Track
This track of studies encompasses all aspects of the production process, from story creation to film completion, while working as part of a team. You'll gain first-hand knowledge about tools and industry practices for computer-generated animated filmmaking. Upon graduation, you'll be ready to enter a career in positions such as an animator, modeler, rigger or texture artist in the film, television, streaming or computer game industries.
Experimental Animation Track
Explore creative expression through innovative and hybrid analog and digital art practice. You'll engage in classic, current, and widely varied techniques and artistic mediums in this track, making narrative or non-narrative creative works. By graduation, you'll have developed a unique creative vision that culminates in completing a BFA thesis project and exhibition/screening. Much like Character Animation, Experimental Animation students will be prepared with the necessary tools to enter their creative industry of choice.
Graphic Design Track
Learn about the art of visual communication, stressing the professional aspects of design by using a blend of art, communication, and business. Throughout the course study for this track, you'll combine technology with aesthetics in the production of typographic and publication design, identity systems, packaging, film and broadcast graphics, posters, interactive and web design.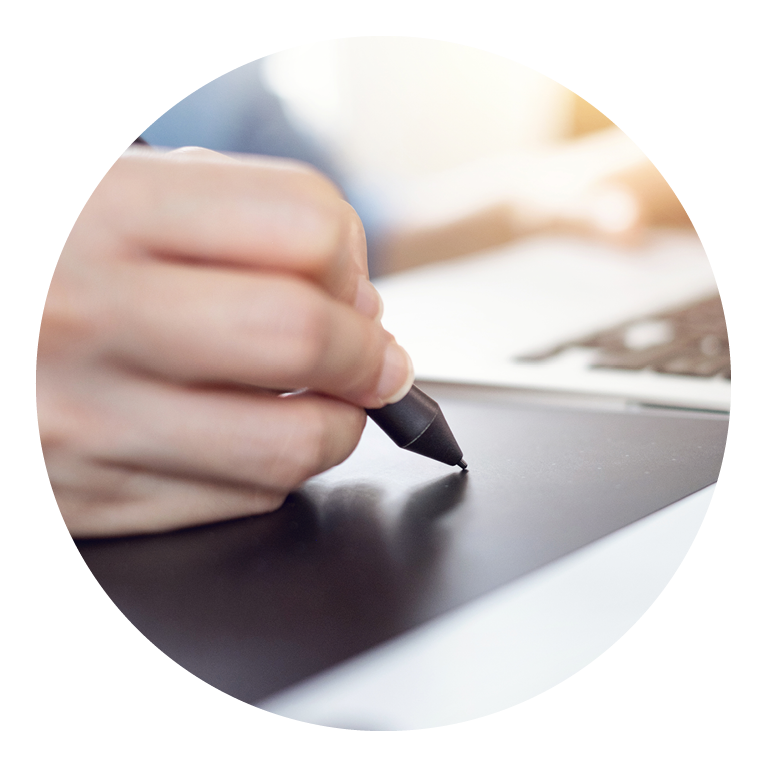 Highlights

Animation Career Review ranked the emerging media program No. 2 in their 2021 Top Public Animation Schools in the U.S. report.

The Emerging Media BFA, Graphic Design Track is ranked on of the Top 50 Public Graphic Design Schools in the U.S. in 2021 by Animation Career Review.

The demand for special effects artists and animators is projected to grow 4 percent — as fast as average — through 2029.

The median annual pay for special effects artists and animators is $78,000.
Undergraduate
Application Deadlines
Fall

May 1

Spring

November 1

Summer

March 1
Fall

July 1

Spring

November 1

Summer

March 1
Fall

March 1

Spring

September 1

Summer

January 1
Start Your Application Today
Ready to get started? Take the next step to save your spot at UCF.
2
Short on time? You can start your application today and come back later to finish.
Emerging Media Skills You'll Learn
Integrate the domains of art, storytelling and technology in projects working with multidisciplinary teams.
Practice and apply various techniques and theory in experimental animation, character animation or graphic design.
Gain a theoretical and working understanding of the historical meanings and studio applications of the human image.
Respond to the ever-changing technical and creative job markets, emerging fields and contemporary exhibition modalities and venues.
Career Opportunities
3D Artist
Graphic Designer
Multimedia Designer
Animator
Illustrator
Creative/Art Director
Concept/Preproduction Artist
Motion Graphics Artist
VFX Artist
Video Game Artist
Themed Design
Show More

Career Opportunities
---
University of Central Florida Colleges