Program at a Glance
Program

Bachelor

College(s)

Department(s)

Comm & Media, Nicholson Schl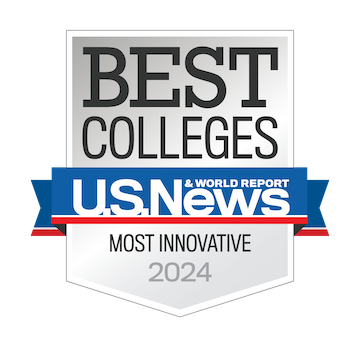 The B.A. in Digital Media allows students to integrate the multiple domains of art, storytelling, and technology. It is designed to provide a solid foundation in techniques and theory in one focused area of competence, provide a broad understanding of related disciplines including arts, humanities, and technology, and provide extended experience in working in multidisciplinary teams on realistic problems. It recognizes that there are many combinations of courses which meet the needs of individual students. Two specializations -Game Design and Web and Social Platforms - lead to a Bachelor of Arts degree.
Degree Requirements
Students who change degree programs and select this major must adopt the most current catalog.
Departmental Residency Requirement consists of at least 24 hours of regularly scheduled 3000-4000 level courses taken from the UCF Nicholson School of Communication and Media.
Students must earn at least a "C" (2.0) in each required course, except DIG 2000 and DIG 4713 which require a "B" (3.0) or better.
Students should consult with a NSCM advisor on a regular basis.
No more than 6 hours of overlap allowed between courses used in the Digital Media BA and any minor. Please see NSCM advising for permission to complete more than one major in NSCM. Certain restrictions apply and plans of study must be pre-approved.
Although GaIM/NSCM maintain computer labs for student use, majors must have continual access to a computer. Contact the UCF Technology Product Center or see the website (http://www.cstore.ucf.edu) for the minimum hardware and software specifications.
Undergraduate
Application Deadlines
Fall

May 1

Spring

November 1

Summer

March 1
Fall

July 1

Spring

November 1

Summer

March 1
Fall

March 1

Spring

September 1

Summer

January 1
---
University of Central Florida Colleges