Program at a Glance
Program

Bachelor

College(s)

Department(s)

Marketing

4
Years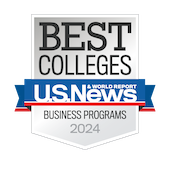 Reach Consumers Through Various Channels, Driving Sales and Revenue
As a marketing major at UCF, you'll gain hands-on experience with conducting market research, gathering information on consumers and competitors, deploying campaigns, increasing the bottom line and analyzing various metrics. Learn what it takes to succeed in this face-paced industry and succeed in positions ranging from global companies to local businesses.
Align your personal and professional goals with your coursework by choosing from two tracks: marketing management and professional selling. Each provides you with the hands-on training and knowledge needed to succeed in the industry.
Marketing Management Track
Gain the knowledge and skills necessary to excel in entry-level positions in marketing management, product/brand management, or positions in retail, sales, market research or promotion.
Professional Selling Track
Prepare for a position in business-to-business selling, with the potential to advance into either sales management or marketing management.
Upon graduation you'll have the opportunity to break into a variety of interesting and challenging career paths such as marketing and product management, professional selling, retailing, advertising, e-business, marketing research, sport marketing, procurement, distribution and logistics, and public relations. Continuing your education through a Master's in Business Administration can also open more doors to career advancement and help you stand out from the competition.
Please note, the marketing degree is not eligible for a double degree with another College of Business Administration major.
Related Programs:
Highlights

UCF was ranked as one of the Best Undergraduate Business Programs by U.S. News & World Report in 2021.

The marketing program at UCF is accredited by the Association to Advance Collegiate Schools of Business (AACSB).

Marketing professionals are in-demand across the nation, especially in California, New York, Florida, Texas and Illinois.

The median annual pay for market research analysts and marketing specialists is $66,000.
Undergraduate
Application Deadlines
Fall

May 1

Spring

November 1

Summer

March 1
Fall

July 1

Spring

November 1

Summer

March 1
Fall

March 1

Spring

September 1

Summer

January 1
Start Your Application Today
Ready to get started? Take the next step to save your spot at UCF.
2
Short on time? You can start your application today and come back later to finish.
Course Overview
Marketing Strategy
Explore marketing issues with emphasis on strategy formulation and integrative marketing decision making.
Digital Media Marketing
Learn about how to apply various contemporary digital media technologies in the marketing decision-making process.
Strategic Management
Assume a strategic view of organizations and integrate and apply material learned in your business courses to modern organizational problems and opportunities.
Marketing Skills You'll Learn
Create and manage communications information about a product or service to a specified target audience.
Build interpersonal communication skills in order to more effectively and efficiently work with various teams in an organization.
Gain an understanding of consumer research to ensure success within competitive marketplaces.
Boost consumer engagement and strengthen brand loyalty through traditional and digital strategies.
Increase the bottom line by researching, planning and developing solutions that gain a competitive edge.
Career Opportunities
Account Coordinator
Brand Specialist
Content Marketer
Marketing Specialist
Market Research Analyst
Production Coordinator
SEO Specialist
Social Media Coordinator
---
University of Central Florida Colleges