Driving the Creative Economy in Interactive Media
Ranked nationally as the No. 1 graduate game design program and the No. 14 undergraduate game design program by The Princeton Review and PC Gamer magazine, UCF prepares students for work well before they leave the classroom — teaching the most advanced game-design skills and providing the knowledge top employers look for. And with premier digital media and entertainment companies right in our backyard, UCF graduates are helping reshape the way people consume technology and interact with the world.
The Future of Gaming is Here
Home to some of the nation's largest animation, film and gaming companies, Central Florida has become a playground beyond just theme parks. It is now a major player in the multibillion-dollar gaming industry — expected to generate $196 billion in revenue by 2022. People from across the U.S. and globe come here to study at the best schools for video game design or fulfill their dream of working for leaders in the digital arts and entertainment industry. With an expected job growth of four percent through 2028, the demand for animators, filmmakers and visual artists will continue to climb. The rapidly growing market has tech giants pushing boundaries and launching new products to cash in on the billions of gamers worldwide. From smart devices to gaming consoles and desktops, a world of opportunities awaits at your fingertips.

Changing the Game in Digital Arts and Entertainment
UCF's digital arts and entertainment programs give students the opportunity to hone their expressive work across web and social platforms, ranging from video games, mobile applications and websites to virtual and augmented reality experiments.
At the Communication and Media building, students collaborate on innovative projects across 112,000 square feet of high-tech studio and classroom space, including Studio 500, one of the largest motion capture studios and soundstages on the east coast, as well as Oculus Rift dev kits and AR/VR labs to experiment the latest tech. And through UCF's new MFA in Themed Experiences — among the first of its kind, students can make the most of living in the epicenter of the theme park industry.
Our digital arts and entertainment programs provide a solid foundation in techniques and theory. From character animation to interactive entertainment to film, every student gets hands-on experience with each specialty to help push innovation forward. Their work is where art, storytelling and technology intersect — merging the digital world with the physical one and providing an unparalleled user experience. Going beyond gaming and entertainment, students can tailor their work to a number of industries, including education, advertising, healthcare, and modeling and simulation.
1st
Ranking for best visual quality at 2018 Intel University Games Showcase and the 2018 MeGa Health Jam
Companies FIEA graduates work at around the world, including Apple, DreamWorks, Electronic Arts, Bungie, Zynga, RockStar, Disney, Microsoft and Nintendo
Years UCF's graduate game design program has been ranked among the top five in the world
2021
Year Electronic Arts video game company will relocate its Central Florida headquarters next to UCF Downtown
Students have graduated from FIEA since it opened its doors in 2005
Number of award-winning games created by FIEA students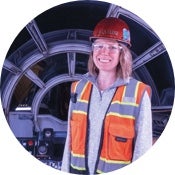 Alumni Spotlight: Jacqueline (Cade) King '12
As a project manager for Walt Disney Imagineering, Jacqueline (Cade) King '12 led the team behind Millennium Falcon: Smugglers Run, a simulation ride at Disney's 14-acre Star Wars: Galaxy's Edge that allows up to six people to work together as pilots, gunners and engineers to complete a mission in real time. "I went to school to build bridges, and I ended up building spaceships," says King, who worked with Disney and Lucasfilm to ensure every aspect of the project — from major conceptual developments to the smallest painted details — was correct.
An Orlando Digital Media Incubator
For FIEA graduates, sometimes the next step after completing their degree is starting something of their own. And to help them launch into their new adventure, FIEA Ventures provides the space needed to to reach the next level. With a place to call home, these new business owners can focus on getting their product or service in front of potential investors and customers.
Spread across 5,000 square feet at the Communication and Media building in downtown Orlando, startups have access to an office and meeting space, a 20-seat theater, the Mocap studio, mentorships, equipment and the latest technology. The creative environment has been used to work on video games, animated film, simulation, and mobile and web products. Providing the tools and expertise necessary to start on the path to success, companies and individuals can call FIEA Ventures home for two years as they work on refining their concepts, market prospects, business plans, as well as establishing relationships with industry partners.

FIEA is a major source of talent for our EA Sports development studio in Orlando, resulting in one of every two new graduates hired over the last 2 years."
Watch How We Bring Art to Life
Check out these videos for latest digital arts and entertainment happenings — from our latest work to events that showcase our students.
Digital Arts and Entertainment News
---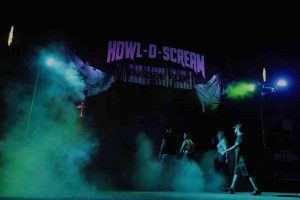 Digital Arts and Entertainment Degrees
With interactive media on the rise in Florida and throughout the country, UCF's digital arts and entertainment degrees give students a first-hand look at what it takes to work in the digital landscape and succeed.
Rankings and Accreditations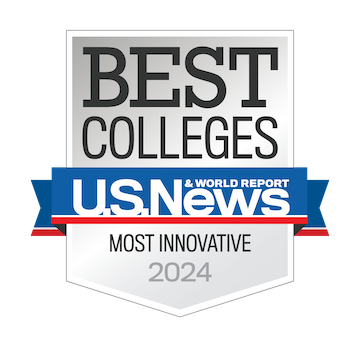 Top 20 Most Innovative University in the Nation
U.S. News & World Report ranks UCF as one of the most innovative in its annual list of best colleges.
No. 2 Game Design School
The Animation Career Review ranked UCF as the No. 2 game design school in the U.S.
Top Video Game Program in the World
For the tenth straight year, the Princeton Review and PC Gamer recognized UCF's graduate game development program as No. 1 in the world.
Top Animation School
UCF is ranked in the top 15% of
best animation schools
nationally by Animation Career Review.
Creating Tomorrow Together
UCF understands the power of working together. By collaborating with partners and affiliates from around the community, we can continue producing top-tier games and interactive media. In 2005, the City of Orlando, the State of Florida, the Economic Development Commission and others joined forces to form the Florida Interactive Entertainment Academy (FIEA) at UCF. Since then, the university has formed relationships with companies across Central Florida — helping grow the regional economy and create a lasting impact for future generations.
Today, in the heart of the city, UCF Downtown is a vibrant campus that will soon be steps away from Electronic Arts, a video game company that plans to relocate its headquarters to downtown Orlando. The move will help provide a pipeline for students interested in internships and career opportunities with a top industry employer.
Digital Arts and Entertainment Companies Employing UCF Graduates
Electronic Arts
Disney
DreamWorks
Apple
RockStar
Microsoft
Nintendo
GameSim
Iron Galaxy
EnVu
Epic Games
Institutes, Associations and Affiliations
PAGE 15
Orlando Museum of Art
Orlando Philharmonic Orchestra
Orlando Science Center
N-Space
Monster Media
Lockheed Martin