Optimizing Mobility Across Central Florida
The Orlando region has one the fastest-growing job markets and populations in the nation, quickly outpacing many other metros. Its urbanization and population has led to an increased demand in mobility to get from one point to another. As a hub offering connectivity options via road, sea, air, rail and even space, Central Florida has become a transportation gateway for global commerce. Seeing the need for multi-modal, multi-faceted transportation systems, UCF faculty and students are paving the way for cutting-edge innovations that will change the future of transportation.
Orlando's Transportation Network Infrastructure
A record 75 million people visited Orlando in 2018, making it the most-visited destination in the U.S. It was also ranked the No. 23 worst cities in the nation for traffic, according to a 2019 ranking by international navigation company TomTom. The area boasts seven major highways, three major ports less than 2 hours away, seven international airports within 100 miles, and 68 miles of railroad.
Currently, there are more than $10 billion in transportation infrastructure investments in Orlando. This includes the $2.3 billion, 21-mile long I-4 Ultimate project that will better connect communities, from the northern suburb Altamonte Springs through downtown and ending near the attractions. Another project expands the railroad system, adding 170 miles of new track that will connect Orlando to Miami. These projects, among others, will help tackle transportation issues and build infrastructure that propels our city and state forward.
Developing Solutions for Urban Transportation
Our transportation system is facing a revolution as new technology is being developed to improve our mobility needs. To reduce stress on our current infrastructure, transportation science and technology innovations are necessary in providing communities with a better quality of life. UCF faculty and students are prepared to meet this growing demand by researching and implementing advanced technology into our urban systems.
Degree programs related to transportation science and civil engineering give students first-hand experience in creating safe and sustainable transportation solutions. Coursework looks at the various modes of transportation and focuses on planning and operations, traffic engineering, construction engineering and more. Graduates enter into the workforce helping design, construct and enhance transportation — ensuring the project's effectiveness and reliability for years to come.
1st
UCF's smart cities master's degree track in civil engineering is the nation's first such degree offered in the engineering field.
#1
The university's Smart and Safe Transportation Team won a national competition by the U.S. Department of Transportation to make driving safer.
#6
Ranking in the U.S. for transportation science and technology.
ShanghaiRanking's Global Ranking of Academic Subjects 2021
Articles in top journals have been published by the College of Engineering and Computer Science.
Current transportation infrastructure investments in Orlando for projects, including the I-4 Ultimate project.
Top 40
UCF's civil engineering program ranks in the top 40 nationwide.
ShanghaiRanking's Global Ranking of Academic Subjects 2020
"The college's continued pursuit of research and educational excellence depends on pockets of excellence such as transportation science and technology."
Faculty Spotlight: Mohamed A. Abdel-Aty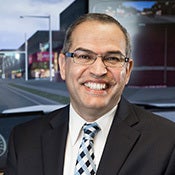 A Pegasus Professor and Chair of the Civil, Environmental, and Construction Engineering Department, Mohamed A. Abdel-Aty has a range of expertise in ITS, traffic safety, simulation, CAV and active traffic management. He has published more than 550 papers and was a recipient of nine best paper awards from ASCE, TRB, and WCTR. In addition to his role at UCF, he also serves as the editor-in-chief of Accident Analysis and Prevention — a bimonthly peer-reviewed public health journal covering accident prevention.
Innovating Technologies of Tomorrow
Explore the different ways UCF provides opportunities for students to get their degree and do amazing things along the way. From high-end facilities to impactful research, our students are experiencing what it's like to work in industry while making a positive mark on the scientific community.
Transportation and Engineering News
---
Transportation Science Degrees
Explore some of UCF's top ranked programs, driving the progress and success of transportation science and technology.
Rankings and Accreditations
Top Transportation Science and Technology School
ShanghaiRanking's Global Ranking of Academic Subjects 2021 ranked UCF No. 6 in the U.S. for transportation science and technology.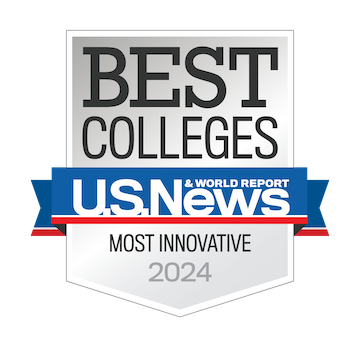 Top 20 Most Innovative University in the Nation
U.S. News & World Report ranks UCF as one of the most innovative in its annual list of best colleges.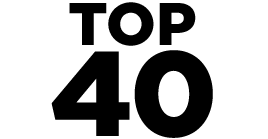 Top 40 Civil Engineering Program
University of Central Florida civil engineering programs ranked in the top 40 nationally by ShanghaiRanking's Global Ranking of Academic Subjects 2020.
Best Industrial Engineering Graduate School
University of Central Florida is ranked No. 41 in Best Graduate Schools for Industrial Engineering in the nation by U.S. News & World Report.
Innovation Through Collaboration
As smart cities become increasingly popular nationwide, UCF is collaborating with and listening to a number of transportation science leaders — staying ahead of the curve in producing a strong workforce that is prepared for the high-tech urban landscape.
A founding partner in establishing the Central Florida Automated Vehicles Partnership, we've formed an alliance with the Kennedy Space Center, Florida Department of Transportation, Central Florida Expresswtransay Authority, Florida's Turnpike Enterprise, among others to help shape the future of mobility and transportation in Florida.
In 2018, Siemens began working with UCF to implement a smart university infrastructure to improve the performance and efficiency of buildings and energy grids by harnessing the power of data. That summer, the university also hosted planners in academia, industry, the public sector and the community at the Data Science Summit: Smart Cities of the Future conference to address emerging trends in the use of futuristic technology in public spaces.
With the help of key partners and industry leaders, we can recruit and retain top talent in the Central Florida region. We have an opportunity to bring cutting-edge tools and technology to one of the most heavily traveled areas in the state — improving mobility and safety for future generations here and across the nation.
Companies Employing UCF Civil Engineering Graduates
HNTB
Parsons Brinckerhoff
CH2M Hill
AECOM
Wharton-Smith
Turner
Skanska
Hubbard
Atkins
Kimley-Horn
Bowman
Kleinfelder
Terracon
Disney
Boeing
Florida Department of Transportation
St. Johns Water Management District
Institutes, Associations and Affiliations
Florida Department of Transportation
MetroPlan Orlando
Siemens
Federal Highway Administration
Kennedy Space Center
Central Florida Expressway Authority
Florida's Turnpike Enterprise
American Society of Civil Engineers
The UCF student chapter of the American Society of Civil Engineers (ASCE) is the largest engineering organization on campus — giving students an opportunity to join together in the pursuit of enhancing education, community involvement and leadership opportunities. Because of the extensive involvement of members in activities, joining ASCE has become an effective method that allows students to establish contacts within the university and in the engineering profession.
Get involved with UCF's American Society of Civil Engineers.