Type

Online Master's

College

Engineering and Computer Science
$1,151.72
per credit hour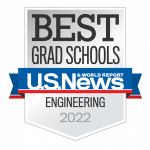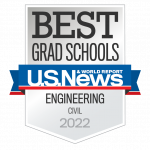 Improve transportation systems through safe and efficient traffic flow with your online civil engineering masters of science.
Transportation needs are increasing all over the world. Traffic and population growth are creating a demand for efficient highways, airports, train routes and public means of transit in cities, small communities, and rural areas alike. With an online master's in civil engineering degree focused in transportation, you'll be equipped to plan, design, build and operate these systems of travel.
Through UCF Online, you have the opportunity to explore the transportation systems engineering, planning and operations that aid our commutes now, and in the future. This program is designed for students with an undergraduate engineering degree interested in intelligent transportation systems, traffic safety, traffic signal design, and construction engineering.
Upon graduating, students are prepared to work in a variety of settings, such as consulting firms and city, county, state, and federal government agencies. U.S. News & World Report ranks UCF's College of Engineering as one of the top 100 public graduate engineering colleges nationwide. To open exciting new doors, get started today to earn your master's in civil engineering (transportation).
Related Online Programs
Career Opportunities
Cartographer
Civic Engineer
Highway Engineer
Senior Field Engineer
traffic engineer
Transportation Systems Engineer