UCF Online Engineering Degree Programs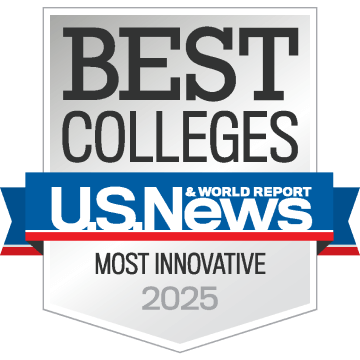 As our world faces complex challenges, the engineering field is experiencing some of the fastest growth in terms of job openings and salary potential. Those who think about innovation often make the greatest impact on global communities. UCF Online is equipped to train the next generation of engineers to solve seemingly out-of-reach problems — from exploring new solar systems to developing nanotechnology to investigating brain disorders. Students from diverse educational and personal backgrounds find that UCF Online provides them with the skills and insight to tackle major impediments to progress, whether that means combating climate change, building smart cities or developing technology to provide clean water. We have built partnerships with the biggest names in engineering and technology, including NASA, Lockheed Martin, Boeing, Siemens and Walt Disney World, to give students an opportunity to apply their new skills and excel in any industry. Designed for both future and current professionals, our accredited online engineering degree programs create a positive, lasting impact on the engineering industry and beyond.
Explore Online Engineering Degrees
Online Master's
Online engineering master's degrees are complete programs that range between 30 and 46 credit hours beyond a bachelor's degree. Degree seekers can complete a program in as little as 2 years from their initial start date. A research thesis or comprehensive exam is typically required for the completion of a master's degree within the engineering discipline — details vary from program to program.
Online Graduate Certificates
Online engineering graduate certificates are micro graduate programs that range between 12 and 18 credit hours beyond a bachelor's degree. Degree seekers can complete a program in as little as 1 years from their initial start date. Students earn their graduate certificate by completing the sequence of courses established by the engineering program. The certificate programs are ideal for students who are seeking a shorter program or may not desire a master's degree.
Should I Get an Engineering Degree?
With over 1.6 million engineering jobs across the nation and median pay of $42 per hour, the industry continues to be lucrative. The three most popular areas — civil engineering, electrical engineering and electronics engineering — account for two-thirds of the American engineering workforce. However, as rockets and satellites begin to launch into space again from Florida and several other states, engineers that manage software and hardware capabilities will see significant potential over the coming years.
A great fit for those who like to solve complex problems or enjoy the design and ingenuity of various products, engineering offers exciting opportunities in a wide range of fields. With UCF Online engineering programs, develop valuable skills that can apply to many different areas — from leadership to business to creativity. Plus, with the release of new technologies every day, the engineering industry is more dynamic now than ever before. Our programs prepare you with the skills needed to break into and succeed in this fast-paced field.
1.6 Million
Engineering Jobs
in the U.S.
Median Salary for
Positions Nationwide
According to the Bureau of Labor Statistics

Explore Engineering Careers
The course work and scheduling are very manageable and the instructors are understanding when there is a need to be flexible with the program."
Engineering Education at UCF
UCF's online engineering programs are designed by the same award-winning faculty using the same rigorous content and standards as our on-campus programs, ensuring that graduates are prepared to make an immediate impact in their chosen fields. In fact U.S. News & World Report ranks UCF as one of the best graduate education programs in the nation for engineering, mechanical engineering, and civil engineering. The flexibility of our online engineering programs and high caliber of instruction set us apart, allowing students to pursue a valuable UCF credential in a format that fits their busy lives.