Online Leadership and Management Degrees and Certificates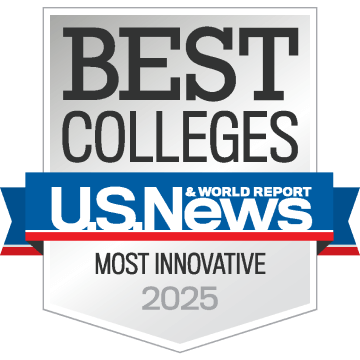 Now, more than ever, there is a growing need for exceptional leaders who can enact positive change, empower others, and contribute to a stronger, more unified world. UCF Online is proud to train the next generation of leadership and management — from nonprofit managers to educational leaders to health administrators — equipping them with the tools they need to transform lives and livelihoods. Students with diverse personal and professional experiences will find a home at UCF Online, where they are challenged to find innovative solutions to current problems facing public administration, healthcare, education, and more. Our accredited online leadership and management degree programs prepare students to develop unique solutions, guide teams to collaborate and problem-solve, and create a positive, lasting impact on our world.
WHY SHOULD I GET A LEADERSHIP AND MANAGEMENT DEGREE?
Across the nation, management occupations account for more than 8 million jobs with a median wage of just over $50 per hour. The field is expected to continue adding positions, with a projected growth of 6.9% through 2028. And while a number of fields seek experienced workers for their leadership and management positions, industries seeing the greatest demand include retail, finance and insurance, and manufacturing.
With UCF's leadership and management online degree program, students have the flexibility to balance work and school concurrently. Coursework covers well-rounded skills needed to move up the ladder — from budgeting and operations management to problem solving and communication. Whether students are just starting out in the industry or taking the next step in their career, this program prepares them for a lifetime of success.
8 Million
Management Jobs
in 2019
Job Postings
Between Jan 2019 and May 2020
6.9%
Job Growth
between 2018 and 2028
Median Salary for Management
Positions Nationwide
According to the Bureau of Labor Statistics

Online education is the best way for working professionals to obtain a degree that works with their schedule while opening doors to better opportunities."
Leadership and Management Education through UCF Online
Our online leadership and management degree programs follow rigorous standards and are taught by the same award-winning faculty as our on-campus programs. With high-calibur curricula across a range of industries, students graduate from UCF Online prepared to make an immediate impact in their chosen fields. In fact U.S. News & World Report ranks UCF as one of the best graduate education programs for public leadership in the nation including public affairs, nonprofit management, and homeland security. Our flexible, online format and focus on innovation and excellence set UCF Online apart, allowing students to pursue certificate, undergraduate, and graduate programs in a format that fits their busy lives.