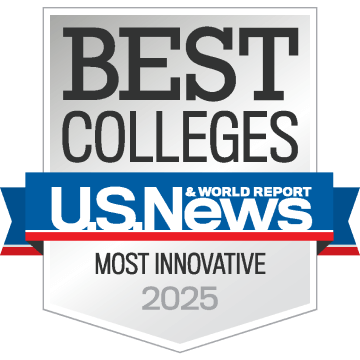 Earn Your Master's Degree Online
Your skills and career path don't have a ceiling, and neither should your education options. As a leader in distance education, we created our accredited online master's programs to be convenient for modern life. Be bold with UCF Online — use your master's degree to create a better world.
Learn from 200 experienced, tenure-track faculty who are experts in their fields.
Online master's programs are flexible and affordable, allowing you to advance your career while working, parenting and enjoying life.
Choose from over 30 fully online graduate degree programs.
UCF's online master's degrees offer unlimited possibilities
UCF is for everyone: working professionals, parents, career changers and students from every corner of the globe. Our award-winning faculty designed every degree program — online and traditional — to meet the same high standards. Flexible degree options, innovative in their design and approach, work for students who need to fit in studying around professional and personal responsibilities, and they can be a great investment in propelling your career forward. The classes can be accessed at anytime, anywhere, and our high-quality master's degree programs can impact your career by giving you a competitive edge.

---
UCF Online has enhanced my knowledge and understanding of best practices in my current and future career field."
---
Frequently Asked Questions
Online Master Degrees
View All FAQs
---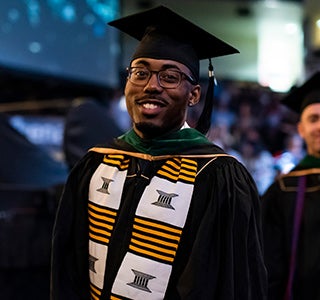 EXPERIENCE THE BENEFITS OF UCF'S ONLINE MASTER'S PROGRAMS
Take the next step in education with UCF Online's innovative and diverse online master's programs. If you dream big with your career goals and strive to bring positive change in your community, engaging in our master's programs online will give you the skills to unleash your full potential. UCF Online is a pioneer, helping students in Florida and throughout the world become leaders through access to our high-quality graduate programs. Grow professionally and personally with UCF Online. The future is limitless.
UCF ONLINE PAVES THE WAY TO NEW JOB OPPORTUNITIES
Now is the time to advance your education and create success in your career. The U.S. Bureau of Labor Statistics projects that occupations requiring a master's-level education will experience a 17 percent growth in employment from 2016 to 2026. Choose from over 30 online master's programs to advance your professional skills through a flexible-learning experience. Whether taking your career to the next level or charting a career path in a new field, earning an online master's degree from UCF Online is valuable. Take advantage of a life-changing opportunity today.