Program at a Glance
Type

Online Master's

College

Engineering and Computer Science
Costs
$327.32
Per Credit Hour
---
Costs
$1,151.72
Per Credit Hour
---
Improve the systems, products and processes that impact us all.
Industrial engineers find joy in making the world work better. Their talents impact a huge array of industries — from healthcare and defense to tourism and manufacturing. Regardless of which applications excite you, you can take your work further with your master's in industrial engineering.
Through UCF Online, our industrial engineering program offers a total systems approach to improving operations in the manufacturing and service industries. You'll engage in detailed analytical approaches to enhancing important measures like productivity, safety, cost-efficiency and quality of working life. With your degree in hand, you'll spur on innovation and growth within the field.
Within the industrial engineering degree program at UCF Online, you'll be supported by flexible program requirements that encourage you to tailor coursework to your educational and career aims. Thesis and non-thesis options will allow you to engage in collaborative and multidisciplinary research and build on the knowledge you gained in your undergraduate engineering degree. Get started today and become part of UCF Online's emergence as a national center of high technology that supports the diverse industries throughout the nation.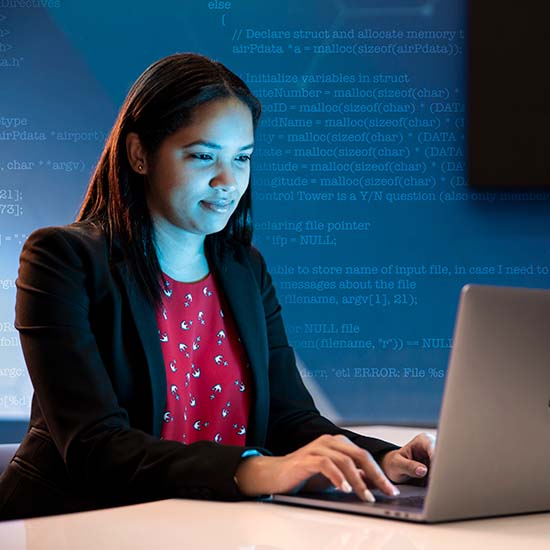 Highlights

Nationally recognized by U.S. News & World Report among the Best Graduate Engineering Programs.

No GRE Required.