Prepare for the Future with an Online Healthcare Degree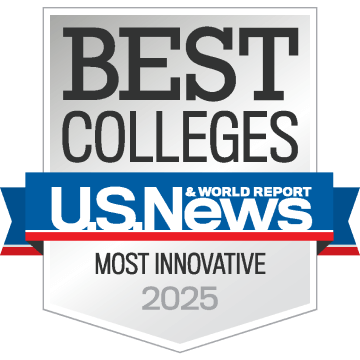 The nation's growing need for qualified healthcare professionals stems from the complex challenges that American healthcare continues to face. A multitude of industries all share a common goal: to make an impact on patients' lives. UCF Online trains the next generation of healthcare providers — from nurses and social workers to administrators, data analysts and engineers — to explore emerging techniques, innovative models and advanced technology, ultimately creating a better system that serves the needs of people and patients.
Students from diverse educational and personal backgrounds will find that UCF Online helps them gain the skills and insight to tackle the major problems in healthcare, including data privacy, operations, access to care and more. Our accredited online healthcare degrees ensure a quality education for both future and current healthcare professionals to take charge in this fast-paced and rewarding industry.
The Benefits of Earning an Online Healthcare Degree
With an aging population, longer life expectancies and growing rates of chronic conditions, the demand for a qualified workforce in the healthcare industry will increase exponentially in the coming years. The U.S. alone posts roughly 17,000 healthcare jobs every month. Currently, eight out of the 20 fastest growing careers pertain to healthcare. The top two — healthcare support occupations and healthcare practitioners — will experience a double-digit percentage growth through 2026, contributing about one-fifth of all new jobs. Many of these positions come with a high starting salary and, in high-demand areas, may also include a sign-on bonus.
UCF's healthcare coursework covers the soft skills required for assisting patients on a daily basis to the latest practices within administration and management roles. Whether students are looking to get their start in the industry or advance their career, UCF Online prepares graduates with the knowledge and experience necessary to make a difference from day one on the job.
14%
Healthcare Job
Growth by 2026
New Healthcare
Jobs Every Month
1/5
Of All New
Jobs in U.S.
Median Salary for Nursing
Positions Nationwide
According to the Bureau of Labor Statistics August 2020

My master's degree has given me the confidence to seek rewarding opportunities and working with cutting-edge technology that will transform the healthcare industry."
Why earn your healthcare degree online at UCF
Designed with the same rigor and high quality as on-campus courses, our online healthcare degree programs prepare students to make an immediate impact in the healthcare field after graduation. We take the lead in developing curriculum that aligns with the trends and technology of today — finding ways to incorporate the newest information in healthcare simulation, safety and quality assurance, health data, and patient support and advocacy.
Ranked among the best online graduate nursing programs in the country by U.S. News & World Report, UCF's high caliber of instruction and range of healthcare degree programs sets us apart. Students have the opportunity to pursue healthcare education from the bachelor's to doctoral level, all in a convenient online format.