Program at a Glance
Type

Online Doctorate

College

Nursing
Costs
$327.32
Per Credit Hour
---
Costs
$1,151.72
Per Credit Hour
---
Provide innovative, impactful care within the evolving field of nursing.
The healthcare field needs dynamic nursing leaders who are willing and ready to confront the challenges of an ever-changing landscape. With your doctorate degree from UCF Online, you'll establish yourself as a leader at the highest level of nursing practice.
UCF Online's post-master's DNP program will prepare practicing nurses from various specialties to step into an influential clinical leadership role. Through the Advanced Practice track of this program, you'll position yourself as an active changemaker in the healthcare industry.
Through this program, you'll engage in scholarly research and inquiry within your existing practice environment, ultimately contributing to the design and implementation of new models of care. In addition, coursework in leadership, clinical management, innovative technologies, healthcare systems and advanced clinical practice will provide you with the skills you need to confidently contribute to and build upon existing research and practice.
As a graduate of this in-depth online nursing doctoral program, you'll be prepared to design clinical healthcare systems, develop innovative practice models, and construct, implement and evaluate comprehensive care models that have a lasting, positive impact on the field. Start your journey today to earn your doctorate in nursing practice from UCF Online.
Note — UCF is currently accepting applications for this program from individuals who reside in Florida, as well as other member states of the National Council of State Boards of Nursing (NCSBN) nurse-licensure compact. Visit the NCSBN website to view the full list of states included.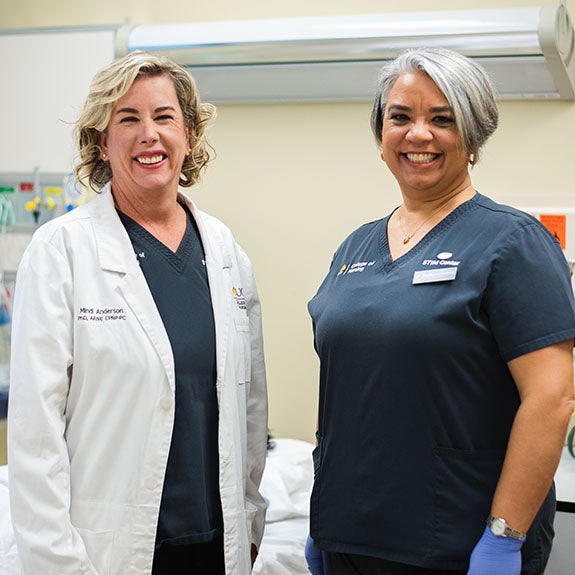 Highlights

Fully accredited by the Commission on Collegiate Nursing Education (CCNE)

Led by nationally recognized faculty who are experts in their field and actively engaged in innovative research

Our faculty include national fellows, endowed chairs and advanced certified healthcare simulation educators who are actively engaged in innovative research.

No GRE Required.