Online Hospitality Degrees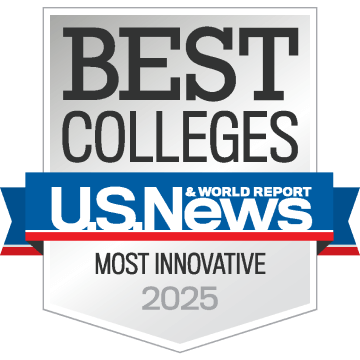 Think of the best trip you've ever been on. From the transportation used to the hotel stay to dining out at restaurants, many factors contributed to the memories you made. Learn how to create those same unforgettable experiences for others with a hospitality degree from UCF Online. Positioned to understand Florida tourism, American tourism, and international tourism, UCF offers a unique perspective to earning a hospitality degree. Whether you are studying event management, entertainment management, tourism or travel, there is no better place to advance your hospitality skills and knowledge than by studying at the university located in the No. 1 tourist destination in America. And with courses taught by our diverse and experienced faculty, you'll gain the exposure you need to excel your hospitality career by learning directly from leaders within the industry.
The Future of Hospitality
With a number of different areas to break into, there's a world of opportunity in hospitality. This $20 billion industry offers exceptional growth potential with some of the top positions in
event planning, destination marketing and food service management — each projected to grow faster than many other industries over the next decade. As the industry evolves over time, the curriculum students learn in the classroom must keep up to stay relevant. Currently, UCF Online hospitality programs focus on the latest trends and techniques, from demographics to technological advancements to providing exceptional guest service.
Total Hospitality
Businesses
Median Salary
Hospitality Management Position
According to the Bureau of Labor Statistics

The Rosen College online programs have been choreographed to provide students round-the-clock access, convenience and quality education in a comfortable and innovative learning environment."
Hospitality and Tourism Management Education through UCF Online
UCF's Rosen College of Hospitality Management provides online degrees that help students take their career aspirations to the next level. In fact, the online master's in hospitality management ranked No. 1 in the nation by bestcolleges.com. Whether you are just getting started, or have been working in the industry for years, advance your skills by learning from our world-renowned faculty. From food and beverages to travel, lodging and recreation, gain the skills to help you level up in your professional development. Earning your hospitality degree through UCF Online prepares you to lead the way in this exciting industry. So, what do you need to know before you get started?
Hospitality and Tourism Options
UCF offers online bachelor's, master's and graduate certificates that cover varying aspects of the hospitality and tourism industry. If you are earning your bachelor's degree and ready to transfer into an undergraduate program, the Hospitality Management, BS is a great way to begin your journey. If you would like to gain additional career traction but aren't ready to commit to a two-year graduate-level program, you can focus on the skill set of Event Management with our online graduate certificate. Take time to explore the degree options and choose the program that works best for you.
Convenience and Affordability
Depending on the degree level and the program you choose, completing your degree through UCF Online can take as little as one to two years. For example, the Destination Marketing and Management Graduate Certificate can be completed in one year. Professionals who are working in the field and interested in becoming a leader for their organization can stand out with the Hospitality and Tourism Management, MS, which can be completed in two years. UCF Online offers the access and convenience that allows you to earn your degree on your schedule.
Earning an online degree in hospitality doesn't mean you have to sacrifice quality for affordability. UCF Online offers significant cost savings to students by waiving some campus-based fees. For example, out-of-state undergraduate students can save $365.03 per credit hour — a substantial 48 percent discount. Visit the tuition, fees and scholarships pages for more information.