Program at a Glance
Program

Online Master's

College(s)

College of Nursing

31-36
Credit Hours
$1,151.72
PER CREDIT HOUR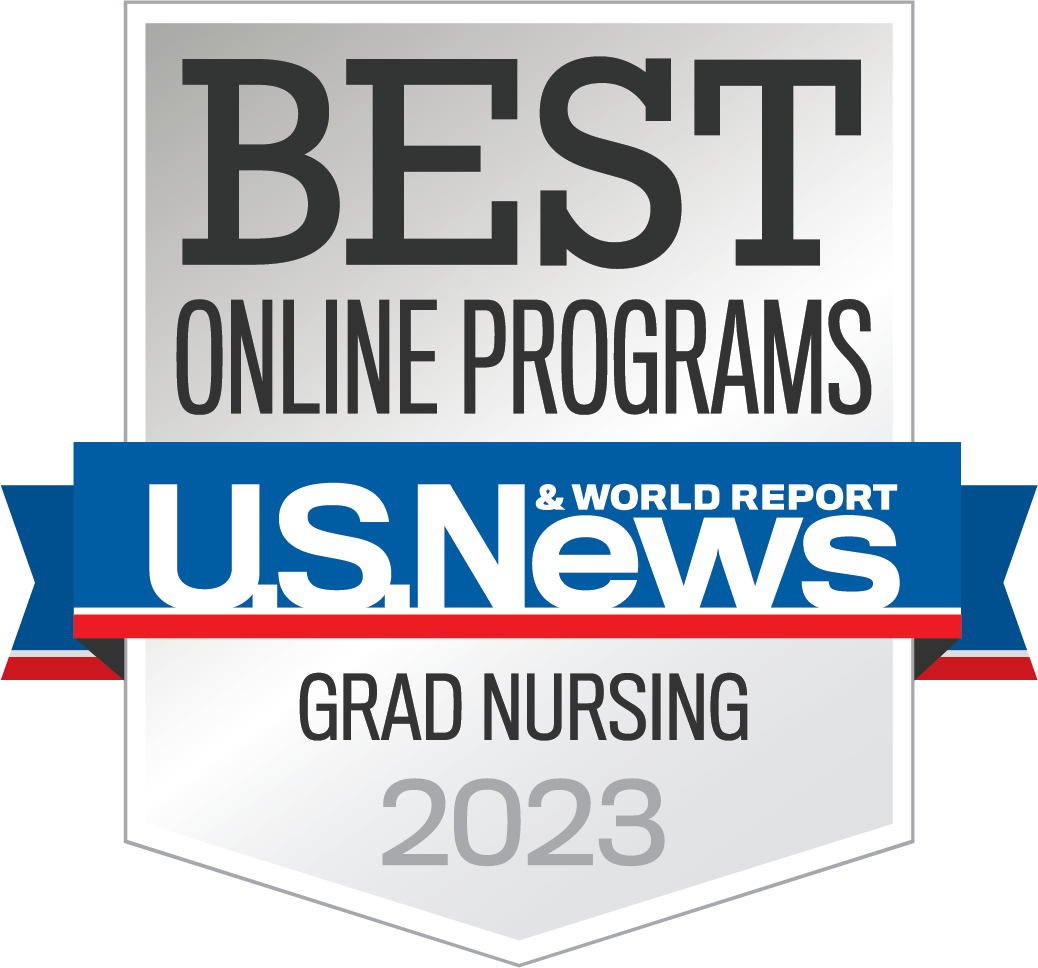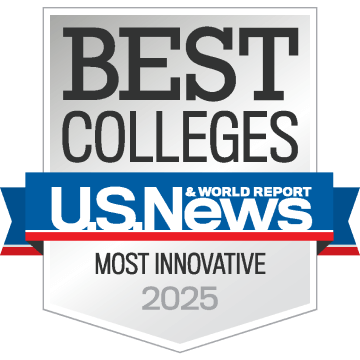 Attain the Clinical Skills and Knowledge Needed to Lead Health Systems
Attain the Clinical Skills and Knowledge Needed to Lead Health Systems
Due to an increasing emphasis on preventive care, an aging population and a focus on addressing chronic conditions, nursing is one of the fastest growing fields today. With the many challenges that healthcare practitioners face, nursing leaders must step forward to offer innovative solutions.
When you earn your MSN degree online, you'll be prepared to develop leadership, management and teaching strategies to improve the quality of healthcare within your institution. You'll become a greater advocate for patient safety as you increase your sensitivity to the many factors that influence nursing across the globe and within your community. Through research, evidence-based practices and critical thinking skills, you will influence health and public policy to impact even more lives.
Are you an RN with a Non-Nursing Bachelor's Degree?
Licensed RNs who have completed an AS in Nursing or diploma nursing program and have earned a non-nursing bachelor's degree may apply to a MSN program with prerequisite courses.
Note — UCF is currently accepting applications for this program from individuals who reside in Florida, as well as other member states of the National Council of State Boards of Nursing (NCSBN) nurse-licensure compact. Visit the NCSBN website to view the full list of states included. Although Colorado is a NLC state, the UCF College of Nursing cannot enroll students who will complete clinical practice hours there due to Colorado statute requirements for worker's compensation insurance coverage.
Ready to get started?
Program Tracks
Nursing and Health Care Simulation
Learn to develop and lead nursing and healthcare simulation programs in academic and practice settings. This track allows students to explore various experiences for learning in the simulated environment, develop skills for leading simulation programs and have the opportunity to develop a self-designed project. Here, interdisciplinary teams of healthcare educators, practitioners, computer scientists and engineers come together to develop and use cutting-edge applications for simulation, training and practice to advance healthcare.
Nurse Educator
Learn to teach in undergraduate nursing and health professions programs at colleges and universities, healthcare agencies, or in the community. In addition to core and clinical courses, you'll complete an internship in your home community under a nurse educator with a master's degree and a faculty mentor. Graduates of this program are eligible to take the optional national exam to become a Certified Nurse Educator®.
Nursing Leadership and Management
Prepare for advanced leadership roles by developing an independent expertise in the critical analysis and evidence-based evaluation of complex problems associated with organizations and systems. Curriculum emphasizes evidence-based management and patient-care practices to achieve quality outcomes, innovation in the integration of healthcare services, and expertise in leading collaborative interprofessional teams for the novice and aspiring nurse leader.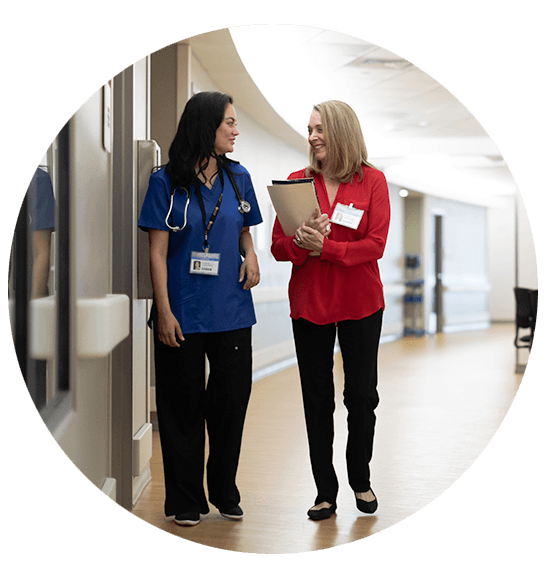 Highlights

Nationally recognized by U.S. News & World Report among the Best Online Graduate Nursing and one of Fortune's Best Online Master's in Nursing Programs.

The master's in nursing program at UCF provides options for RNs with a non-nursing bachelor's degree.

No GRE Required.
Fall

April 1

Spring

September 1
Course Overview
Health Promotion
Explore and analyze the of concepts, theories, research evidence, clinical assessment and interventions for health promotion and wellness.
I chose UCF because of their great reputation within the simulation community. I feel honored to have studied under some of my scholarly heroes.
Skills You'll Learn
Analyze social, economic, ethical, cultural, legal and political issues influencing nursing practice and healthcare in a global context.
Develop and implement leadership, management and teaching strategies for the improvement of health and healthcare quality and safety.
Develop practice models of evidence-based nursing practice incorporating nursing research.
---
Career Projections
183,100
Annual Job
Openings
12.40%
Job Growth
Between
2019 - 2029
Source: Lightcast™ . 2023
Career Opportunities
chief nursing officer
director of nursing
health care administrator
nurse administrator
nurse educator
nurse simulation
nursing manager