Type

Online Master's

College

Engineering and Computer Science
$1,151.72
per credit hour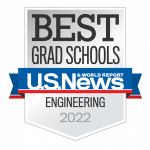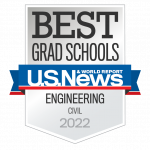 Shape the systems that manage human water resources.
The advancement of water resources and solutions is imperative to achieving a sustainable future. Providing clean, uncontaminated water for drinking, living and recreational purposes is a priority becoming more apparent as our communities expand. UCF Online's Master of Science in Civil Engineering Water Resources prepares you to tackle these evolving water concerns facing our society.
The development of infrastructure that confronts water-related issues is a challenge that water resource engineering addresses hands on. Through this program, you'll deepen your knowledge on designing and planning approaches necessary to enhance water resources modeling, hydraulics and hydrology. Upon graduation, you'll leverage emerging technologies to create innovative, effective means of utilizing the water resources we have available to us.
Earning your civil engineering degree online through UCF can lead to an impactful career at consulting firms, construction and construction-related industries, city, county, state, and federal government agencies, and academic institutions. With your degree in hand, you'll spur on innovation and growth within the field. Get started today and make a difference in the future of water resources everywhere!
Related Online Programs
Career Opportunities
Civil Engineering
Land and Water Asset Manager
Planning Analyst
Water Resource Specialists
Water Resources Engineer
Water Systems Modeler