Type

Online Master's

College

Engineering and Computer Science
$1,151.72
per credit hour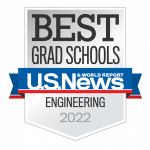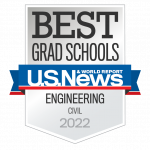 Design the innovative cities of the future.
Cities across the world, more and more, are investing resources to find smarter, more sustainable ways to manage urban population growth. Accomplishing this level of strategic engineering requires knowledge of emerging technological tools in urban planning, especially those that effectively respond to rising challenges. Jump on the forefront of this emerging field with your online master's in Civil Engineering (Smart Cities).
This UCF Online Master of Science in Civil Engineering program focuses on new advancements in the development of smart cities. Learn how to redesign existing communities, and transform new areas into environmentally safe, functional spaces. Through learning about digital technologies, big data, smart mobility, renewable energy, and low-energy buildings and neighborhoods, you'll gain the knowledge and skills to advance the future of how we live.
An advanced degree in smart city civil engineering is sought by federal, state, and local governments; higher education institutions and consulting firms across the world. UCF Online gives you the tools to establish yourself as a leader in the industry. The Master of Science in Civil Engineering degree is designed for students who have an undergraduate degree in Civil Engineering or another closely related engineering degree. Graduate prepared to lead the transformation of cities all over. Learn how to get started today!
Related Online Programs
Career Opportunities
City Engineer
civil engineer
County Engineer
design engineer
project engineer
Public Works Director