Program at a Glance
Program

Online Master's

College(s)

College of Community Innovation and Education

39
Credit Hours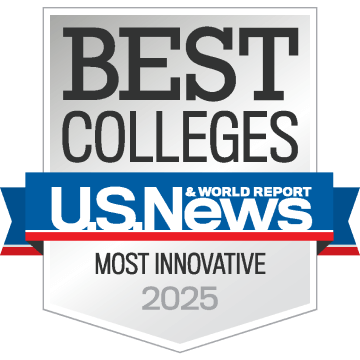 Break language barriers
Unleash a world of opportunities with a MAT in World Languages. As the world becomes increasingly interconnected, the ability to communicate in multiple languages has become a valuable and sought-after skill. In fact, it's estimated that over 50% of the world's population speaks at least two languages, with many businesses and organizations seeking to expand their reach and make a larger impact on bilingual and multicultural classrooms.
UCF Online's Master of Arts in Teacher Education: World Languages program is created to primarily serve those with a bachelor's degree outside of K-12 education. You will deepen your own understanding of language and culture as well as the opportunity to study teaching approaches, assessment strategies, and classroom management techniques that provide a well-rounded education that will serve you well your teaching career.
This program supports on-the-job internships as well as global learning experiences through study abroad opportunities. Tracks are available in French and Spanish education to those who have proficiency and the ESOL endorsement is included to increase your skill set. With all courses available online, you can fit your education into your current schedule and feel confident graduating and furthering your career with a ESOL endorsement. Whether you're looking to teach language in a preschool, elementary or secondary education setting or pursue a career in bilingual education this program equips you with the skills and knowledge necessary to unleash your potential.
Highlights

Admits twice a year
Prepares students to effectively practice in the Education field with a ESOL endorsement.
Summer

April 1

Fall

July 1
Course Overview
TEACHING WORLD LANGUAGES IN K-12 SCHOOLS
This course discusses methods of teaching another language at the K-12 level within a communicative framework. Includes examination and practice of current instructional techniques in listening, speaking, reading, writing skills, testing, and error correction.
DEVELOPMENTAL READING
Explore the principles, procedures, organization, and current practices in K-12 reading programs.
Skills You'll Learn
Gain an understanding of cultural diversity and how it impacts teaching and learning, and learn how to create an inclusive classroom environment
Learn to teach languages other than English and prepare for critical issues through effective communication with parents and colleagues
Earn an ESOL Endorsement
---
Career Projections
128,764
Annual Job
Openings
11.2%
Job Growth
Between
2021 - 2031
Source: Lightcast™ . 2023
Career Opportunities
General Classroom k-12 teacher
ESOL Teacher
Foreign Language Tutor/Specialist