Civil engineers utilize planning, analysis and design skills for areas such as structures, geotechnical, transportation and water resources. You'll play a vital role in infrastructure projects — roads, bridges, tunnels, buildings, airports and water systems — and help shape communities as they continue to grow and expand. At the forefront of research discoveries and the latest innovations, employ your skills and knowledge to develop solutions for challenges that impact our natural and physically built environment. Plus, civil engineering goes beyond planning and doing. You'll have the opportunity to get creative when it comes to ensuring your designs are both efficient and effective.
Many people working in this field have at least a bachelor's degree in civil engineering. This provides you with a path to enter into the field, gain experience and earn industry accreditation. Find career opportunities in various industries, from government to aerospace to automotive. With a civil engineering degree, you'll be prepared to work in roles such as civil engineer, structural engineer, geotechnical engineer, transportation engineer, among others. If you choose to specialize even more in the field or are looking to advance your career further, a master's in civil engineering allows you to take the next step.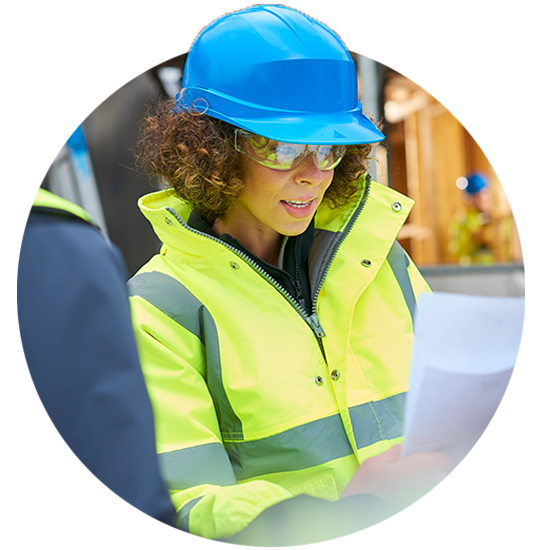 Job outlook at a glance
Source: Emsi- economicmodeling.com

335,727
Jobs Nationwide in 2019

$88,620
Average National Salary
Top 5 Employers
In The Nation
Growing People and Companies
Army National Guard
HDR Engineering, Inc.
Aecom
Specialize in these civil engineering fields
---
Water resource engineers focus on providing clean, uncontaminated water for drinking, living and recreational purposes is a priority becoming more apparent as our communities expand.
A structural engineer creates solutions to the infrastructure challenges our communities face through the development of man-made structures that help society function.
Smart City engineers use emerging technological tools in urban planning to find smarter, more sustainable ways to manage urban population growth and respond to rising challenges.