Aerospace engineers design, manufacture and test aircraft, missiles, spacecraft and so much more. You'll have the opportunity to innovate the future of travel—from leading the way in space exploration to developing future aircraft to finding efficiencies for the automotive industry. Work collaboratively with other teams on projects, ensuring that products meet quality standards and making recommendations to improve testing equipment and methods. As an aerospace engineer, you'll also be responsible for inspecting any defects in the product by identifying the problem and developing solutions. Completed projects will pass by you for final inspection to confirm that the product meets its defined goals.
Many companies require a minimum of a bachelor's degree for aerospace engineers. Degree programs cover fundamental knowledge in aerodynamics, aerospace materials, structures, propulsion, stability and control, and flight mechanics. You'll also gain awareness of ethical, environmental, economic, safety and quality issues related to the field. Upon graduation, seek employment in roles such as aerospace engineer, propulsion engineer, flight test engineer, structural engineer, spacecraft engineer and aeronautical engineer. Some aerospace engineers choose to earn professional certification as a means to stay current with the latest knowledge and trends in the industry. Another option is to further your education by completing a master's program in aerospace engineering which puts you on track to advance your career and qualify for a wide range of leadership roles.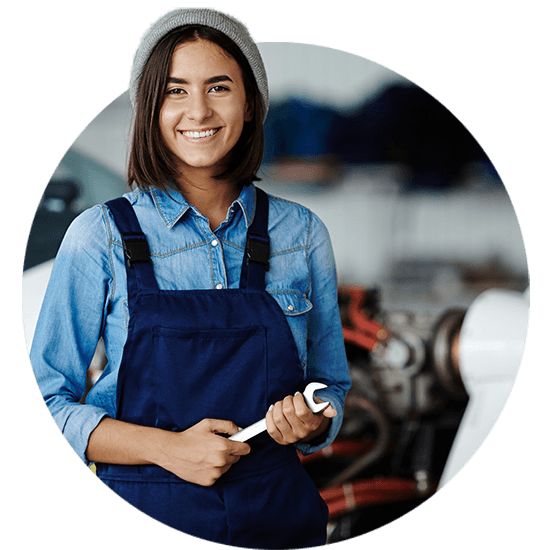 Job outlook at a glance
Source: Emsi- economicmodeling.com

68,809
Jobs Nationwide in 2019

$118,637
Average National Salary
Top 5 Employers
In The Nation
United States Department of the Navy
Northrop Grumman Corporation
Lockheed Martin Corporation
United States Department of the Army
Raytheon Technologies
Specialize with these engineering fields
---
As a materials engineer, create and produce new and improved materials that benefit society.
Mechanical engineers have a broad knowledge of core concepts such as mechanics, kinematics, thermodynamics, materials science, structural analysis and electricity.
Systems engineers play a pivotal role in the advancement of how systems function, working with all facets of a system, from hardware to facilities, personnel to procedures.