As an engineering manager, focus on effective decision-making while overseeing various engineering and technological projects. You'll work with different teams across organizations throughout each step of the process, from research and planning through implementation. Manage budgets, team members and project timelines, all while coordinating activities from start to completion. As a leader, your team will look to you for direction in ensuring that their work meets expectations. Additionally, you need to be an avid problem-solver in addressing any issues that may arise. Once projects are complete, it is your responsibility to check for technical accuracy and confirm that the team has produced quality work.
To move into an engineering management role, you'll need at least a bachelor's degree and hands-on work experience. Courses often cover a broad depth of information, including accounting, engineering economics, financial management, industrial and human resources management, and quality control. Many engineering managers hold a master's in engineering management or specialized doctoral degree to gain more insight into their field and acquire first-hand knowledge in the skills necessary to lead successful teams in the workplace. After achieving a management role, you can continue to advance your career as a director of engineering or chief technology officer.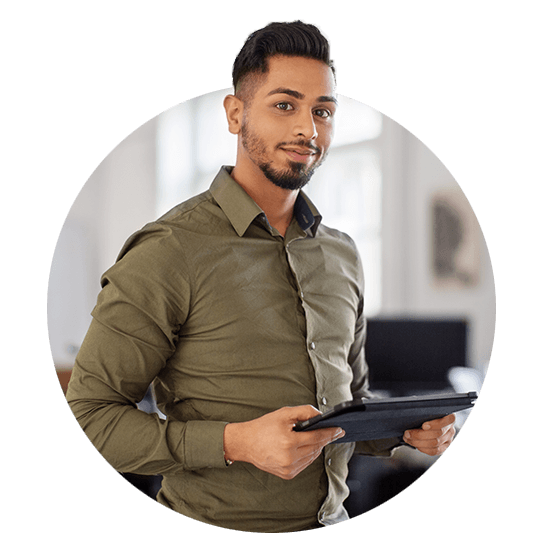 Job outlook at a glance
Source: Emsi- economicmodeling.com

199,820
Jobs Nationwide in 2019

$149,503
Average National Salary
Top 5 Employers
In The Nation
Oracle Corporation
Great Clips, Inc.
Hired
Microsoft Corporation
Amazon.com, Inc.
Specialize in these engineering fields
---
Civil engineers utilize planning, analysis and design skills for areas such as structures, geotechnical, transportation and water resources.
Mechanical engineers have a broad knowledge of core concepts such as mechanics, kinematics, thermodynamics, materials science, structural analysis and electricity.

Materials engineers create and produce new and improved materials that benefit society and are responsible for making existing products better and producing recently developed products.