Program at a Glance
Program

Doctorate

College(s)

Department(s)

Civil, Environ, & Constr Engr
$1,194.05
per credit hour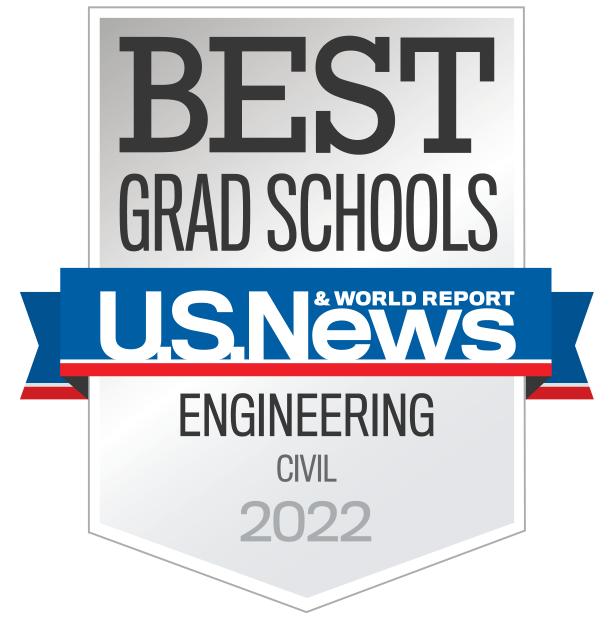 The Civil Engineering PhD program reflects the very broad nature of the field, which encompasses the design, construction, and enhancement of the infrastructure of society. The Civil Engineering PhD program includes courses and research in structural analysis and design, geotechnical engineering and foundations, transportation planning and operations, traffic engineering, construction engineering, water resources engineering, and smart cities. The degree will prepare students for roles in consulting firms, civil and construction-related industries, academic institutions, and city, county, state and federal government agencies.
Faculty research interests include subsurface conditions and soil testing, geotechnical materials, soil and structural dynamics, intelligent transportation systems, traffic safety, nonlinear structural analysis, reinforced concrete, structural health monitoring, sensors and data analytics for infrastructure, construction engineering, hydraulic modeling, coastal ocean modeling, stormwater management, and watershed management.
The PhD in Civil Engineering is a research-oriented degree that requires course work combined with intensive research. The program requires a minimum of 72 credit hours beyond the bachelor's degree. Thirty of the 72 credit hours can be met with either a nonthesis or thesis MS in Civil Engineering. This leaves 42 credit hours, of which 18 credit hours must be Dissertation Research and a minimum of 15 credit hours must be formal course work. A maximum of 9 credit hours of Doctoral Research hours can be used in the doctoral program, which could be replaced by additional formal course work.
For students not having an MS degree who directly enter the PhD program (BS to PhD), there will be a minimum of 45 hours formal course work (i.e., 30 credit hours identical to the course work for a nonthesis MS in any of the Civil Engineering focus areas plus a minimum of 15 credit hours course work past the MS). In addition, these students can enroll for Doctoral Research credit hours during or after their first semester in the program. The 27 credit hours required in addition to the 45 credit hours course work will be 18 credit hours in Dissertation Research, and a maximum of 9 credit hours in Doctoral Research. Up to 9 credit hours of Doctoral Research can be replaced by additional formal course work subject to the approval of the PhD adviser and the advisory committee.
For both MS to PhD and BS to PhD students, the program of study must be developed with an advisory committee and meet with departmental approval at the beginning of the PhD program, at which time transfer credit will be evaluated on a course-by-course basis.
Total Credit Hours Required: 72 Credit Hours Minimum beyond the Bachelor's Degree 42 Credit Hours Minimum beyond the Master's Degree
This program has potential ties to professional licensure or certification in the field. For more information on how this program may prepare you in that regard, please view the licensure disclosure for the Civil Engineering PhD program.
Spring

December 1

Fall

July 1
Spring

July 1

Fall

December 1
---
University of Central Florida Colleges