Program at a Glance
Program

Master

College(s)

Department(s)

Civil, Environ, & Constr Engr
$1,194.05
per credit hour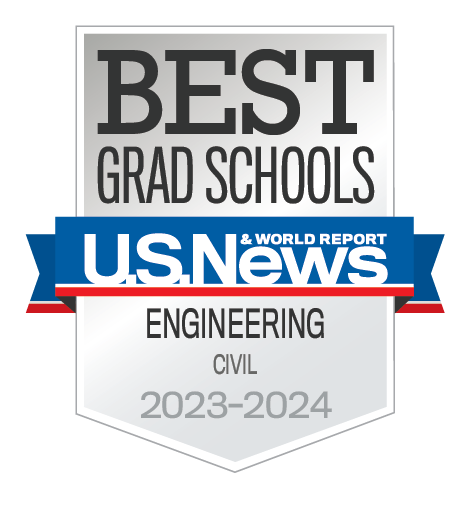 In 2017, FUTURe CITy initiative was launched by the College of Engineering and Computer Science (CECS) and Civil, Environmental, and Construction Engineering (CECE) Department. FUTURe CITy initiative at UCF brings together a group of researchers and educators with a vision to synergistically explore the wide-ranging technological advances towards better serving urban residents. The initiative is a pioneering effort in the state and country. It is geared toward many aspects of CECE including: Smart transportation, Smart and resilient infrastructure, Smart and technological advancements in environmental engineering, and water resources.
The track is designed to help future Civil and Environmental Engineers to learn and adapt to the new challenges in the field of Smart Cities and be prepared for their professional roles through a state-of-the-art education. Elements of the track will bridge some of the gaps with other engineering disciplines and open the door for students to collaborate on research and education that are relevant to the cities of the future.
The Smart City Track in the Civil Engineering MS program is for students with appropriate science or engineering baccalaureate backgrounds. Both thesis and non-thesis options are available with each requiring 30 credit hours. The thesis option requires 3 credit hours of required course work, 9 credit hours of Core courses, 12 credit hours of elective graduate course work exclusive of thesis and research, and a thesis (6 credit hours). The non-thesis option requires 3 credit hours of required course work, 15 credit hours of required graduate Core courses, 12 credit hours of electives, and submission of an end-of-program portfolio. Each student must have an individual program of study approved by his/her faculty committee and have completed all required articulation course work as described below. At least one-half of the required credits must be taken at the 6000 level.
Total Credit Hours Required: 30 Credit Hours Minimum beyond the Bachelor's Degree
Please Note: Civil Engineering MS, Smart Cities Track may be completed fully online, although not all elective options or program prerequisites may be offered online. Newly admitted students choosing to complete this program exclusively via UCF online classes may enroll with a reduction in campus-based fees.
International students (F or J visa) are required to enroll in a full-time course load of 9 credit hours during the fall and spring semesters. Only 3 of the 9 credit hours may be taken in a completely online format. For a detailed listing of enrollment requirements for international students, please visit http://global.ucf.edu/. If you have questions, please consult UCF Global at (407) 823-2337.
UCF is not authorized to provide online courses or instruction to students in some states. Refer to State Restrictions for current information.
Spring

December 1

Fall

July 1
Spring

July 1

Fall

January 15
---
University of Central Florida Colleges