A Top University for Aerospace and Defense
In today's digital age, aerospace and defense companies around the nation have focused their efforts on protecting and securing sensitive information. A number of industries — from government to military to large corporations — continue to face new compliance requirements as part of their daily operations, leading to an increased demand in cyberdefense. As cyber threats loom, UCF aerospace and defense programs are developing various security measures to help identify risks, improve prevention and safeguard data.
Securing the Future
Over the past decade, major breakthroughs in the aerospace and defense industries have played a significant role in its growth in Florida and around the nation. The state is home to more than 2,000 aerospace and aviation companies and hosts nearly all of the nation's leading contractors for the U.S. Department of Defense. Annually, our aviation and defense businesses export more than $8.2 billion in goods, which contributes to Florida's position as the second best state for business.
As the local industry thrives, and more companies expand or relocate here, cyberdefense is taking center stage. Our neighbors in Central Florida Research Park — many of whom are U.S. Department of Defense simulation and training companies — are implementing tools and procedures to better anticipate and defend against cyber attacks. Others across the area have enlisted the help of cyberdefense professionals to develop tailored security technologies.
To support the growing need for a secured digital environment, UCF aerospace and defense programs collaborate with industry leaders on research and development for cyberdefense initiatives to help keep our partners and community safe.
Powering the Aerospace and Defense Industries
Nearby industry giants and the military make it easy for UCF researchers and students to work side-by-side with leading experts on projects in the sciences, engineering, photonics and optics, and modeling and simulation. These strong partnerships — combined with strong academic programs — is one of the reasons UCF received $39.4 million from the U.S. Department of Defense in 2021, for research projects ranging from making faster computers to continuing work in the area of lasers and photonics. And by providing the necessary talent and brainpower to fuel industry partners such as Lockheed Martin, Siemens and NASA, UCF is fulfilling a demand for critical, high-value jobs across the state.
#1
Supplier of graduates to the aerospace and defense industries for 6 consecutive years
Aviation Week Network
Years of partnerships with Siemens
Aviation, aerospace and defense companies in Orlando
Kennedy Space Center employees are UCF alumni
Lockheed Martin employees in Orlando are UCF grads
From long-standing internship programs to continuing education, UCF and Lockheed Martin have built a future talent pool that's one of the best in this nation resulting in an influx of jobs, technology, and economic growth across the state of Florida."
Alumni Spotlight: Dale Wagner '19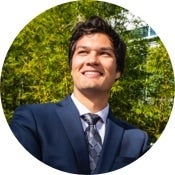 Before even having his diploma in hand, Dale Wagner '19 had a job lined up with Boeing working on a spacecraft that can exit and enter space daily. The mechanical engineering grad took every opportunity available to him as a student, from being a member of the College of Engineering and Computer Science's Dean's Advisory Board to the Society of Automotive Engineers, the Society of Hispanic Professional Engineers and the American Society of Mechanical Engineers. And for his senior design project, he worked with Honda to develop a turbocharged boat engine that delivers more horsepower at less weight than standard commercial engines.
Fueling the Future of Aerospace and Defense
Gain insight on the latest aerospace and defense news, and UCF's role in the industry's transformation throughout Central Florida by checking out videos below.
Aerospace and Defense News
---
Aerospace and Defense Degrees
Ranked among the top programs in the nation, UCF aerospace and defense degrees prepare students for a career in a number of fields — from larger companies around the area to smaller startups.
Rankings and Accreditations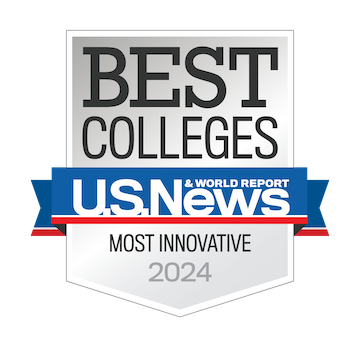 Top 20 Most Innovative University in the Nation
U.S. News & World Report ranks UCF as one of the most innovative in its annual list of best colleges.
Best Undergraduate Engineering Programs
University of Central Florida is ranked No. 75 in Best Undergraduate Engineering Programs in the nation by U.S. News & World Report.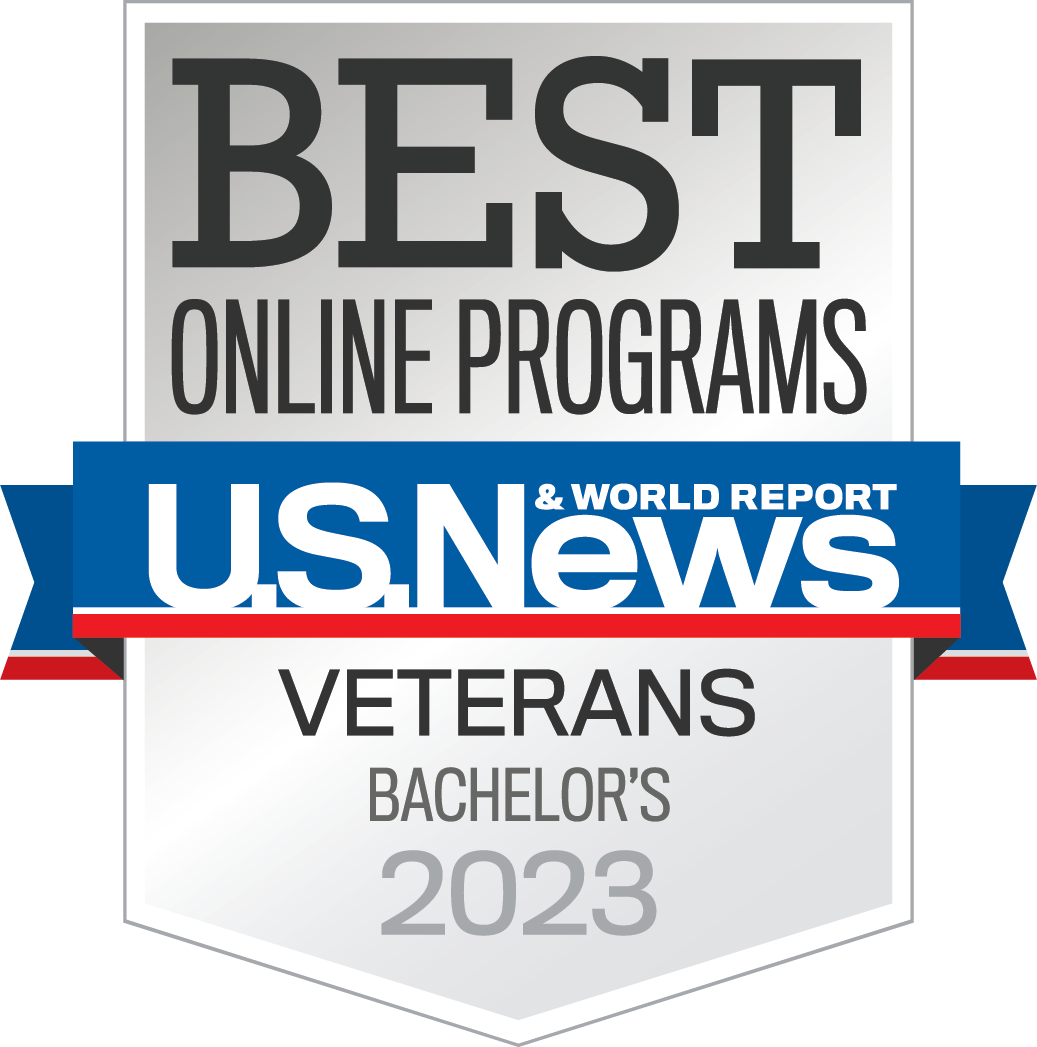 Top 10 Best Online Bachelor's Programs for Veterans
U.S. News and World Report ranked UCF as the No. 7 best online bachelor's degree programs that help veterans reduce the cost of school.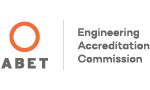 ABET Accredited
The Bachelor of Science programs in Aerospace Engineering and Mechanical Engineering are accredited by the Engineering Accreditation Commission of ABET.
Local Connections, Global Reach
Strong relationships and a shared vision lead to successful partnerships right here in Central Florida. One such partner, the Florida High Tech Corridor, spans 23 counties and serves to attract and retain technology industries and a talented workforce in our area. UCF has solid relationships throughout the region that are built on mutual respect and common goals, and it's clear that together we are making an impact.
Nearby Central Florida Research Park provides a campus-like environment for over 120 companies that employ more than 8,500 people. It serves a wide range of businesses that play a vital role in the future of innovation — from large industry leaders to small startup companies. This provides an opportunity for UCF students and researchers alike to get first-hand experience through collaborative efforts.
Aerospace and Defense Companies Employing UCF Graduates
Boeing
L3Harris Technologies
Siemens
Lockheed Martin
NASA
Northrop Grumman
Raytheon Technical Services Company
Institutes, Associations and Affiliations
Florida Space Institute
Unmanned Aerial Systems Research
Florida High Tech Corridor
Institute for Simulation and Training
Federal Aviation Administration
HackerU
Defense Intelligence Agency
National Science Foundation
National Security Agency
Cyberdefense Events
Meetings, clubs, presentations and competitions centered around breaking stuff, problem solving and hacker-talk. Topics range from current events to security software tools and even hardware. Special guests from top industry employers also frequently come by to share their knowledge and expertise.