Program at a Glance
Program

Master

College(s)

Department(s)

Comm Sci & Disorders, Schl of

2
Years
$1,194.05
per credit hour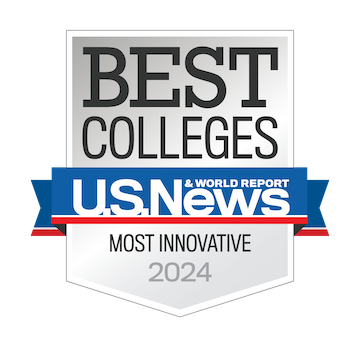 Gain the knowledge and training to become an SLP
Through this clinical master's degree program, students are prepared to become speech-language pathologists (SLPs) for work in early intervention, schools, hospitals, rehabilitation centers, skilled nursing facilities, community clinics and private practices. SLPs work with children, adolescents and adults who experience a variety of communication and associated disorders.
In this program, you will gain knowledge and skills which are applied directly through hands-on experiences working alongside clinical faculty in the UCF Communication Disorders Clinic. Students learn from SLPs in the community through our robust internship program that includes more than 200 practicum/internship sites throughout the greater Orlando area and the state of Florida. Following completion of the master's degree, some graduates continue on to pursue doctorate degrees.
The Communication Sciences and Disorders (CSD) master's program consists of a minimum of 72 credit hours, including 38 credit hours of core academic courses, 9 credit hours of electives, and 25 credit hours of clinical practice. Thesis students take 6 credit hours of thesis and one elective course (3 credit hours). Most students complete the program in two years.
Program Tracks
Traditional Track
The Traditional track is a two-year, full-time face-to-face program (six consecutive semesters, including two summers) for students with undergraduate degrees in communication sciences and disorders or speech-language pathology and audiology. For students with undergraduate degrees in other majors (out-of-field), the program requires additional prerequisite coursework. Students must begin the program in the semester for which they are admitted and must enroll full-time each semester.
Consortium Track
The Consortium track is a cooperative effort between the UCF School of Communication Sciences and Disorders and the Central Florida Public School Consortium to address the critical shortage of public school speech-language pathologists in the area. Participating school districts in the Central Florida Consortium are Brevard, Citrus, Flagler, Lake, Marion, Orange, Osceola, Seminole, Sumter and Volusia. Students must be employed in a school setting and will complete a modified course sequence across eight consecutive semesters.
Accelerated Track
The Accelerated track enables highly qualified current UCF undergraduate majors in communication sciences and disorders to achieve a master's degree in the UCF School of Communication Sciences and Disorders graduate program one semester faster than in the Traditional track. This program is a BA/BS to MA program. Students are able to enroll in graduate-level courses while completing the bachelor's degree.
Foundations Track
Students who did not major in communication sciences and disorders or a related field ("out of field") may still apply to the program but must complete the undergraduate prerequisite courses upon admission. These courses are meant to be taken upon admission to the graduate program at UCF, not before admission. These courses are specific to UCF, and other graduate programs will have different course requirements. Students must enroll in the program prior to taking the classes to ensure class credit will be applied to their degree.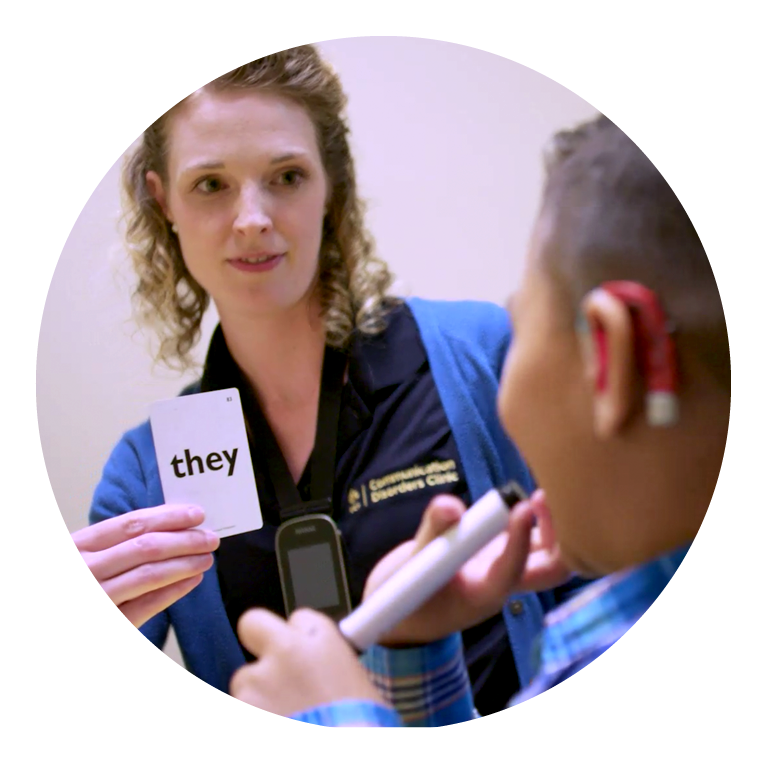 Highlights

Ranked #55 by U.S. News and World Report for graduate CSD programs

The SLP profession is projected to grow 25% over the next 10-years, according to the U.S. Bureau of Labor Statistics.

The median annual wage for speech-language pathologists was $80,480 in May 2020, according to the U.S. Bureau of Labor Statistics.
Fall

January 15

Spring

October 1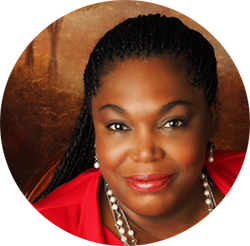 I am so appreciative for the mentorship that I received from the faculty in the School of Communication Sciences and Disorders as I went through the master's program. Their motivation and support continue to inspire me as I teach and supervise my own students today. I am forever grateful to UCF."
Communication Sciences and Disorders Skills You'll Learn
Learn to evaluate and diagnose speech, language, communication and swallowing disorders.
Develop skills to help you treat speech, language, communication and swallowing disorders.
Gain experience in developing research questions and interpreting research to build knowledge and to foster critical thinking skills.
Work collaboratively with other professionals, caregivers and community members.
SLP Career Settings
Early Intervention
Schools
Rehab hospitals
Children's hospitals
VA or military hospital
Private practice/ outpatient care
Assisted living facilities
Acute care
Voice care for performers

Admission Requirements
The UCF master's in Communication Sciences and Disorders program admits twice per year, in the Fall and Spring semesters. We are one of the few programs in Florida to offer a Spring admission (applications due Oct. 1). Students applying to the Fall semester are encouraged to apply early (by January). We utilize the central application system of CSDCAS.
To apply to the Master's in Communication Sciences and Disorders program, you must:
---
University of Central Florida Colleges