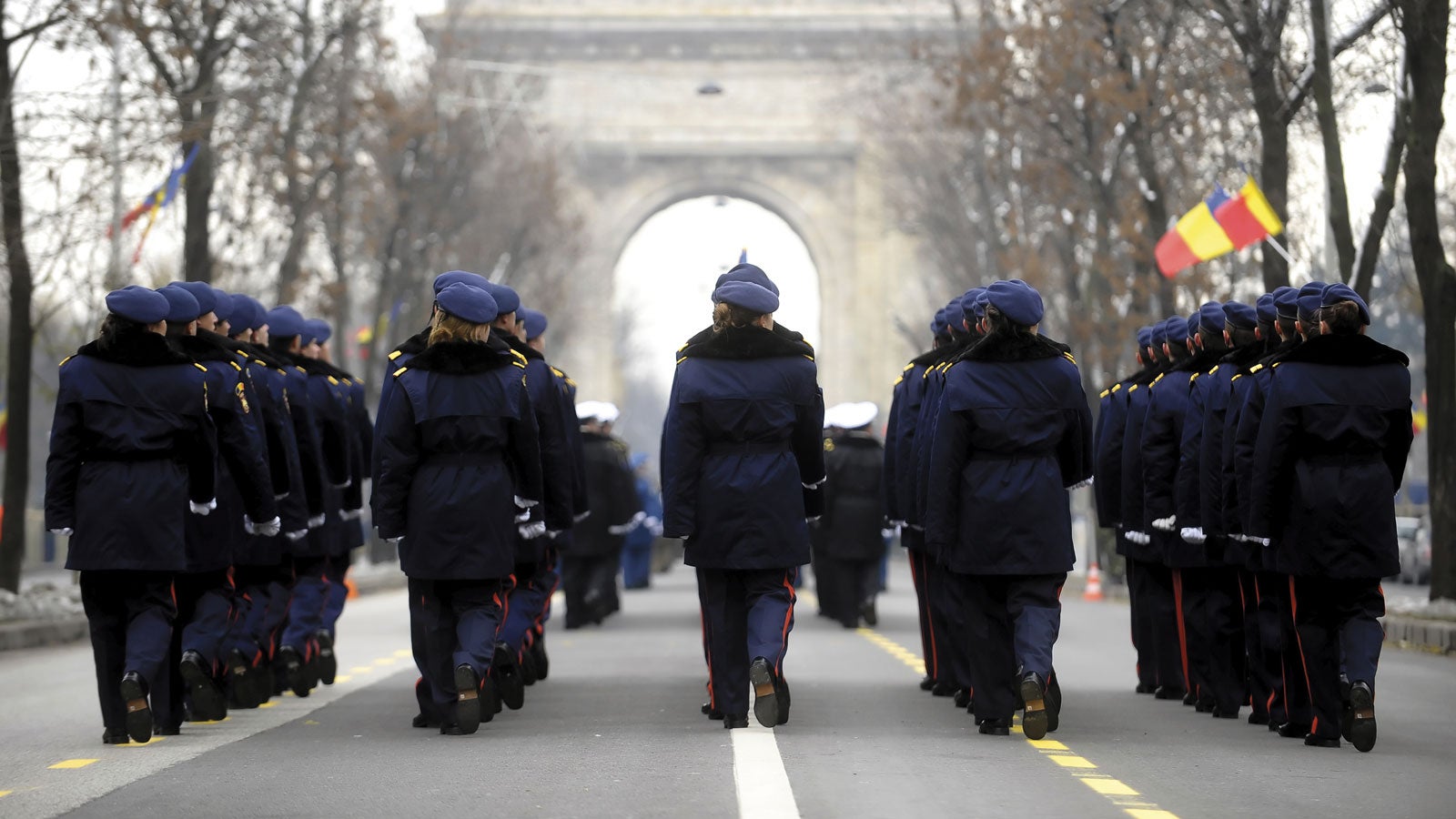 With a new public administration certificate program, UCF offers vision, strategy and best practices to a fledgling democracy.
Fall 2014
"Romania is in a unique situation right now as a recent entrant to the European Union trying to professionalize its bureaucracy to align with European standards," says Thomas Bryer, associate professor and director of the Center for Public and Nonprofit Management in the College of Community Innovation and Education.
"They are interested in having good government. They are interested in having open, sustainable tourism. And they're interested in supporting a good business climate."
Enter UCF
The American system of public administration offers examples that Romania's officials want to emulate, especially the relative uniformity and consistency in how our government officials do their jobs. So the UCF Division of Continuing Education has created a training program through a partnership with the Romanian Review of Local Public Administration and the American Society for Public Administration (ASPA).
The certificates in public management and city management draw upon the expertise of Bryer and eight other faculty members on topics ranging from civic engagement and human resources to ethics and strategic planning. Online learning modules will help Romanian city and county managers and mayors gain "a common base of knowledge" about the course material before meeting with their instructors, explains David Laney, interim director of UCF's Division of Continuing Education.
The certificate program is an exciting project, Laney says. "It is a worthwhile thing to do as an international partnership on the part of UCF when you have an appreciation for what it is the people of Romania are attempting to accomplish."
The partnership formed last fall when the ASPA asked UCF to host a Romanian delegation. The Good Governance Exchange brought Romanian officials to Central Florida for panel discussions with their American counterparts and field visits to Orlando City Hall, Second Harvest Food Bank, Evans Community School and other sites. On a reciprocal visit to Romania, Bryer and a delegation of UCF professors and students met mayors and local government administrators and toured various agencies.
"I think the most impressive part was the cooperative side of local government [in the U.S.]," says Cristina Mîţă, managing editor of the Romanian Review of Local Public Administration. "We were surprised to see that UCF has partnerships with local governments and with the private sector, and that they work together to solve problems."
During the trip to City Hall, Mîţă was equally surprised to learn about the many citizens who donate their time there throughout the year. "You can't do that in Romania," she says. "There is no rule prohibiting volunteering, but there are no procedures in place and the employees at city hall have no idea how to handle someone who wants to volunteer." Volunteering used to be compulsory in Romania, Mîţă explains. "After the revolution, when people heard about volunteering, they were a bit skeptical."
Full Circle
"We are still learning about democracy," says Mîţă. "The challenge is to teach the citizens that democracy also comes with responsibilities and that being a citizen does not mean only voting and paying your taxes."
Becoming a member of the EU in 2007 has led to a host of new environmental and other regulations in Romania, Mîţă says. "But the good part is this will eventually lead to a better quality of life for Romanian citizens." She says that Romania's local governments are beginning to work together more, forming associations to manage landfills and other infrastructures.
According to Bryer, the Romanians have their own practices worth emulating. While visiting the city of Tulcea, he noticed that the city council members sat around a circular table while the audience was seated above. "It was sort of a flip of what we're used to in the United States, where council members sit above everybody," he says. "I couldn't help but think, 'Does this create more civility than we have in the U.S.?' "
He adds, "My hope is to not only teach some technical skills, but also to open channels for some robust dialogues across nations so we can improve the systems on both sides."
Bryer's goal is for the Romania partnership to eventually lead to study-abroad opportunities for UCF students and, as its value is demonstrated, for the certificate program to be extended to other emerging democracies. "There are a lot of opportunities for this kind of work."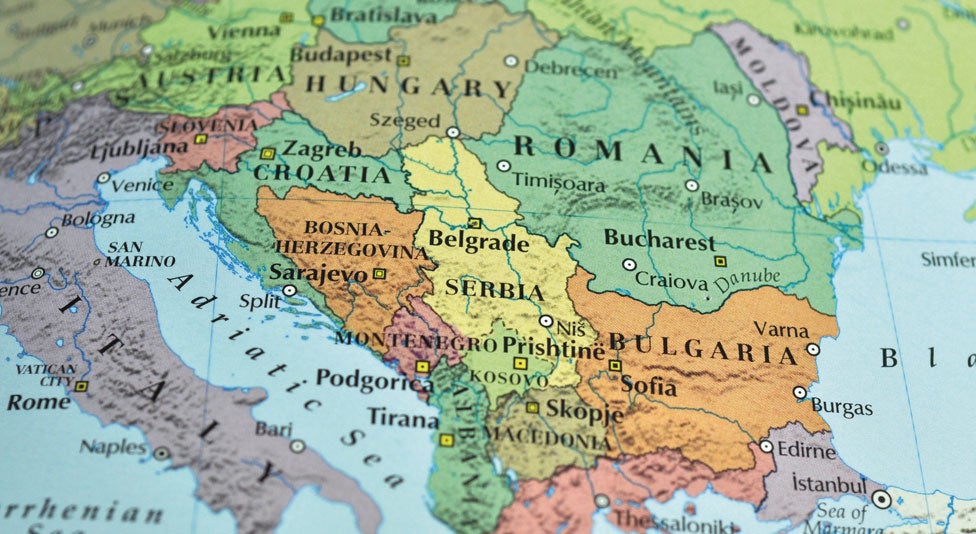 The Facts: Romania
Location: Southeastern Europe
Capital: Bucharest
Government type: Republic (Est. 1996)
Government branches: Executive (president and prime minister), Legislative (parliament includes Senate and Chamber of Deputies), Judicial (High Court of Cassation and Justice, Supreme Constitutional Court)
Political parties: 11
Population: 21,729,871
Literacy: 97.7% (age 15 and older)
Economy: 6.4% agriculture, 34.2% industry, 59.4% services
Labor force: 29% agriculture, 28.6% industry, 42.4% services
Unemployment rate: 7.3 %
Inflation rate: 3.2%
Source: CIA World Factbook