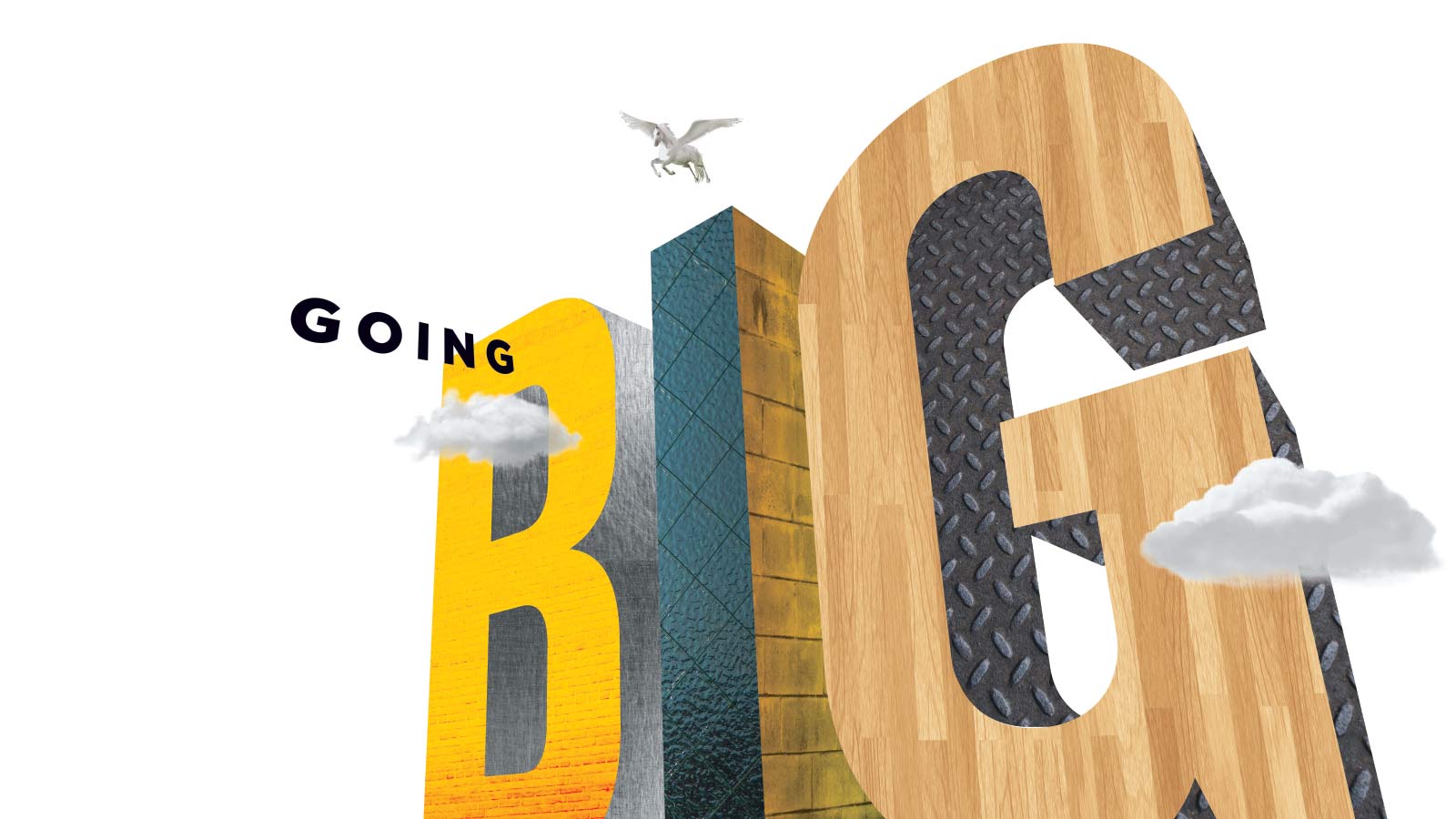 It's true. UCF is big. But being big is about more than our size. It's how we think and how we act.
Fall 2017 | By Bree Adamson '04
Instead of following the traditional model for higher education, which considers exclusivity a virtue, we forged a new path. Guided by President John C. Hitt's belief that "nothing transforms lives so much as a college education," we continue to meet the demand for higher education in Central Florida.
A large enrollment — topping 66,000 this fall — was never the goal. It is the result of the desire to improve the lives of as many qualified students as possible.
That's because we believe in the transformative power a college education wields and the lifelong impact it has on individuals, their families, our community and beyond. And we're not alone. A recent report by the Brookings Institution analyzed 342 four-year, public universities to see which institutions were successful in facilitating social mobility and in producing research that positively impacts society. UCF was among the select 20 percent of universities found to do both.
While most institutions boast that smaller enrollments result in greater outcomes, we're proving the opposite is true. Bigger means connecting more people to excellent academics, to thought-provoking viewpoints, to diverse cultures, to rewarding careers, to lifelong friends and to life-changing opportunities. It means making college degrees possible for more first-generation and low-income students, who are often left out of schools with smaller enrollments.
In a recent blog post for the Bill & Melinda Gates Foundation, postsecondary director Dan Greenstein wrote, "This is critical at a time when we urgently need more capacity in higher education rather than less. By 2025, our workforce will require that 60 percent of all adults have some education after high school."
---
But if being big is more than a number, why do we care about these facts and figures? Its not so we can break records — it's so we can break boundaries.
---
When we boast that 44 percent of our students graduate without educational debt — better than the national average of 34 percent — we consider it a milestone, not a stopping point. And we are hard at work to help the other 56 percent achieve the same financial freedom.
When we mention that one in four of our undergraduates is a first-generation college student, and that more than 45 percent are minorities, we acknowledge that our mission to make higher education more inclusive is working but not complete.
When we rank as one of the nation's 25 most innovative universities by U.S. News & World Report, alongside Harvard and MIT, we are honored to be recognized by our peers in higher education. But instead of resting on that laurel, we are motivated to continue pursuing new ways to reach more students, including through online degree programs.
And when we announce groundbreaking research grants and pioneering advances in technology, they aren't just points of pride; they're proof that what we're doing is making a difference on campus, in our region and all around the world.
So yes, having more than 66,000 students makes us a big university. But our size is our strength. By prioritizing opportunity and excellence rather than exclusivity, UCF proves that bigger is better — for our students today and for generations to come.
---
---