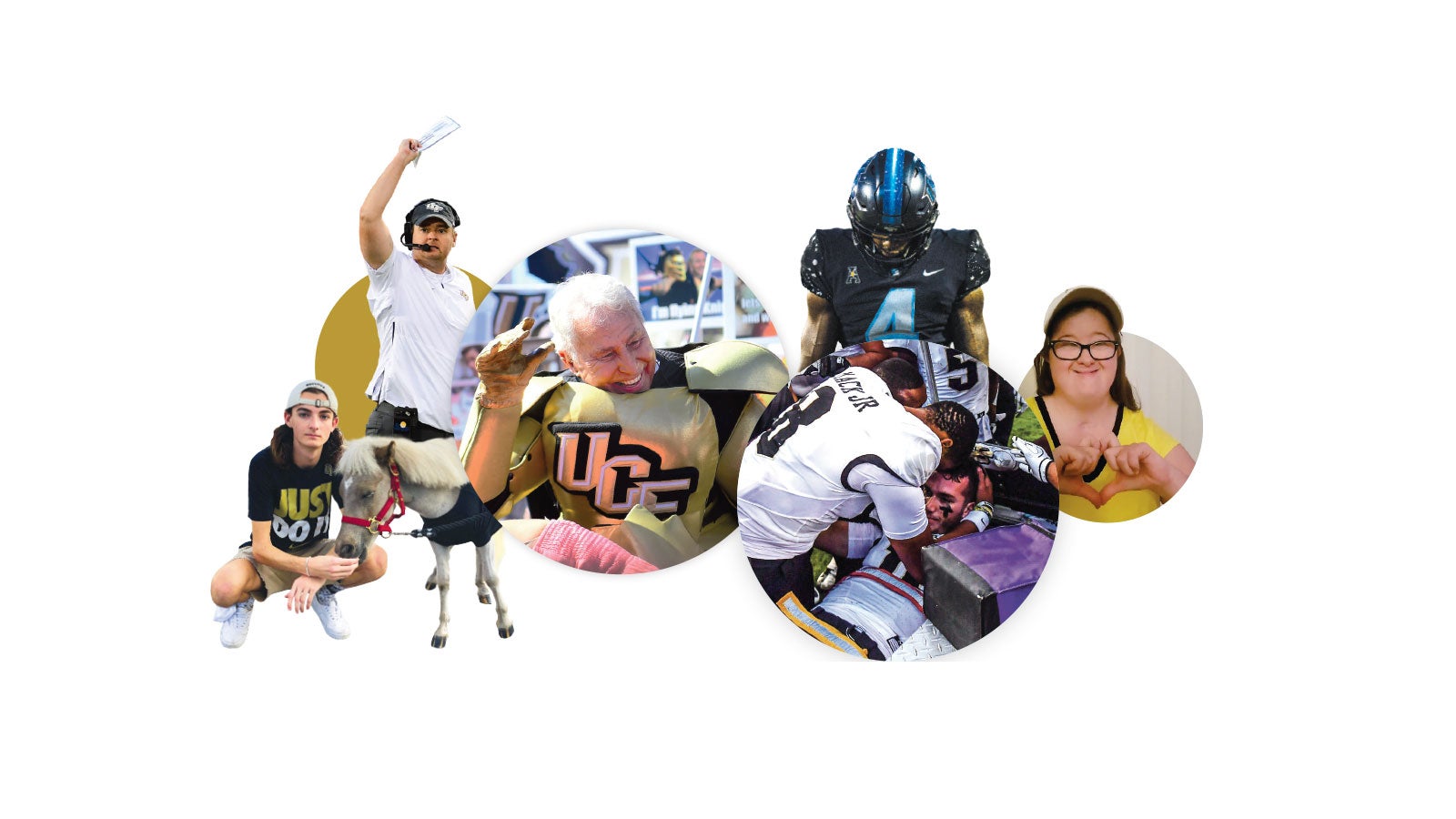 The head of UCF football's social media selects his top moments from the season.
Winter 2018 | By Eric DeSalvo '09
As assistant athletics director of #Content at UCF, I'm the guy behind every tweet, Instagram caption and Facebook post you retweet, comment on or like from the UCF football team. As a proud grad and the son/brother/husband of UCF alumni, my job is my way of giving back to my alma mater and a team I've been a fan of since birth.
One of the most enjoyable parts of this season was seeing each game and our players' hard work acknowledged, celebrated and even debated by the online community. I love what UCF stands for, how our fans rally behind the team and that we are now a topic of conversation for people from all walks of life.
It's more than the moments on the field that bond UCF's football brotherhood and Knight Nation together. My social media team and I do our best to capture those moments and share them with you. It's a lot of fun and a lot of hard work over countless hours, but being at the controls of the Knights' social media is something that I wouldn't trade for the world.
Darriel Mack Jr. Yelling for Joy at his Family After the ECU Game
Herbie's Tweet From the Bounce House
Love for KZ
https://twitter.com/UCF_Football/status/1066097002096799744
Britt's Message to Milton
Heup Gets Crowd Hyped
https://www.facebook.com/ucffootball/videos/2195624273837305/